100%

of recent customers
recommend this business
West Coast Factory Direct Hot Tubs

#2-4151 Mostar Road
Nanaimo, BC V9T 6A6
Phone: 250-585-0326

Nanaimo, BC
The Factory Direct approach is built on 20 years of experience at every level of the hot tub industry – manufacturing, wholesale, retail. We've learned a lot during those 20 years, we've seen what works and what doesn't, and we've built the Factory Direct business model based on that experience and all that we've learned over the years.

This approach makes us very different from your typical hot tub retailer. You'll see the difference in price, selection, quality and service. After 20 years in the hot tub business, we know a little about hot tubs and we're more than happy to share that knowledge with you. Tell us what you're looking for. We'll listen first and then we'll help you to make the right decision regarding your hot tub purchase.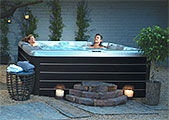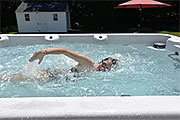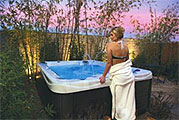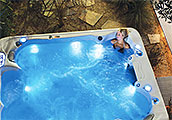 Business Profile of West Coast Factory Direct Hot Tubs - Nanaimo, BC
Office Type:
Sales & Service
Store Hours:
• Mon-Fri 10am-5pm
• Sat 10am-4pm
• Sun Closed
Inventory:
• Hot Tubs
• Swim Spas
• Accessories
• Chemicals
Manufacturers:
• American Whirlpool
• MAAX Spas
• PowerPool
• Vita Spa
• Viking spas
Service Area:
• Nanaimo
• Victoria
• Tofino
• Vancouver Island and Gulf Islands
• Ucluelet
• Salt Spring Island
• Gabriola Island
Customer Reviews
Mike and the staff were all excellent .No high pressure sales pitch...did the deal on the phone. Totally painless, tub arrived and it is a beauty. Knowledgeable and honest people who worked with me in these difficult Covid times...can't say enough good here! Happy tubbing Slade
Verified 1/24/21 Slade (Gibsons, British Columbia)

Mike was a great help in picking and installing the hot tub. I would recommend West Coast Factory Direct
Verified 9/29/19 LORNE (NANAIMO, BC)

We had an excellent experience purchasing our hot tub from Factory Direct. We visited many showrooms before purchasing and felt we received the best service and bought the best product for us.
Verified 6/1/19 MARY ELLEN & BILL VAN (DUNCAN, BC)

I purchased this hot tub for my wife's birthday and Mike did a tremendous job helping me pick one out, partially because they have great inventory that is easily viewed. The price seemed much better than their competition but it was there service that influenced me to to shop with Mike. Although we're near Victoria, the delivery was seamless and they met my need for a specific date (birthday, while she was at work) and crane delivery to a rear-yard, elevated deck. Then, when it didn't fire up right away - due entirely to my "electrician" - Mike hopped in his car and drove down from Nanaimo and solved the issue and saved the birthday. So Price, Service and Service above and beyond are why we recommend Vancouver Island Hot Tubs. And two months later, we love the tub itself! Thanks, Mike!
Verified 5/24/19 Scott

Super impressed by the professionalism and knowledge of the young lady who first greeted me upon arriving. Quite caught off guard by the amount of knowledge she had of the product. Give this girl a raise!
Verified 7/23/18 Ian

Are you a customer of West Coast Factory Direct Hot Tubs?
Write Your Own Review