99%

of recent customers
recommend this business
Brady's in Idaho Falls, ID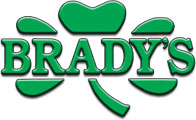 1445 East Lincoln Road
Idaho Falls, ID 83401
Phone: 208-522-6763

See our other locations:
Idaho Falls, ID
Brady's has been offering top notch sales and service since 1965, and is a true Home Speciality Superstore. Come take a look at our hot tub selection, including products by Jacuzzi and Sundance Spas and Hot Tubs as well as Catalina Swim Spas.

Brady's is the premier dealer for hot tubs, spas, swim spas, gazebos, sunrooms, awnings, billiards, games, exercise equipment, sewing machines, sergers, and water treatment systems. Brady's also features the largest selection of name brand vacuums, hand vacuums, upright vacuums and central vacuums in the area.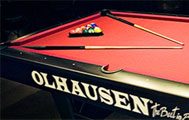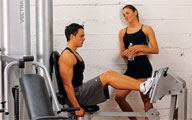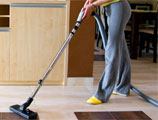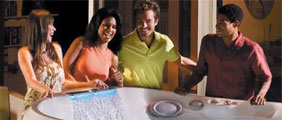 Business Profile of Brady's in Idaho Falls, ID
Office Type:
Sales & Service
Hours:
• Tue-Sat 9:30am - 6:30pm
• Sun-Mon Closed
History:
Family-owned since 1965
Inventory:
• Hot Tubs
• Swim Spas
• Saunas
• Pool tables
View All...
Manufacturers:
• BH Fitness
• Catalina
• Comfortaire
• Cozzia
View All...
Serving Areas:
• Idaho Falls
• Pocatello
• Twin Falls
• Jackson, WY
View All...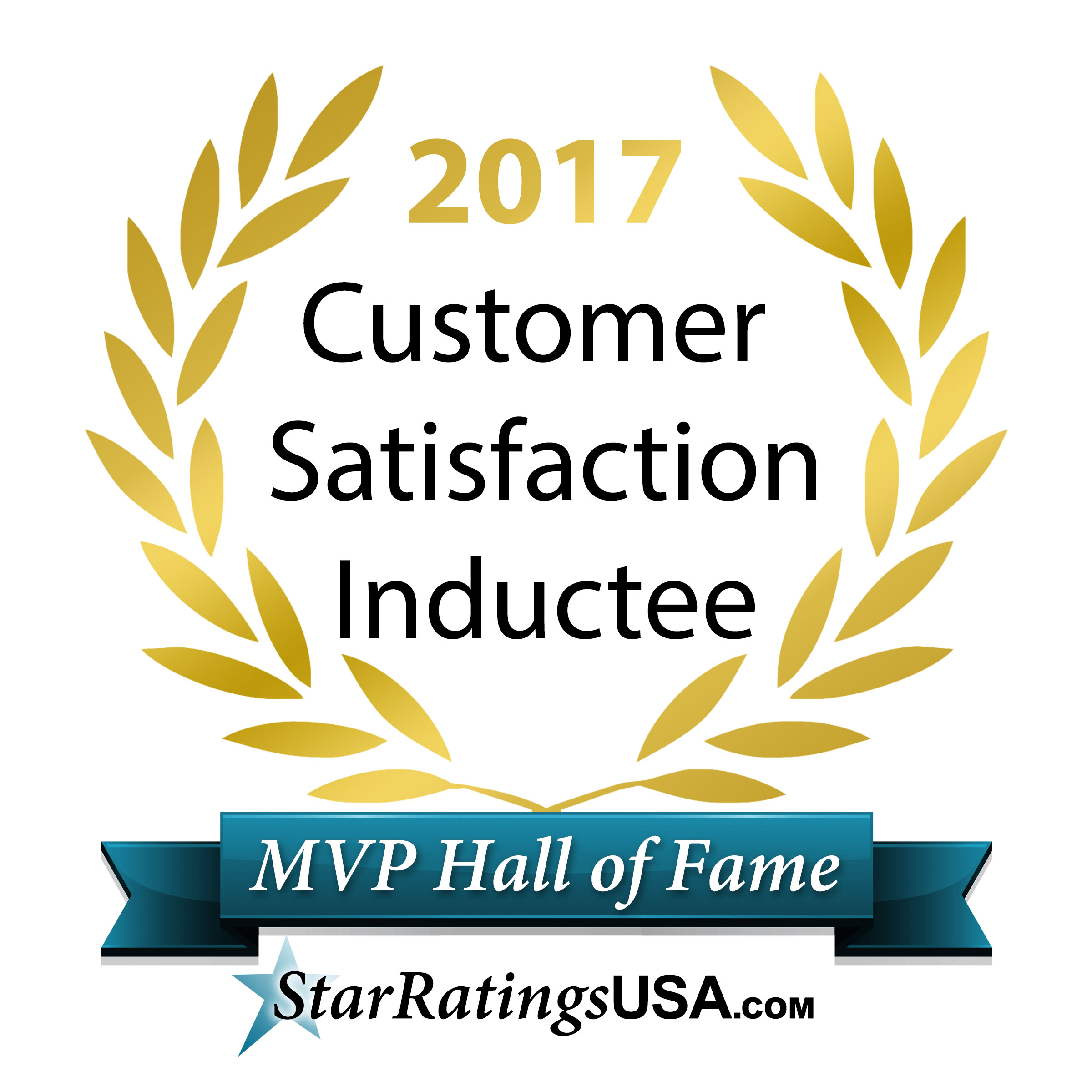 Congratulations to Brady's!
Based on their record of consistent success in meeting customers' needs and demonstrating the highest quality of service, Star Ratings USA is proud to recognize Brady's with our 2017 MVP Hall of Fame award! They have earned our highest honor as a business focused on customer satisfaction, and we wholeheartedly recommend them to prospective clients. Read more details...
Customer Reviews
I have purchased hot tubs from you, and have been very pleased. Also for funeral home & residence we love our Kinetico softeners! Thank you!
Verified 5/31/19 Bob and Brenda (Pocatello, ID)

Very knowledgeable, professional, and friendly salesman. Told him what we were looking for and he showed us exactly what we wanted, great deal!! Love Brady's!
Verified 5/31/19 Dolyle & Diane (Hagermanq, ID)

The salesman was friendly and knowledgeable and full of energy. They did a great job on the delivery & install!
Verified 5/31/19 Jeremy (Idaho Falls, ID)

Expensive product but worth every penny!
Verified 5/31/19 Amma (Idaho Falls, ID)

You guys ALL are superb - they ALL should get a pay raise!! Great staff!
Verified 5/31/19 Jeff (Twin Falls, ID)

Dan is great to work with. I own a hotel with jetted tubs in each room. If any issues arise, he is always there to take care of me and help me get the problem resolved. He really does keep me in Hot Water! Thanks Dan, Larry Fisher
Verified 5/27/19 Larry (Pocatello, ID)

Great organization!
Verified 4/6/19 Michal (Idaho Falls, ID)

Good experience. We will do more business with you. Thanks!
Verified 3/26/19 Dan

These guys were all great. They moved our old spas out and got the new one in. Very happy with the spa and that nobody was seriously hurt as it was cold and a lot of snow. Thanks guys.
Verified 2/26/19 gena (hansen, Idaho)

I was very impressed by the quality, honesty and integrity of the service crew that made warranty repairs to my BH S3Ri.They did this Despite the adverse warranty tactics of BH the manufacturer of the equipment. I am extremely thankful to have had the chance to get to know this Business better than I did in the past. I intend on sending these positive remarks to the BBB, Yelp and Google. I highly recommend Brady's and I will do more business with them in the future!
Verified 2/15/19 Marvin (POCATELLO, ID)

Love, love, love my new 300 series Jacuzzi! Aaron was very helpful and knowledgeable. He even came with the crew to set it up.
Verified 1/24/19 Brenda

I'm very happy with my purchase and with the free set up and delivery. I like knowing that if I have any problem with my purchase within the next 3 years Brady's will take care of it personally. Good customer service is VERY important to me.
Verified 1/23/19 Brenda (Idaho Falls, ID)

The staff was very helpful and courteous. They are all very knowledgeable about their products!
Verified 1/22/19 Patsy

Thanks for the good service, great delivery, and yummy candy!
Verified 1/17/19 Irvin (Pocatello, ID)

Great group of people. Very knowledgeable staff, polite. They answered all the questions that I had regarding the hot tub and maintenance.
Verified 1/16/19 Angel & Linda (Idaho Falls, ID)

We were very careful in the selection of our hot tub. Quality and durability were key factors. We were pleased to find our dream hot tub in your store. We loved working with a knowledgeable staff.
Verified 1/16/19 Nadelynne & Brad (Idaho Falls, ID)

I LOVE BRADY'S SALES!
Verified 1/16/19 Tiffany

After years of debating back and forth about a purchase of a hot tub, on 8-32-2018, we jumped into the car and drove to Twin Falls to Brady's. Immediately it was made clear that the time was right. The entire adventure of this purchase was fun, relaxing, friendly, professional and most of all was not a pressured situation. Aaron and Clint were far above and beyond knowledgeable on every aspect of these tubs and it felt as if we were making this decision with a very close friend. Yes, the time line was a bit long, because of an issue with the factory, but not once did I feel we had been put on the back burner, at Brady's. We were kept in a constant loop and the arrival day was scheduled and the team arrived on the exact appointed hour, and came with as much excitement and enthusiasm about the install as we were to having it done. And an install beautifully done, with just a small area, on the side of the tub,that will need some attention come Spring, the crew was in and out, just in time for our first snow fall. It was all meant to be and our visit to Brady's has been felt, in the hot relaxing waters, every night since. Thank you to all the crew from Brady's in Twin Falls. So So worth the wait, we LOVE our new hot tub!!!
Verified 12/6/18 Ted & Deb (Rupert, Id)

I could not have been more satisfied! There was a small problem with the delivery that was turned into one of the most positive experiences I've ever had making a purchase. Great Team!
Verified 12/3/18 Lynn (Idaho Falls, Id)

Dan Johnson is a wealth of knowledge about maintaining my Jacuzzi Spa. I moved the spa to Pocatello when I relocated here and he has been great in getting it started-up and balancing the chemicals in the different water conditions in Idaho. He even helped me as a 'doctor' by diagnosing a skin irritation caused by my low PH level. Dan is an all around wizard for hot tubs and my go to person for any issue.
Verified 11/28/18 Jeffrey N (Pocatello, ID)

We bought a water softener and a high quality massage chair. We love both products. Working with Brady's has been a great experience.
Verified 11/21/18 Jared & Heather (Rexburg, ID)

I love shopping at Brady's! Very knowledgeable sales people ,without being pushy.I bought an embroidery machine from them that has performed perfectly for me.
Verified 10/19/18 Trudy (Idaho Falls, ID)

I went in to get my sewing machine fixed, and let me tell ya, the sewing machine repair girl with the colorful hair was a PEACH! Knew so much about her line of work and was SO helpful!! My one complaint is one of the guys was playing some God-awful rap music SO loud, it was an earsore and very unprofessional! But other than that loud, obnoxious music ruining my visit, I will be back, thank you little colored hair sewing machine lady!
Verified 10/17/18

Everyone was great to work with and helped me with the process.
Verified 10/6/18 Tamara (Idaho Falls, ID)

I was very pleased with doing business with Brady's I was going between you guys and Leisure Time so happy I picked Brady's. Excellent job to the staff, management and all involved in the sale of my hot tub. Thank you, Jamie youngstrom
Verified 10/6/18 Jamie (Idaho Falls, ID)

Great sales team! Very knowledgeable and professional, delivery staff was awesome! We are very pleased with our new jacuzzi 😀
Verified 10/6/18 Rob (Idaho Falls, ID)

Local owned business that you can depend on for excellent quality and service.
Verified 9/26/18 Robert (IDAHO FALLS, ID)

Very awesome company to work with.
Verified 7/17/18 Michelle (Bern, ID)

Great products.
Verified 7/10/18 Emily (Filer, ID)

I appreciated the kind and thoughtful manner that Brady's showed us during our purchase!
Verified 6/30/18 Lianna

We purchased a really nice 8 ft pool table, and were quoted a very good price. Installation was fast and precise. We love our table.
Verified 6/1/18 Harold (Idaho Falls, Idaho)

Outstanding service, quality products. I love my new spa!
Verified 4/12/18 Jennifer (Twin Falls, ID)

Brady's is great! I do all the business I can with can with them and have been for years!
Verified 2/8/18 Lani

The staff at Bradys in Twin Falls is extremely friendly and helpful. They have continued to be of service after the purchase and delivery of our hot tub. They genuinely want you to be happy with your purchase. The Jacuzzi brand is solid and significantly less expensive then competitors. Overall I am very pleased with Bradys in Twin Falls.
Verified 1/20/18 Jason (Twin Falls, ID)

I was very impressed with the salesman's knowledge of the product. I enjoyed the visit because he was not pushy!
Verified 11/2/17 Peggy J (Idaho Falls, ID)

Remarkably knowledgeable and informative about the water softening process, reverse osmosis and their benefits. Maybe too much information!
Verified 10/13/17 Dan (Jackson, WY)

The delivery crew did a great job of setting up the hot tub, but they told us they would leave us a sheet detailing the maintenance of the tub. They did leave us a sheet but it isn't detailed or user friendly. Brady's included a speaker system with the purchase of the hot tub, but the installation crew didn't bring it. Someone was supposed to bring it out but that never happened. When I went to pick it up I was talking to the service guy or the salesman and he told me that I should throw away most of the chemicals that were in the installation kit. So I had to buy other chemicals. That sounds like a way to get a person to buy more stuff. Also, we were told that they would give us $100.00 worth of chemicals for advertising in the Parade of Homes. We were told that those same chemicals (That we were now supposed to throw away) were the $100.00 worth that were given us. We love the hot tub but believe that Brady's needs to do better on its promises and chemicals.
Verified 10/2/17 VERN (IDAHO FALLS, ID)

We love the service. They are always happy to answer any questions we have.
Verified 8/17/17 Dave

Sales man was very knowledgeable!
Verified 8/8/17 Wynn (Rigby, ID)

The team at Bradys have been courteous, responsive, and helpful to me in selecting and installing my equipment, and now assisting me with operations of the equipment.
Verified 7/25/17 ANN Marie (Idaho Falls, Idaho)

Aaron Osborne addressed our needs and concerns regarding our purchase of a replacement spa. He is knowledgeable, professional, and well-grounded in genuine customer service. We greatly appreciated his help/suggestions during our quest for a new hot tub. We are looking forward to enjoying our new tub.
Verified 7/21/17 Rod (Gooding, Idaho)

We always enjoy shopping at Bradys. The staff is knowledgable and very polite and friendly. Dave Moser has been fantastic but the other salespeople and staff there are also great!
Verified 7/13/17 Carolyn (Island Park, Idaho)

With the cold winters in Wyoming I needed a hot tub. Dave was very knowledgeable and patient so I even came back for a pool table!
Verified 6/23/17 Sue

You have a great variety of quality products. Very knowledgeable, helpful staff.
Verified 5/26/17 Sally

I bought a new Jacuzzi Hot Tub. A J315. It is a much better tub that the one I replaced. Heats better and a lot easier to maintain. Dave is great to work with.
Verified 4/24/17 Forrest (Idaho Falls, ID)

It is was good. Love the JACUZZI. It was good.
Verified 4/20/17 KENT & KRIS (GRACE, IDAHO)

Oh! Our salesman was so friendly. He treated us like he was part of the family!
Verified 4/14/17 EARL (DELCO, IDAHO)

Aaron was a pleasure to deal with!! We love our new Hot Tub & Pool Table!
Verified 4/6/17 DOUG (CASTLEFORD, IDAHO)

Staff went out of their way to help us. Very friendly & professional.
Verified 3/18/17 Heather (Twin Falls, Idaho)

We had such an enjoyable experience working with Brady's to purchase the best Jacuzzi spa for us. Completely Satisfied!
Verified 3/18/17 BRIAN (JEROME, IDAHO)

Brady's was great to work with. Very knowledgeable staff. Great experience!
Verified 2/2/17 John

Clint & Aaron in the Twin Falls store are friendly, knowledgeable & candid when answering our questions. We love our swim spa & will recommend all our family & friends to Brady's. You guys are awesome!!!
Verified 1/27/17 Terry (Jerome, Idaho)

Vast knowledge of the products sold. Friendly professional service from all staff & delivery crew.
Verified 12/21/16 Walter (Pocatello, Idaho)

Ted was able to answer our questions and explain about the Jacuzzi hot tub at the Eastern Idaho State Fair. He was at the showroom when we purchased it and remembered who we were and the model we were looking at. When Ted was not sure about the Kinetico RO system, he had Mr. Brady explain the system. The delivery/install guys knew exactly what to do and how to install the hot tub in less than 3 hours (including fill time). The installer for the RO system put it in with no problems. Everyone was extremely professional and helpful. We very highly recommend Brady's.
Verified 11/22/16 Paul (Idaho Falls, ID)

We are in Arizona right and we are missing our new Comfortaire Bed!
Verified 11/12/16 Jerry & Darlene (Rigby, Idaho)

The staff was helpful and very knowledgeable.
Verified 10/20/16 Madison & Jeremy (Idaho Falls, ID)

From the minute we walked in the door, after shopping at another spa store in Twin, we were wonderfully surprised at how friendly and knowledgeable the staff was at Brady's. We saved so much money by buying from Brady's and the Jacuzzi product has been fantastic!! 100% would refer others. We wouldn't know what to do without our Jacuzzi tub. Thanks Aaron for working with us and making our experience excellent :)
Verified 10/11/16 Lloyd & Jackie (Gooding, Idaho)

From the first moment we walked in to this store we were treated with dignity and respect.. All questions were answered immediately..No pressure buying experience.. From first meeting until final delivery and operation instructions it was a wonderful experience. We are totally enjoying our new Jacuzzi. Thanks Guys for Everything.
Verified 9/9/16 Chris & Marty (Twin Falls, Id)

Appreciate the sale pricing, quick delivery & setup. Very impressed!
Verified 7/21/16 Dennis (Blackfoot, Idaho)

Aaron was very helpful and professional. He knew the product and helped us make a decision we are very happy with!
Verified 7/19/16 Scott (Kimberly, Idaho)

Love the Kinetico water softener!
Verified 6/11/16 Kelli (Pocatello, Idaho)

High quality products Friendly service Very satisfied customer
Verified 5/31/16 Paul (Burley, Idaho)

We are local retailers and we tend to be a little more critical of other retailers. That being said, we were impressed with the quality of products,service and sales staff at Brady's both before and after the sale.
Verified 5/25/16 Kurt & Kathy (Twin Falls, Idaho)

The Jacuzzi Spa is the most relaxing & stimulating product I have ever owned. It gives me so much relaxation & happiness every night after I have put in a long day at work. I am so glad to have made this investment & I know it will be my relaxation for many years.
Verified 4/22/16 Linda (Twin Falls, Idaho)

We are loving our hot tub we purchased at Brady's. Thanks for everything! It was a pleasure!
Verified 3/22/16 Ron & Cydnie (Blackfoot, Idaho)

Good service and friendly folks. No high pressure sales. Knowledgeable installers.
Verified 3/22/16 Alex (Rexburg, Idaho)

Very professional & knowledgeable staff. Great customer service. Great products & value.
Verified 3/1/16 Ronald (Idaho Falls, ID)

Very friendly & easy to work with.No over selling!
Verified 2/25/16 Ben & Claudia (Pocatello, Idaho)

You have a great sales staff!
Verified 2/23/16 Frank (Twin Falls, Idaho)

Steve was very forthcoming with questions we had. Great experience!
Verified 2/17/16 David (Rigby, Idaho)

We compared Spas at other stores but came back to Brady's for the customer service we had already received and have not been disappointed since.
Verified 1/28/16 RICHARD & NATALIE (TWIN FALLS, IDAHO)

Brady's provided friendly service and knowledgeable staff, we are returning customers.
Verified 1/16/16 Roy & Dori (Idaho Falls, ID)

Love the Brady's Store. Everyone there is knowledgeable and very friendly. Love all the products purchased and the service is awesome.
Verified 1/16/16 Sharon (FITRH, ID)

The installer was wonderful. My husband had to run to the hardware store to get a cold water valve and he patiently waited for him to return. He was a very nice man and he represents your company well! Thank you so much!! Shawnda Welker
Verified 1/10/16 GORDON (SHELLEY, IDAHO)

Love the bed! Appreciate the delivery crew being efficient.
Verified 1/6/16 David & Peggy (Rigby, Idaho)

Salesman was very knowledgeable about pool tables and steered us in the right direction.
Verified 11/10/15 Cleston (Rigby, )

Great experience-No pressure
Verified 10/7/15 Amy (Buhl, Idaho)

Great local support in caring for the hot tub is a huge bonus!
Verified 9/17/15 Jennifer & Josh (Pocatello, Idaho)

Always Dependable with best products & service when needed
Verified 9/4/15 Jim & Judy (Idaho Falls, Idaho)

So glad we have our new Kinetico Water Softener & RO systems. What a difference!!
Verified 7/21/15 Katie (Jackson, Wyoming)

Great customer service! Love our Hot Tub!
Verified 6/6/15 LEVI (REXBURG, IDAHO)

Overall good experience with this business.
Verified 5/30/15 John (Ammon, Idaho)

I just recently purchased a zero runner from you. I really appreciate the quality service I received. I love this machine!! it is one of the greatest inventions for cardio fitness I look forward to intense workouts without the impact which has recently caused back strain. I've already notice a difference! thank you.
Verified 4/21/15 Curtis (Twin Falls, Idaho)

The staff of Brady's are very customer focused. I found them to be courteous and helpful.
Verified 12/19/14 Byron (Alpine, WY)

Would change nothing. Everybody was very professional!
Verified 6/25/14 John (Ririe, Idaho)

Thanks-We appreciate your service and follow up
Verified 6/24/14 Rob & Sharon (Challis, Idaho)

Thanks for the prompt installation of our new Kinetico!
Verified 6/19/14 Dennis (Pocatello, Idaho)

The salesperson was great and the installers were fantastic!
Verified 5/28/14 Jim (Blackfoot, Id)

You were fast and efficient - We love our water softener
Verified 4/23/14 Rachel (Rexburg, Idaho)

Would love to give more than 5 stars!
Verified 4/23/14 Ron & Collen (Shelley, Idaho)

Great Spa - Jacuzzi
Verified 4/18/14 Eugene (Blackfoot, ID)

my next purchase will be a hot tub. Thanks!
Verified 5/21/13 Benny (Idaho Falls, Idaho)

I have been dealing with Brady's for several years. I bought my water softener from them. The service was very professional their staff is always helpful and the products seem to be of the highest quality.
Verified 5/18/13 Bruce

Great customer service!
Verified 3/12/13 Carl (Blackfoot, Idaho)

Your Staff Are Great!
Verified 2/25/13 Barry (Island Park, Idaho)

Thanks for a great job.
Verified 12/12/12 Steven (Chubbuck, Idaho)

Keep up the good work & the quality products.
Verified 12/1/12 Lawrence (Idaho Falls, Idaho)

Keep up the good work
Verified 5/22/12 David (Idaho Falls, Idaho)

Many stores carry cheap products. We came to Brady's for quality at a reasonable price!
Verified 4/20/12 Steve & Laura (Idaho Falls, ID)

My business relies on Vacuums! As the owner of a Janitorial, and Carpet Cleaning business Brady's always has the equipment, parts, and service I need and expect. I believe Lindhaus Vacuums are the best in the industry. I put these machines in harsh environments and run them many hours each day. They continually run for me and eat anything on the Carpet and Hard Floors. Talk to Zac at Brady's for the info and best deals. Thanks Guys I appreciate ALL you do for my family and business!
Verified 4/18/12 A Google

Loved our experience at Brady's
Verified 3/1/12 Marion & Marie (Rexburg, Idaho)

Excellent service from Pocatello store
Verified 10/11/11 Dotty (American Falls, Idaho)

I love to come to Brady's!!
Verified 8/20/11 Raylene (Shelley, ID)

Love our water softener
Verified 8/19/11 Mark (Idaho Falls, ID)

We love our new Kinetico water softener!
Verified 8/15/11 Reid & Jackie (Rexburg, ID)

Great working w/Brad - Thanks
Verified 6/22/11 Jeff (Rexburg, ID)

Great overall experience.
Verified 6/16/11 Marion (Idaho Falls, ID)

I love our bed!
Verified 6/10/11 John & Janna (Idaho Falls, ID)

We quilters compare notes all the time - Brady's is a frequent topic of conversation.
Verified 5/24/11 Sandra & Merrick (Idaho Falls, ID)

Fantastic experience - start to finish - however I feel there is always room for improvement.
Verified 5/9/11 Kathy (Rigby, ID)

Thanks for the chocolate fudge! What a fun surprise!
Verified 4/21/11 Bart & Valerie (Chubbuck, ID)

Great company & service.
Verified 4/11/11 Mike (Ogden, UT)

I appreciate the service after the sale as much as the sale & have felt the cost to come to my home was reasonable.
Verified 11/16/10 Carla (Idaho Falls, ID)

We feel we have been treated fairly and courteously.
Verified 8/16/10 Edward & Barbara (Rexburg, ID)

Thank you, delivery staff very prof. Thanks Wes Banks
Verified 8/5/10 Wes (Alpine, WY)

Very polite knowledgable & willing to help & prompt delivery
Verified 6/17/10 Larry & Bernice (Holbrook, ID)

You have great service departments.
Verified 6/4/10 Miriam (Idaho Falls, ID)

Have been well pleased with quality of service. Thank you!
Verified 6/3/10 Judith (Idaho Falls, ID)

We love everything we purchased.
Verified 6/1/10 Kerry & Yvonne (Rigby, ID)

Consignment sale of our old hot tub was painless.
Verified 6/1/10 WILLIAM & KAREN (AMMON, IDAHO)

Consignment sale of our old hot tub was painless.
Verified 6/1/10 WILLIAM & KAREN (AMMON, IDAHO)

We like your store and salesmen. Very friendly & knowledgeable.
Verified 5/3/10 Ken & Lori (Idaho Falls, Id)

Good store & good products.
Verified 4/26/10 Richard and Joann (Idaho Falls, ID)

We were treated exceptional. Thank you.
Verified 4/26/10 Bryan & Mary (Shelley, Idaho)

The service has been great. We appreciate the follow up on water chemistry.
Verified 4/26/10 Mike (Idaho Falls, Id)

Are you a customer of Brady's in Idaho Falls, ID?
Write Your Own Review