Star Ratings USA has been helping thousands of businesses nationwide improve their customer service and build stellar reputations for over 25 years. With our latest service offerings, your high customer satisfaction ratings and reviews will be published online to serve as a 3rd-party endorsements, encouraging potential clients to trust and commit to your business.
How we are doing from our customers' perspective is important to us, and Star Ratings USA is a consistent way to say "thank you" and receive customer feedback. That's why we've been using their services for nearly 20 years.
— Kelly King
Customer Feedback Acquisition
• Postcard templates and unlimited automated emails invite feedback from your customers
• Receive customer feedback via online surveys
• Receive customer feedback at time of sale or service (kiosk, iPad, etc.)
• Receive customer feedback via traditional postcards
• Increase customer response rate by sending your choice of gift w/survey enclosed
• Motivate customers to respond by offering coupons, future discounts
Improve Customer Satisfaction
• Private, password-protected online reports chart your customer satisfaction history
• See your own store's customer satisfaction ratings vs. your industry average
• Review latest feedback and proactively address unhappy customers
• Respond to positive customer feedback by asking for new referrals
• Identify highest-performing salespeople and service teams by customer ratings
Reputation Marketing
• Build trust and credibility with potential customers by using our "Trusted Member" branding
• Professionally-designed web page showing your business's customer reviews and ratings
• Strict validation processes ensure that only your actual customers can submit public reviews
• 10-day grace period to resolve negative reviews before publication
• Web page incorporates your business logo and photos for maximum brand impact
• Badge/link to reviews can be embedded in your web site
• Live feed of latest customer reviews can be integrated into your own site
• Customer reviews are indexed by search engines (Google, Bing and Yahoo!)
All for one monthly service charge (no annual contract)
$139.95/mo
Get Started Now!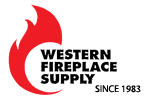 We view customer complaints as opportunities! The value of Star Ratings USA is that it helps us turn unhappy customers into satisfied customers, and improve our business and marketing with every sale."
Matt Schulte, Western Fireplace Supply