100%

of recent customers
recommend this business
Undercover Bed & Spas

400 S 2nd St.
Laramie, WY 82070
Phone: 307-745-5289

Laramie, WY
Undercover Bed and Spas offers the ultimate experience in relaxation and luxury. We offer the world's #1-selling brands in hot tubs, mattresses, and saunas in Laramie, Wyoming.

Since 1978, we have been helping the great citizens of Laramie and surrounding communities achieve the best in relaxation and comfort. Whether you would like to enjoy a free soak in one of our award-winning Hot Springs spas, a quick nap on our Tempur-Pedic mattresses, or warm up in our Finnleo saunas, our professionally-trained experts are available to answer all your questions. We are happy to help find you the perfect product to suit your needs and desires.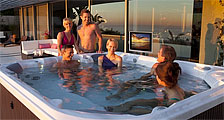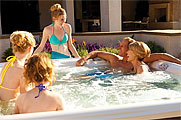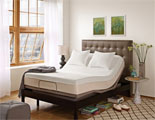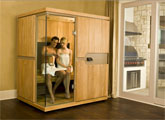 Customer Reviews
Very professional staff. Mike let us look and is very patient and does not pressure you at all. The delivery staff did well and Chris explained things about the spa very well. Researching spas,the Hot Springs brand seems to be one of the best.So far so good. We enjoy it!
Verified 10/4/16 Frank & Jean (Cheyenne, Wy)

Fantastic job! We are loving our spa so far!!!
Verified 10/3/16 Jeff (Laramie, Wy)

Are you a customer of Undercover Bed & Spas?
Write Your Own Review