100%

of recent customers
recommend this business
Sunrise Spas.

2270 S Airport Blvd, Ste 4
Chandler, AZ 85286
Phone: (480) 899-7727

Chandler, AZ
At Sunrise Spas, we're about treating our clientele with a unique level of customer service. We have a huge selection of used hot tubs and factory seconds to meet every budget and backyard size! Our used hot tubs go through a 12-point inspection so they are in tip-top shape for years to come! Call us at (480) 899-7727 or visit our store in Chandler, AZ to see our inventory! Discover how easy it is to buy a spa and let us take care of the details.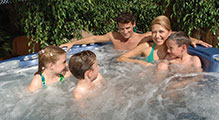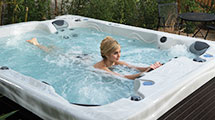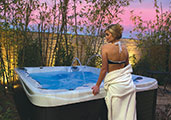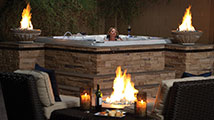 Business Profile of Sunrise Spas. - Chandler, AZ
Office Type:
Sales
Hours:
• Mon - Sat 10 AM - 6 PM
• Sun 11 AM - 4 PM
Owner:
David & Nicole Rempfer
History:
Established in 2017
Inventory:
• Used Hot Tubs
• Factory Seconds
Serving Areas:
• Glendale
• Scottsdale
• Chandler
• Greater Phoenix
Customer Reviews
Good price and service
Verified 9/7/19 Mike (San Tan Valley, Az)

Good price. Good working with Forrest.
Verified 8/14/19 Brad & Jan (Chandler, Az)

Excellent staff. Had leak on new tub, service team handled issue and Forest and Head of Service great experience.
Verified 8/14/19 Jim (Queen Creek, Az)

Great Sales Person.
Verified 8/13/19 Tom (Mesa, Az)

This is the 2nd spa I have bought from this company! Both Dave and Pete took great care of us and helped us find the perfect spa for our needs. They really know the products they sell and do a great job.
Verified 7/17/19 Grethcun (Chandler, Az)

Will be returning for any future spa purchases.
Verified 5/24/19 Mike (Phoenix, Az)

Excellent customer service, received a great price on a Maax Spa. Forest goes out of his way to help! Called him a few times in the past about maintaining the spa, He answered all my questions thoroughly, and gave me a lot of tips, and tricks to maintain our spa! Is has become so easy for me know, thanks to all the help from Forest! Highly Recommended these guys...they go above, and beyond to care for their customers!
Verified 4/4/19 Daryl (Florence, Arizona)

Want to say thanks to Pete, Dave, Forest and Brad for the excellent service I received from Sunrise Spas. They are all very knowledgeable, helpful, polite and Stand behind their commitments, before and after my purchase. I will definitely recommend Sunrise Spas to anyone looking to purchase a new or used spa. I look forward to future dealings and purchases from them. Thanks again!!
Verified 2/1/19 Shane (Queen Creek, )

Staff is knowledgeable, caring. They listen to my needs. Thanks again.
Verified 1/14/19 Larry (Sun City West, Az)

Very accommodating sales staff & very good workers installing product! Thanks!
Verified 10/18/18 Redo (Phoenix, Az)

Good experience. Feel like we got a good value for our money.
Verified 8/17/18 Peter (Gilbert, Az)

Mr. Pete Molina was great. My tub was delivered the next day! :) Headrests were back ordered so waiting for those. Thanks for the Brownies! :)
Verified 7/18/18 Amy (Phoenix, Az)

Pleasant to talk with. Good service. On time with appt's. A Very Satisfied Customer.
Verified 6/5/18 Edward (Sun Lakes, Az)

Good follow through.
Verified 4/26/18 John (Mesa, Az)

I would definitely refer others to the store. We were there on their opening day. Everyone was very helpful and up front with their products and services. We found what we were looking for.
Verified 12/17/17 Gary

Are you a customer of Sunrise Spas.?
Write Your Own Review