98%

of recent customers
recommend this business
Spring Dance Hot Tubs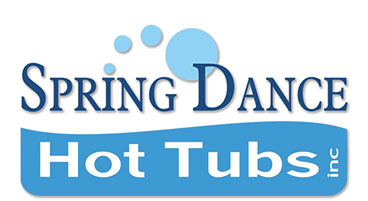 2400 York Rd.
Jamison, PA 18929
Phone: 215-491-7446

See our other locations:
Jamison, PA
Spring Dance Hot Tubs, Inc. is a value based, family-owned business committed to excellence and integrity with over 25 years experience in the hot tub industry. Our Mission is to promote health, relaxation and family-togetherness through the sales of high-quality hot tubs and related products, one backyard at a time, and to provide outstanding customer service that exceeds our customer's expectations.

Here at Spring Dance Hot Tubs, we take customer service seriously. We know that when it comes to choosing a hot tub you have many options and are confident that we are the right company to earn your business! If you call or walk into one of our stores, you will be greeted by a friendly staff member who wants to help YOU with your questions and concerns.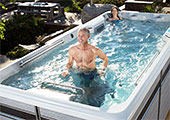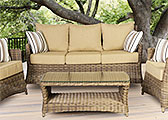 Business Profile of Spring Dance Hot Tubs - Jamison, PA
Office Type:
• Sales & Service
• Installation
• Maintenance
Hours:
• Mon-Fri 10 AM - 5 PM
• Saturday 10 AM - 5 PM
• Sunday 12 - 5 PM
Products:
• Spas
• Hot Tubs
• Swim Spas
• Saunas
• Outdoor Patio Furniture
View All...
Brands:
• Hot Spring
• Caldera
• Freeflow
• Endless Pools
• Finnleo Saunas
View All...
Serving Areas:
• Jamison
• Exton
• Marlton
• Philadelphia
• Bucks
• Chester
View All...
Customer Reviews
Courteous, responsive sales staff and skilled, fast, competent delivery guys.
Verified Customer Edward (Prospect Park, Pa)

I bought a floor model because I was told it would be quicker ( wasn't much quicker) delivery guy told me to use less salt then my tub needed. I wound up us all the salt they provided to get the tub system to say it was okay and the strips to be good. But soon there after the system keeps going blinking yellow and I keep needing to shock the tub with chlorine which shouldn't be needed for a salt system tub. And they came to look at the tub when I was not home and my young daughter was home alone and I told them specifically not to come unless I was home since my 17 year old daughter is afraid of strangers The salt system is still not working properly And I keep needing to add chlorine. And they dropped off the towel stand that I ordered and it looks not properly put together because it doesn't stand balanced keeps falling over. Cheap piece of crap that costs way to much All over horrible experience and the tub is definitely not worth the 18K it costs. Buyer beware
Verified 10/5/18 Cindy (Burlington Township, NJ)

Just like to take a moment to express how pleased my wife and myself are with our experience with Spring Dance. From our saleswoman Cheryl and Diane and Kathy,who handled our delivery process everyone was excellent! Also must mention the delivery crew, sound system tech. and electrician were all very polite, professional, and accommodating. Keep up the great work! This is why you guys are the Best! Visit them, you'll be glad you did.
Verified 9/29/18 Joe (Swedesboro, nj)

Was recommended by a friend
Verified 9/24/18 Mike (Gladwyne, PA)

Great staff, very helpful and informative.
Verified 9/20/18 Brittney (Mt. Royal, NJ)

The only problem after installation was that the electric cover shorted out and would not go up. we are waiting for the electrician to resolve the problem. Can't use the tub
Verified 9/10/18 Patricia (Cherry Hill, NJ)

Very knowledgeable about product. After purchase they were helpful with our questions.
Verified 9/7/18 Scott (Philadelphia, PA)

Don't mess around on the internet. You get what you pay for. Full service is worth every penny! Spring Dance Hot Tubs is a full service store with quality products.
Verified 9/6/18 Joel & Gail (Landsdale, PA)

William was very knowledgeable & was patient & thorough going thru details. Delivery crew was quick & 1st class. They explained details & about tub & they were on their way!!
Verified 9/1/18 joseph (maple glen, pa)

Danielle Halley was awesome! She answered all our questions and was very informed.
Verified 9/1/18 Kathy (Pittsgrove, NJ)

Great friendly staff and very knowledgeable
Verified 8/28/18 Ron & Kim (Southampton, PA)

We owned a Sundance tub for 14 years and the experience was excellent. We purchased a jetsetter Springdance. We dislike everything about it and get a different answer each time we talk to someone. Call and pay? Maintenance is a NIGHTMARE. Tub recommended and pushed to us is not meeting expectations from several perspectives. $2K for valet? and that doesn't help!
Verified 8/27/18 John & Suzanne (Broad Axe, PA)

Salesperson was excellent.
Verified 8/22/18 Larry & Lina (Philadelphia, PA)

Love the showroom, plenty of spas to choose from. Helpful and courteous staff. Thank you!
Verified 8/18/18 Jeanmarie (Levittown, PA)

Danielle went above and beyond to make sure we got the hot tub we wanted. She worked with us and explained it all and was amazing! Thank you!
Verified 8/18/18 Pratima (Voorhees, NJ)

Very satisfied with staff and product. Still waiting for cover as it came with wrong one.
Verified 8/18/18 Murray (Voorhees, NJ)

Tama was very helpful with our decision as far as purchasing a hot tub and which product would suit our needs.
Verified 8/16/18 Marty & Denise (Fairless Hills, PA)

Andy Rhodes presented in a down to earth, business-friendly manner, styles and quality to fit our needs.
Verified 8/15/18 David (Glen Mills, PA)

A no pressure experience accompanied by proper knowledge of all aspects of the purchase. VERY friendly!
Verified 8/10/18 John (Perkasie, PA)

still waiting on eclectic box and the cover cant set up till they come in
Verified 8/2/18 Bob (Newfeild, NJ)

From start to finish, our experience was first class. Couldn't be happier with the hot tub we selected and with the experience we had with Spring Dance
Verified 8/2/18 Russell (Wyndmoor, PA)

From the minute we had made our purchase until the time that our tub was delivered and installed we had an amazing experience with everyone we encountered, even the people on the phone who scheduled our delivery. Every one at Spring Dance Hot Tubs is simply awesome. From beginning to end. Thank you to everyone who made our time pleasant and worth our money.
Verified 8/1/18 Richard (Philadelphia, PA)

I had a great experience buying my hot tub. Greg gave me a few options based on what I wanted and the one I bought really gives me a great massage. I'm glad I bought my hot tub at Spring Dance.
Verified 8/1/18 Chuck (West Chester, PA)

When you buy a hot tub from spring dance you notice the difference in the service knowledge and friendliness of the staff they really know what they ate doing
Verified 8/1/18 Steve (Yardley, PA)

Tama is an excellent salesperson. Knowledgeable, reads people well, and not aggressive. We felt comfortable taking our time through the store. She's been communicative from the start as well, including a follow-up question after the delivery.
Verified 8/1/18 Emily (Conshohocken, PA)

Purchased a Grandee for a second home on Long Beach Isle. In first 2 weeks of operation, having temp issues and already was forced to pay $500 to empty and ?estact? tub that manufacturer should have paid. Company that installed it does not offer maintenance along the beach but salesman said they did. Now I can't find a service (maint. company) because I didn't buy from them. Unhappy client so far.
Verified 7/31/18 Peter (Long Beach Township, NJ)

Knowledgeable sales team. Quality product.
Verified 7/30/18 Anthony (Warminster, PA)

This tub is the second that I have purchased.
Verified 7/24/18 A

Good service and price. Set up crew was AMAZING!
Verified 7/24/18 Blaine (Pennsville, NJ)

We are very please with our hot tub purchase. Samantha helped make our decision very simple. She was there for us before and delivery to get us started. Delivery was a problem. But both delivery teams were great in getting the problem resolved .
Verified 7/17/18 Bob Cilla (Downingtown, Pennsylvania)

Knowledgeable staff.
Verified 7/16/18 Joe (Ventnor, NJ)

We bought our first HotSpring Grandee hot tub in 1991 and it served us well year round for over 26 years. When it came time to replace it we didn't want any other brand. We met Greg Wagner at the Exton store and every step through to delivery was seamless. Value, price, and customer service beyond compare.
Verified 7/16/18 Chris (Phoenixville, PA)

All Sales/service people at Spring Dance are so friendly, helpful, & knowledgeable!
Verified 7/13/18 Susan (Abington, PA)

Great experience from start to finish. Sales person was very informative but not at all pushy. Loving our new spa!
Verified 7/12/18 Brian (Pennsauken, NJ)

Good pricing.
Verified 7/12/18 Milo (Doylestown, PA)

We did a lot of research and comparison shopping prior to the purchase. At this point we feel we made the right decision. Very pleased with the product, installation process and follow up.
Verified 7/11/18 Mike (Chester Springs, PA)

Perfect experience. First time we stopped in was March 19th. Danielle made such an impression, we came back two months later!
Verified 7/11/18 Jessica (West Berlin, NJ)

Quality product. Convenient location.
Verified 7/10/18 Jeff (Downingtown, PA)

Greg Wagner is a very professional & knowledgeable asset to your company!
Verified 7/9/18 John (Downingtown, PA)

Spring dance was extremely knowledgeable and patient. Tama was able to help us identify the exact needs we had and identify the hot tub that would work best. Tama was able to pinpoint the exact jets to massage sore muscles and alleviate arthritis pain. The delivery team was able to assess our outdoor room and help make sure everything was positioned correctly regardless of how many team members were needed to accomplish it. We had amazing service and would recommend them to others.
Verified 7/7/18 Sean (Feasterville, Pennsylvania)

Friendly & courteous store. Knowledgeable on products. Great service.
Verified 7/5/18 Steven & Susan (Jamison, PA)

Great salesman and quality product.
Verified 6/30/18 Ron (Elverson, PA)

Samantha was great, from our first meeting until everything was up and running. She was very helpful and there for us to answer and help with every question, even the not so important ones.
Verified 6/29/18 Bob (Downingtown, PA)

Great experience!
Verified 6/26/18 Phil & Margaret (Ambler, PA)

Already recommended you! Thank you!
Verified 6/25/18 Mark (Erial, NJ)

Professional installation. Knowledgeable, fair pricing, quality products.
Verified 6/21/18 John (Buckingham, PA)

Greg was great to work with.
Verified 6/19/18 Robert (Downingtown, PA)

Very professional but yet friendly and corgial. Not pushy at all and Tamma even told us to shop others stores before we chose them .We are completely satisfied.
Verified 6/18/18 Steven (Glenside, Pa)

Mike Reynolds provided us with so much information without pressure before and after the sale. Very knowledgeable. Great place to do business.
Verified 6/18/18 Christine (Souderton, PA)

Fantastic holiday weekend and the staff is happy to be there and more happy to help with filters and add on for my hit tub. Great people great service.
Verified 5/27/18 George (Richboro, Pa)

Very accommodating sales people
Verified 5/26/18 Ralph and Doris (Titusville, NJ)

Tama was extremely knowledgeable of the spas and helped us pick the right one for us. She went out of her way to ensure the new hot tub would fit in our enclosure and then sent a bigger delivery crew so everything went smoothly. Chase ensured there was no damage to our existing structure and that the tube was a perfect fit. The hot tub has been installed and running without an issue, we love the salt water system. Bob installed our blue tooth speakers and took his time to review how the systems work and the best settings for our use.
Verified 5/24/18 Sean & Nicole (Feasterville, PA)

William was great. Showed us what we were looking for with NO pressure. When delivered, there was no owners manual, but within 3 days we had one sent in the mail. Thank you! :)
Verified 5/23/18 Donna (Levittown, PA)

Quality hot tub. Owned one previously.
Verified 5/21/18 William (Haddon Heights, NJ)

Personalized service!
Verified 5/18/18 Lesley (Elverson, PA)

Excellent service. From sales to delivery team - all are professional and a pleasure to do business with - couldn't be happier!
Verified 5/17/18 Lewis (New Egypt, NJ)

Great buying experience. Helpful, informative, with great support during ans after the purchase process
Verified 5/4/18 Kathleen & Owen (Horsham, PA)

So glad we found spring dance Hot tubs. Came in to buy a cover ended up buying a new hot tub. We credit this to Tama's expertise.
Verified 4/21/18 Larry

our salesperson, Danielle was very knowledgeable. She was not pushy and answered all our questions. We do still have an issue because one of the jets pooped out - we were sent a new one but it didn't work - awaiting for them to come out and look at it.
Verified 4/16/18 michael (westampton, New Jersey)

Local and helpful staff.
Verified 3/31/18 Dan (Hammonton, NJ)

2nd Grandee. 12 years on first one... use every day. I'm a middle-age fitness enthusiast and hot tubbing is part of my regimen. Definitely helps keep me in the game.
Verified 3/3/18 John & Hillary (Chalfont, PA)

William McCarthy was terrific to work with - made scheduling easy. New home construction & William made it stressless.
Verified 2/20/18 Kathy & Bill (Pipersville, PA)

Quality product with features I was looking for.
Verified 2/18/18 Eric and Steph (Voorhees, NJ)

Great people to work with. Sales, phone, customer service & delivery personnel. Great, well-made products easy to use.
Verified 2/18/18 James (Medford, NJ)

Great folks to work with, friendly and knowledgeable.
Verified 2/10/18 Joe

William was very helpful in assisting us in making our decision and we never felt pressed to make the purchase.
Verified 1/30/18 Jim & Nicole (Monmouth Junction, NJ)

I've worked with Spring Dance on multiple occasions. Their friendly and knowledgeable staff have always helped us find just the right tub. They say what they are going to do and then they do what they say. I highly recommend them and their services.
Verified 1/30/18 Jeff (Levittown, PA)

This is my second hot tub purchase from Spring Dance Hot Tubs . I received a great trade in discount on my existing Caldera spa and an even better discount on my new unit . I would highly recommend William McCarthy and Spring Dance hot tubs to anyone who is in the market to purchase a spa . Mark Weathers
Verified 1/26/18 Mark (Willow Grove, PA)

Quality product. We used the electrician you suggested which made install a breeze.
Verified 1/25/18 Jared & Jacalyn (Malvern, PA)

This hot tub replaced one we bought from them 16 years ago and we never considered another source. Support after the sale is superb and the crew that came to swap out the old tub for the new one was fantastic.
Verified 1/24/18 George (Doylestown, PA)

Great customer service and reputation.
Verified 1/24/18 Mary Lynn (West Chester, PA)

Chose you for ease of purchase.
Verified 1/22/18 Louis (New Hope, PA)

Good quality and price.
Verified 1/22/18 Scott (Philadelphia, PA)

Good sales experience.
Verified 1/22/18 Dave (Collegeville, PA)

This is the second hot tub that we have purchased at this store. Recommend the experience to everyone!
Verified 1/20/18 Donna (Ivyland, PA)

Very happy with both the tub and the staff who made it happen. Thanks!
Verified 1/20/18 Steve (Broomall, PA)

Very happy with both the tub and the staff who made it happen. Thanks!
Verified 1/20/18 Steve (Broomall, PA)

Had the tub features I was looking for.
Verified 1/17/18 Adam (Hainesport, NJ)

Quality and selection.
Verified 1/12/18 Rick Terri (North Wales, PA)

My Wife and I are very impressed with the service we received from initial phone call to purchase and delivery of our Hot tub. Spring Dance in Jamison for sure over delivered on all aspects of our experience
Verified 1/10/18 Greg (Doylestown, PA)

Liked the price match and previous positive experience and in water test.
Verified 1/4/18 Mario (BELLE MEAD, NJ)

Greg Wagner was very professional, knowledgeable and responsive to all my questions and concerns. Extremely helpful.
Verified 1/2/18 David (West Chester, PA)

Had the size I was looking for and ozonator.
Verified 12/29/17 Theresa & Ed (Marlton, NJ)

Danielle was awesome! We love our new hot tub! Quality product and knowledgeable staff.
Verified 12/26/17 Scott (Medford, NJ)

Having been a customer of Spring Dance for many years, I had no reservations about dealing with them when I wanted to purchase a new hot tub. They had a product which met my needs, and provided me with prompt service and price quote. They are a pleasure to deal with. Both their sales and service departments are a pleasure to deal with. And their prices are competitive.
Verified 12/26/17 Carol

Had the brand of hot tub I wanted. Good sale price.
Verified 12/22/17 Mike (Chalfont, PA)

Professional and thorough every step of the way. A real pleasure to work with.
Verified 12/22/17 John and Rhonda (Chester Springs, PA)

Love our new hot tub. Thanks for the brownies.
Verified 12/20/17 Charles (Plymouth Meeting, PA)

Danielle at Spring Dance Hot Tubs was amazing. She showed us a variety of hot tubs and we never felt pressured to buy. She answered all of our questions. When I went back to purchase it and surprise my husband, she was so sweet and helpful. Delivery went smoothly and all of the delivery guys were very friendly. I would absolutely recommend this store!
Verified 12/19/17 Heather (Marlton, NJ)

I have been researching swim spas for years and was not sure if I could fit in in my garage. The owner came to my house twice to measure and double check before buying the swim spa. I couldn't be happier with my purchase from Spring Dance.
Verified 12/19/17 Denise (Perkasie, PA)

everything was great besides having to get service out twice to fix the Spa
Verified 12/19/17 Tariq (philadelphia, pa)

Took my old tub away.
Verified 12/18/17 Mark (Phoenixville, PA)

Amazing hot tub very pleased with this purchase
Verified 12/18/17 Matthew (Galloway, Nj)

Buying a tub from Spring Dance was a terrific experience--lots of info & advice, no pressure whatsoever. Tub was the perfect size for our location. The delivery/installation crew was outstanding! They came on schedule, and did the job as if it was at their own home. Couldn't be more pleased.
Verified 12/12/17 Mary (Egg Harbor City, NJ)

I was able to handle everything over the phone with ease. WIll be buying another one in a few months for my other home.
Verified 12/8/17 Tariq (Philadelphia, PA)

Everyone we dealt with was great. My big problem was that I was told that we'd be able to just plug this tub in to our existing tub outlet. Not so. We have had the tub a few weeks and it sits empty while we wait for an electrician to come to wire a 220 line for the tub. Having to have an electrician install the tub would not have been a deal breaker, but it seemed a bit disingenuous to lead us to believe that there would be no trouble with installation. If the salesman does not know that a 220 line is recommended by the manufacturer then he should learn that fact so as not to mislead a customer as we were misled. What a disappointment to find that our existing plug was not recommended.
Verified 12/2/17 Peggy (Ottsville, PA)

I was fortunate to get a knowledgable person to help my wife and I choose a new Hot Tub. We were previous owners, but have been out of the market for over 15 years, so things have changed. We are thrilled with the level of service, quick delivery and professionalism. Great job!
Verified 12/1/17 Gene (Newtown, PA)

Great salesmanship, great prouct, great delivery and setup.
Verified 11/27/17 Martin (Stratford, NJ)

Greg is awesome. Super knowledgeable & available whenever we have questions. Our hot tub is perfect!!!
Verified 11/25/17 Lauren & Rob (Coatesville, PA)

First class operation from start to finish and follow up. Friendly, knowledgeable and no pressure. Delivery crew was friendly, helpful and very careful and neat. Beautiful high quality hot tub.
Verified 11/25/17 Colleen (Southhampton, PA)

Excellent staff. Worked with us on moving in hot tub to our home.
Verified 11/21/17 Frank and Tricia (West Chester, PA)

Greg was fantastic and very helpful throughout the entire process. He helped us plan out the location and provided excellent contacts to help us prepare our site for the delivery of the tub. We would not have purchased the tub without his excellent knowledge and help!
Verified 11/17/17 Casey (Royersford, PA)

Chose to purchase with Spring Dance for the hot tub itself, the special financing, and what was included in the purchase.
Verified 11/13/17 Nancy (Doylestown, PA)

Love the tub and Danielle was fantastic!
Verified 11/2/17 Annemarie (Medford, NJ)

Referred. Knowledgeable salespeople.
Verified 11/1/17 Kathy & Erik (Harleysville, PA)

Quality product. Knowledgeable salesman.
Verified 10/30/17 Charles and Carole (Levittown, PA)

Great customer service, especially by Samantha.
Verified 10/30/17 Nathan (Coatesville, PA)

My tub had a manufacturer's defect. Your service department was very good and Jeff made sure everything was good in the end.
Verified 10/26/17 Steve (Pennsauken, NJ)

Pama was very honest with us about the hot tub that would meet our needs.
Verified 10/25/17 Tom & Blanche (Albrightsville, PA)

Friend recommended you.
Verified 10/23/17 Jack & Kimberly (Philadelphia, PA)

Great Experience and Product.
Verified 10/19/17 Phil & Pat (Perkasie, PA)

Excellent service, friendly people, highly recommended! William was awesome. Thanks!
Verified 10/18/17 John (New Hope, PA)

Great job through the whole process. Thank you
Verified 10/16/17 Andrew & Lynne (Philadelphia, PA)

Tama and the Spring Dance Staff were wonderful to deal with, they are very knowledgeable and were able to answer all my question, plus I never felt any sales pressure to purchase. The Delivery Crew couldn't have been nicer or more professional
Verified 10/11/17 Dina (Jamison, PA)

Having dealt with Spring Dance in the past, I knew them to be very good. I was happy to find a low-cost, portable hot tub that would fit on the deck where I'm currently residing.
Verified 10/3/17 Carol (Medford, NJ)

Our experience has been 100 % positive.
Verified 10/21/07 Mark (Levittown, PA)

Keep doing what you're doing! and thanks for the delicious, special chocolates
Verified 10/16/07 Betty-Jean (Rushland, PA)

Thanks for the fudge.
Verified 9/13/07 Thoma (Birchrunville, PA)

Tom sold this unit on quality. I checked out other units, no comparison. Great unit. WE LOVE IT!!
Verified 9/13/07 John (Churchville, PA)

jay was excellent! no pressure and answered all my questions.
Verified 9/13/07 Anne (Cinnaminson, NJ)

great overall experience
Verified 9/13/07 Joe (Willow Grove, PA)

already have reffered
Verified 9/13/07 Jenifer (Pennsauken, NJ)

Love the tub - Karen was great.
Verified 9/13/07 Ferdinand (Hatboro, PA)

Great experience, great product
Verified 8/8/07 Mike & Kim (Pipersville, PA)

I have to tell you we only had out tub 4 weeks and i can not believe how much it helps my back. I had back surgery in march
Verified 8/8/07 William (Perkasie, PA)

Excellent product, showroom, and customer service. Extremely satisfied!
Verified 8/8/07 Matthew (Pemberton, NJ)

You were so responsive when our tub turned out to have a cracked light lens upon delivery
Verified 8/6/07 Scott (Warrrington, PA)

Very pleased with whole experience. Special thanks to mike the electrician for such fast and excellent service!
Verified 7/25/07 Lyneete (Pipersville, PA)

Jayu and Tony are good people to deal with
Verified 7/23/07 Michael (Hainsport, NJ)

Jay is great to work with..patient, not "pushy"
Verified 7/23/07 Dennis (Magnolia, NJ)

This is a very trustworthy companyu with patient and knowledgable people always there
Verified 6/27/07 Gary (Pilesgrove, NJ)

Excellent service, excellent product. keep it up!
Verified 6/20/07 debby (boyertown, pa)

I love my hot tub!
Verified 6/20/07 Lorraine (Warrington, PA)

"ive never had such great service!"
Verified 6/8/07 Donna (Perkasie, PA)

"Karen was helpful & friendly & not too pushy, she gave us time alone to think through our decision through. thanks for the fudge!"
Verified 6/8/07 sandy (quakertown, pa)

karen & jay were a+++ emplyees. tried hot tubs in both stores.
Verified 5/9/07 sue (drexel hill, pa)

Very impressed with your customer service
Verified 4/25/07 william (bayville, nj)

Jay was GREAT!
Verified 3/30/07 sean (hainesport, nj)

very happy with whole purchase experiance
Verified 3/4/07 john (collegeville, pa)

one of the best consumer experiances ive had! you have a great business!
Verified 2/4/07 bill (Philadelphia, PA)

"FJ promises and George delivers. What else could a customer ask for?"
Verified 12/29/06 thomas (yardley, pa)

The sales staff and delivery crew could not have been nicer if they tried we love our hot tub thanks again!
Verified 11/3/06 john (warminster, pa)

Customer Service from Jay and Karen has been exceptional.
Verified 9/20/06 Laurie (Shamong, NJ)

My brother John Didio also bought a hot tub in sarasota, florida because of us. We cant say anough about Karen & Jay. They never pressured us & treated us like we were their friends. What an asset they are!
Verified 9/20/06 Charles and Carol (Laurel Springs, NJ)

Make no mistake: there are SEVERAL quality tybs on the market. Your staff is what made this sale! NEVER pushy. Never in-your-face. Always friendly & approachable
Verified 9/20/06 Ron and Jeanne (Atco, NJ)

Thanks for the fudge!
Verified 9/20/06 Jane (Warren, NJ)

We are completely happy!
Verified 9/20/06 Adan (Philadelphia, PA)

i love my tub & i use it everyday. salesman, delivery, phone serv was excellent.
Verified 9/20/06 Charlotte (Hatboro, pa)

Dan was excellent along with the enire staff. Great Product. Very Satisfied.
Verified 9/16/06 Mike (Royersford, PA)

great product, great experience
Verified 9/16/06 Dennis (Berwyn, PA)

we've already referenced several friends!
Verified 9/16/06 Sandy (Berwyn, pa)

we are extremely satisfied with sales, product, service.
Verified 9/15/06 Barry (Sewell, NJ)

your service dept. was great as well as the delivery dept. you really know how to service your customers and in this day & age that is very rare.
Verified 9/15/06 Dan & Lynn (Broomall, pa)

your service dept. was great as well as the delivery dept. you really know how to service your customers and in this day & age that is very rare.
Verified 9/15/06 Dan & Lynn (Broomall, pa)

Are you a customer of Spring Dance Hot Tubs?
Write Your Own Review