91%

of recent customers
recommend this business
Napa Valley Hot Tubs, Inc.
2746 Jefferson St.
Napa, CA 94558
Phone: 707-252-2441

Napa, CA
Since 1976, we at Napa Valley Hot Tubs have been keeping our friends and customers of the Napa Valley in hot water. We continue to search out and bring our customers the finest products available in the pool and spa industry.

Based on many years of satisfied customers, we have been chosen as a Sundance Spas Elite Dealer. This means that our level of quality service is among the top performers of the industry and this goes along with our lines of top quality name brand products. We go the extra mile to meet our customers' needs.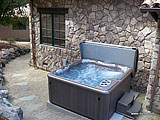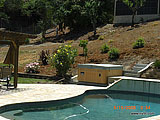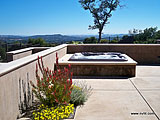 Business Profile of Napa Valley Hot Tubs, Inc.
Office Type:
Sales, Spa Repair, Spa Maintenance
Hours:
• Mon-Fri 10AM–6PM
• Sat 10AM–5PM
Inventory:
• Artesian Spas
• Connelly Billiards
• Traeger & Green Mountain Grills
• Spa Covers
• Sundance
Serving Areas:
• Napa
• Vallejo
Customer Reviews
Al and his team are very customer focused. NVHT sells high quality products that are serviced by a knowledgeable and friendly staff focused on high customer satisfaction.
Verified Customer Bruce & Carol (Napa, Ca)

I just got my second refurbished hot tub from Napa Valley Hot Tubs, they kept the first one going for 30 years! They just removed that one, replaced and hooked up the new one with all the trimmings and it's great! Saved a ton of money and this one should also last me 20+ years. They included a cover, a cover lift, new chemicals and a repeat visit to make sure everything is in working order. New would have cost more than twice as much, and you really can't tell the difference at all. Excellent work!
Verified 1/27/23 Christiane (Saint Helena, CA)

I have alled 4 times, and told Would have my all returned. No one returned my call.All I want is to find out he time line for my tub. Your lack f customer service makes me very worried, I have paid 2000.00 down.The invoice I have does not show this, I am very worried.
Verified 7/17/22 linda (Santa Rosa, Ca)

We purchased our first Napa Valley Hot Tub for our previous home in 2010. We wanted to replace the hot tub in our new home and ordered it in October, 2020 through Sean. We were made aware of the supply issues and were updated regularly. Sean provided us with product to repair a leak in our old spa at no cost. Sean personally delivered and installed our spa on 12/1/2021. He was thorough, removing our old spa, and installing the Grand Bahama, including the hinged cover. Sean continues the great service we found with Al, the founder of Napa Valley Hot Tubs. I recommend them wholeheartedly!
Verified 12/10/21 Patrick

Al and the staff are honest and very friendly and provide a good service.
Verified 2/18/20 Wayne & Barbara (Napa, Ca)

Loved the whole experience with Napa Valley Hot Tubs from showroom with the purchase to delivery and satisfaction with the quality of the product. Lois and Al were great and so pleasant to work with and such nice people.They knew everything we needed and even gave us the information for a great electrician, Bill.We are very satisfied.We wanted a local store and dealer who could do it all for us and they did.
Verified 12/13/17 Don & Deborah (Napa, CA)

Wonderful experience from start to finish. Exceeded my expectations booth with service and with the hot tub. I'm so happy
Verified 11/15/16 Britt (Napa, CA)

Lois and Al are very knowledgeable and professional, while, at the same time, fun to do business with. Our spa purchase was well handled and an enjoyable experience.
Verified 6/16/16 Cliff & Cara (Napa, CA)

I keep returning to your store because your staff is friendly, very knowledgable, and helpful! I have always received great service from you all.
Verified 10/31/15 Nanci (Benicia, CA)

Al and his staff are great people with more experience and knowledge than anywhere else we considered for buying a spa. Straight forward, very helpful explanations - no pressure and they know what works what doesn't and why which is important for making a choice for a spa for your situation and budget. Very comprehensive delivery, install, and set up with orientation to chemicals and care - again all based on 39+ years of experience. Great pleasure finding someone like Al to work with who made everything easy to understand and enabled us to make a decision we felt confident about - totally satisfying experience, unlike other spa sellers and show rooms. Don't buy anywhere else - you won't be disappointed by Al and his crew at NVHT! Highly recommended.
Verified 7/28/15 Gary (Calistoga, CA)

THE BEST EVER!!!!!
Verified 5/10/15 Ruben (Yountville, CA)

I love you guys! Especially when I went in to get a sample tested. Kind and patient dude behind the counter!
Verified 2/6/15 Sharon (Napa, CA)

Are you a customer of Napa Valley Hot Tubs, Inc.?
Write Your Own Review