84%

of recent customers
recommend this business
Lakeland Unique Pools Spas Patio N More

2326 E Edgewood Dr
Lakeland, FL 33803
Phone: 863-940-9826

Lakeland, FL
At Lakeland Unique Pools Spas Patio N More, we carry the largest selection of above ground pools and spas in all of Polk and Hillsborough Counties. We also carry a comprehensive selection of accessories like LED lighting, pool chemicals, color-lit waterfalls, and everything else you need to complete and enhance your new pool or spa. As a family-owned business with over 50 years of combined experience in the industry, we guarantee that we have the knowledge required to turn your backyard into the oasis you've always wanted. The next time you look out the window into your backyard and want to see something different, get in touch with us at Unique Pools Spas Patio N More.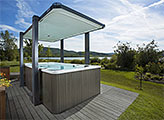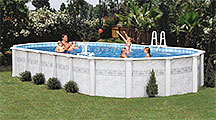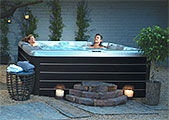 Business Profile of Lakeland Unique Pools Spas Patio N More
Office Type:
• Service & Sales
• Delivery & Installation
Hours:
• Mon– Fri 10am-7pm
• Sat 10am-6pm
• Sun 12-5pm
Inventory:
• Hot Tubs
• Swim Spas
• Above Ground Pools
• Billiards
View All...
Manufacturers:
• American Whirlpool
• Bahama Spas
• Covana Cover Lifters
• Cuetec
View All...
Serving Areas:
• Lakeland
• Winter Haven
• Crystal Springs
• Polk City
• Homeland
Customer Reviews
From the moment we walked in, it was a zero pressure situation. Everyone in the store was happy to see us and eager to help. We discussed what we were looking for and sat in quite a few spas. It was very important to find just the right spa for the two of us. We don't have a lot of room, and I have recently been diagnosed with Fibromyalgia. Our spa arrived rather quickly, was set up in less than 2 hours, and we were given full instructions on how to use it. Whenever we go back to get chemicals, the people in the store know exactly what we need because they remember the tub that we purchased! What excellent customer service! Never seen better! We're in our spa almost every night, and it has made a difference in my level of pain. This is the place to go. No need to look anywhere else. Thank you all so much for all you do!
Verified Customer Regina

Fast Friendly And fair Very Satisfied with my Unique experience Thanks!
Verified 1/31/19 Jason (Gainesville, FL)

Very friendly and professional staff. No pressure sales, A very enjoyable experience.
Verified 1/20/19 James (Lakeland, FL)

From our initial visit to the sale, delivery and installation, our experience with all the Unique folks was second to none. So pleased with our spa and all those who helped us! We had no issues and all went as smooth as possible, and with no delays. They go above and beyond in every way. Thanks!
Verified 1/15/19 Todd (Lakeland, FL)

There are 2 pool supply stores close by, I much prefer Unique because the staff is more personable, selection is just as good
Verified 11/6/18 Wayne (Bartow, FL)

Everyone from sales to the delivery crew, has been kind and helpful. Answering all of our questions even our son's. We are really enjoying our Bahama spas lounger.
Verified 10/30/18 Mandy (Wesley Chapel, FL)

Great experience! We love our new spa!
Verified 10/29/18 Scott (Lake Wales, FL)

Pool up and looking beautiful. Very pleasant transaction. Would recommended Unique 2 anyone.
Verified 10/26/18 Mary

Bought Elite spa from Rodney three years ago - great installation service and great spa.
Verified 10/26/18 William (Kissimmee, FL)

Great representation by Rod Kehoe!!
Verified 10/25/18 John (Lakeland, FL)

My experience was very pleasant. Staff was helpful amd accommodating. I have called for assitance and their level of courtesy makes you fill like you are part of the family.
Verified 10/25/18 Teresa (Leesburg, FL)

At first I thought I made big mistake everything was going wrong late delivery ect got installed and running then ran into problems with chemicals but here is where they shined got me set right and since any little mistake I make or have they have come thru for me
Verified 10/25/18 Russell (Winter Haven, FL)

Staff was friendly and efficient. The whole visit was quick because we knew exactly what needed to buy to replace an old pool at our rental property :-)
Verified 10/25/18 Kathryn (Lakeland, FL)

Fantastic purchase experience, awful delivery nightmare. We were left in the dark for initial setup of the swim spa, no one ever call for follow up on equipment. Will never recommend anyone.
Verified 10/25/18 Nelson & Celia (Largo, FL)

Rodney friendly, courteous and knowledgeable. Listened to our requests and produced an agreeable product for a comparable price.
Verified 10/21/18 Alan & Mary (Lakeland, FL)

Rodney was very professional and worked with us and our timeline.
Verified 10/19/18 Richard & Teri (Lakeland, FL)

Lakeland Unique Pools Spas Patio N More responded:
"Thank you for being a valued member of our Unique Family."



We're very pleased with our purchase, we were also very pleased with the install
Verified 10/18/18 Catherine M. (Kathleen, FL)

We love our spa. Staff was great when we need another spa or anything they carry we will definitely go there.
Verified 10/18/18 Anne (Lake Alfred, FL)

The Lakeland store owner Rod Kehoe is outstanding!!
Verified 10/17/18 John (Lakeland, FL)

Lakeland Unique Pools Spas Patio N More responded:
"Thank you for being a valued member of our Unique Family."



Wow !!!! Love our new Hot Tub. Rodney and his crew did a fantastic job removing the old hot tub and putting in the new one. We are so happy that we chose Unique Pools of Lakeland for a new hot tub. We highly recommend them and everything went so smoothly, from removing the screens in the lanai, then putting the screens back and taking the old tub. Thanks for a great job !!!!!!
Verified 7/30/18 Steve

Wow!! The whole experience of buying a spa has been fantastic. Super professional, and amazing service. Couldn't have asked for better. 10/10 would recommend.
Verified 7/20/18 Ashford

We purchased a small 2 person spa here. The salesman, Kevin was polite, gave us room to speak, wasn't pushy, and when we decided what we wanted help us set things up. Came by the next morning, they loaded the spa in my truck and off we went. Picked it up on Mother's Day and plugged it in and off to the races we went. Yeah, nice place, good sales people.
Verified 6/3/18 Gus

Very nice company, friendly, professional and not pushy to sell. Seems like their company ethos is to take care of customers first.... good people.
Verified 2/23/18 Ian

Outstanding service! Rodney and the gang really went out of their way to make sure the hot tub was hooked up and ready to go. We live in Riverview and they blow away the competition in Brandon. We will be back to buy all of our spa needs. Thanks again!!!
Verified 11/20/17 Lee

Are you a customer of Lakeland Unique Pools Spas Patio N More?
Write Your Own Review