95%

of recent customers
recommend this business
Hot Spring Spas & Pool Tables in Grand Forks, ND

1844 S. Washington Street
Grand Forks, ND 58201
Phone: 701-746-9822

See our other locations:
Grand Forks, ND
HotSpring Spas and Pool Tables offers Hot Tubs, Billiards, Pools and Saunas, serving North Dakota since 1989. We invite you to visit our store in Grand Forks to discover and experience our award-winning products. We carry HotSpring Spas, the world's best selling brand of hot tubs, along with Four Seasons Sunrooms and the highest-quality brands of leisure products.

We are experts in our field and use only the latest technologies in our pools, spas and hot tubs, from equipment to installation to water chemistry and maintenance. Our sales staff and service department are professional and always available to support you.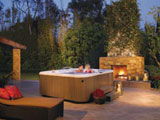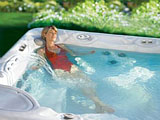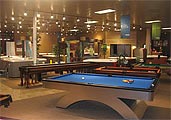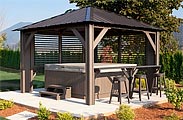 Customer Reviews
Everything was great! Sales and delivery followed through on everything they promised. And, spa is helping greatly with joint pain and is accomplishing the reason for purchasing it.
Verified 8/15/19 Lloyd (Tucson, AZ)

I had a service question on a Saturday morning. Sent a message to Nate and he replied right away. He gave me multiple suggestions and I was able to correct the issue with his great knowledge and advice. This isn't the first time Nate has gone out of his way to answer my my questions and be helpful. We are rookies to the hot tub experience, and Nate has gone above and beyond to make our experience a good one. Thanks Nate!
Verified 2/2/19

Was told would have someone come out and show all functions of tub which never occurred. They stated had sent email with instructions which was never received even in junk mail which they claim it was sent to. Temperature of tub does not hold and neither Alex or company service people have responded to numerous calls. With cold weather
Verified 10/2/18 Amber (Grand forks, Nd)

Would not recommend anything from this location or any store owned in the region. Do your product research before purchasing cause you will get told whatever they need to sell the product. After that customer service is horrible and you get no response unless you call them. If you have issues you might as well fix it yourself or stop using the product all together. Nothing like paying a lot of money to not use it. Professionally the worse company I or anyone I know has ever dealt with.
Verified 12/19/17

I purchase a spa a few months ago, have had a learning curve during this time. I am impressed with my salesman, Bernard. He always answers my calls, and has legit answers for m questions. I would and do recommend you guys....
Verified 8/15/17 scott (lisbon, nd)

Very professional-Great products! Great service!
Verified 8/12/17 Kostas

I have to apologize, I filled out a review earlier, I put Zack down as our salesmen, it was Nate. I don't know where the name Zack came from. But it was for sure Nate.
Verified 5/30/17

We paid over $5000 cash on our purchase, what we learned. Zack lies. No I'm not putting my name on this because I have to deal with the people in the store still. Zack does not answer his phone, he avoids issues with customers. He makes promises during the sales pitch, and after, that are simply not true. Just ask the delivery men. There are a few good people in the Bismarck store, but I hate being lied to and I was. I will tell people if they visit your store to make sure they do not deal with him and to have promises in writing. Very hard to get anyone to answer the phone in Fargo and Bismarck. That is very aggravating. Even after leaving voicemails I never got a reply. I really wish each question to be rated above had a space to write why I gave the number I did.
Verified 5/30/17 Concerned

I had a problem with power to my hot tub and called late in the day for help. Kirsten and Jeff in the Fargo store went out of there way to help out. Outstanding service!
Verified 5/21/17 VERN (FARGO, North Dakota)

In the end buying our pool from Hot Springs in Minot was a very satisfying experience. The staff made sure we were well taken care of and when we had an issue they went overboard to assist.
Verified 5/16/17 Darley (Minot, North Dakota)

We've had nothing but positive experiences at the Minot store. The guys are informative and helpful. We love our hot tub and use it daily.
Verified 4/4/17 Graig (Burlington, ND)

Thank you to the Service department in the Fargo location and all their help!! Bernard also helped from the Fargo store to get some issues figured out over the phone. Always very helpful over the phone to trouble shoot.Thank You All!!!
Verified 3/24/17 Julie (Ada, Minnesota)

Nate was great on how the tub worked and features
Verified 3/9/17 Randy (Bismarck, ND)

We have purchased both a hot tub and a dart board game from Hot Spas. Our experience was excellent. The entire staff was very responsive with any questions or concerns we had. Delivery and installation of the products were done in a timely and professional manner. We are considering purchasing a sauna in the future and Hot Springs Spa will definitely be our first choice!
Verified 2/1/17 kyle (west fargo, nd)

I typically don't write reviews, but after having this Finnleo Sauna for just a few short weeks, I felt I had to. I bought this for my wife, but I find I use it as much if not more than she does, and I love it. I use it twice a day. I was a little skeptical at first, but I feel so much better. I have so much more energy, and I can't believe it. I would recommend these to anyone, and do it sooner than later!
Verified 10/24/16 Robert (Fargo, ND)

Overall experience was way below average at best. Service after the sale was/is lousy. Paid for 3 screens-still have only 2. Numerous VMs to service are not answered. Now remote does not work. Water chemistry maintenance is not what was represented by the sales department.
Verified 9/29/16 (Bismarck, ND)

This was our first time purchasing a Hot Tub. Mel was very informative and answered all our questions. He and his staff went out of their way to make us feel at ease.
Verified 9/12/16 Rob (Mandan, ND)

This is my 3rd hottub through these guys and they are OUTSTANDING. They care about there customers along with there products. That is why I keep on going back and recommending them to other customers. Keep up the GREAT work!
Verified 8/12/16 Jay (Warroad, Minnesota)

Vince convinced me that HotSprings hot tubs are by far the best insulated tubs for our region here in the North country. Staff were very friendly and knowledgeable.
Verified 7/21/16 John (Velva, ND)

Recommend you all the time. LOVE our TWO Hotspring Spas & it's a great place for our son to work! Great customer service.
Verified 7/8/16 Randy & Carma (Grand Forks, ND)

Very satisfied with Ben when buying the tub.
Verified 6/15/16 Steve (Mentor, MN)

Blayke was great.
Verified 6/8/16 Mike (Garrison, ND)

All was excellent.
Verified 6/7/16 Steve & Tammy (Detroit Lakes, MN)

Mel was a great salesman. Treated us good! Will definitely refer to others!
Verified 5/27/16 Casey and Lacey (Bismarck, ND)

We love our Pool Table from Hot Springs! Great Variety and Great Prices! So easy to work with! I will recommend you to anyone interested in Home Spas and Pool Tables!
Verified 5/25/16 Dan & Mari (Moorhead, MN)

Sometimes it depends who is working for questions on pool or hot tub. Not an issue as it's understandable. I had to have a scratch repaired and was very impressed with the ease with which it was done as well as the job! Very nice!
Verified 5/21/16 Karen & Todd (Grand Forks, ND)

Very good at working with insurance co.
Verified 5/9/16 Albert & Sharon (Grafton, ND)

Still don't have products that were promised and hot tub is harder to take care of them we were lead to believe. Also had to retire all of my electrical because sales person gave me the wrong box. Also never recieved anything about our water sample and not very impressed with anything at all.
Verified 5/6/16 Josh (Bismarck, ND)

Strong knowledge, friendly, and helpful
Verified 12/16/15 Amy & Scott (Fargo, ND)

Friendly Staff - Knowledgeable about the products. Nice showroom. Very satisfied with everything.
Verified 12/14/15 Ron & Linda (Fertile, MN)

Knowledgable staff, very positive when informing us about your product. They asked what we were looking for and our needs to get us in the right size and system!
Verified 12/7/15 Roger & Kim (Wahpeton, ND)

Friendly & Efficient.
Verified 12/7/15 Greg (West Fargo, ND)

You Rock!
Verified 10/19/15 Scott (Fargo, North Dakota)

Bernard is a top notch employee!
Verified 10/5/15 Attas (Bismarck, North Dakota)

The set up crew was amazing, very friendly and great to work with. Their great personalities made the experience worth it!!
Verified 8/12/15 KATIE (Dalton, MN)

Salesperson was able to spend as much time as we needed to answer any questions. Good product knowledge.
Verified 8/7/15 MIKE (Underwood, MN)

Great product with an equally great experience in working with your staff on the purchase, install and continued support of the spa! Highly recommmend to all of our friends and family!
Verified 8/4/15 Derek (Hallock, MN)

Great Customer Service! Never Pushy. It was an easy decision to return when I made my purchase. Good follow though.
Verified 8/4/15 STEVE (Fergous Falls, MN)

Your quality and customer support is great!
Verified 8/3/15 TAYLOR (Moorhead, MN)

Hands down the best experience I have had from staff professionalism to product quality. All around a fantastic staff delivering a great product. Definitely recommend to anyone in the market for a pool table or hot tub.
Verified 7/25/15 Robert (East Grand Forks, MN)

Excellent product and better service.
Verified 7/3/15 ROBERT (East Grand Forks, MN)

Very friendly and knowledgeable staff, from owner, to sales, to set up and delivery!!
Verified 6/17/15 JUDY (DENT, MN)

Good Experience
Verified 6/13/15 JIM (CUMMINGS, ND)

Your store has a reputation for quality work and products.
Verified 6/11/15 STUART (WOLVERTON, MN)

Our experience was outstanding with the first purchase of our hot tub. All of my questions were answered and my mind was put at ease. The hot tub is very durable and a beautiful piece of work. I would highly recommend purchasing from Hot Spring. We are now loyal customers!
Verified 6/8/15 SHANNON (BISMARK, ND)

Kay Derry is the best!!! After a bad experience with a competitor, Kay made sure that she understood what I was looking for and made the purchase so easy! The customer service at the Grand Forks Hotsprings store is the best I have ever experienced. Kay is always available to answer questions and is always so pleasant and friendly! I will be sending ALL of my friends to this store!!!!
Verified 10/27/14 Trish (Devils Lake, ND)

Are you a customer of Hot Spring Spas & Pool Tables in Grand Forks, ND?
Write Your Own Review