100%

of recent customers
recommend this business
Today Homes

1131 West 7 Street
Corsicana, TX 75110
Phone: 903-872-4847

Corsicana, TX
Today Homes has been continuously providing the Corsicana area with affordable housing since 1971 by offering quality construction, excellent homeowner warranties, family-friendly affordable prices, and superb installation. We can also assist you with mobile home insurance and straightforward financing.

Come visit for yourself to discover our company, our homes and construction, and our staff. You'll find that we offer the best deals in worry-free home ownership anywhere! We have been creating satisfied customers for nearly 50 years, and invite you to join them in the finding the perfect home for your needs.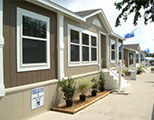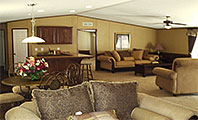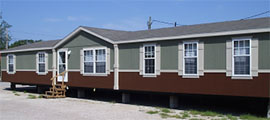 Customer Reviews
Today Homes is an incredible Business!! Everyone we dealt with was very knowledgeable. If they didn't know the answer to your question, they would soon find out!! They sell Quality products and it shows!! We have been living in our new home about 2 1/2 months and absolutely Love It!! We Highly Recommend Today Homes!!! They are Committed to Customer Satisfaction!!
Verified Customer Janet (Eustace, Texas)

The staff at Today Homes is AMAZING! Josh did everything he could to put my family in a home. After months of battling with the mortgage company, he got my family a home that we love. Mr. Maupin fixed everything and made sure everything they promised happened. Rick pushed everything through to ensure we had a home. Sharon is such a pleasure and handled everything that needed to be fixed after the move. I still communicate with the staff whenever I need help or a question, and they are always willing to help. I really appreciate their dedication to me as a customer and highly recommend them to everyone!
Verified 11/9/17 Rebecca (Frost, TX)

Best people to buy a home from and very polite and helpful I've been with them for 11 years
Verified 6/2/17 Angela (Kemp, Texas)

Pleasant to deal with.
Verified 10/31/16 Joyce and Obie

the people at today homes were great, bent over backwards to help. the trailer turns out to be lemon and is a constant drag on us it never should have been cleared for delivery
Verified 10/25/16 david (frost, texas)

Hello I've always shopped they take very good care of me Thank you seth
Verified 9/13/16 Seth J (Ennis, TEXAS)

I have really enjoyed my new home - Love it. So many compliments on the kitchen & bath floors. Like the openness of living room and kitchen. I have referred several people to you. Thanks again!
Verified 2/15/16 Ms. Shirley (Kemp, TX)

These are the best people to buy a home from .very friendly and helpful they are great and will help with insurance for home and they are just great.
Verified 12/22/15 Angela (KEMP, Texas)

We bought a new Fleetwood triple-wide home from Today Homes several years ago, and we received outstanding customer service. Our salesman, Rick, went "above and beyond" to take good care of us, and we always felt like valued customers as we dealt with everyone there. We would not hesitate to return to Today Homes if we needed another home. We have recommended them to others who were looking for a home.
Verified 8/12/15 Mary Jane (Corsicana, TX)

Are you a customer of Today Homes?
Write Your Own Review