100%

of recent customers
recommend this business
Tailored Living of San Antonio

540 Sandau Suite 208
San Antonio, TX 78216
Phone: (210) 585-3640

San Antonio, TX
Tailored Living featuring PremierGarage is a family-owned and nationally supported company that helps simplify the lives of busy people. We are eager to help you enjoy your home more than ever with a custom home organization storage solution designed just for you and your needs. From your garage floor to your master closet, if you've got a space that needs some organizational help, we've got you covered. We are well-known for using the latest 3D design software to display what your finished storage solution will look like, and will work closely with you through every step, from design and measuring to installing the final product.

Contact us for a complimentary in-home consultation!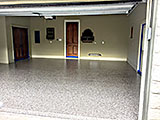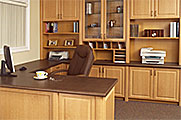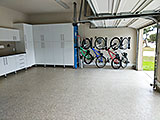 Customer Reviews
I could not be happier with the outcome of our designs. Our closets are so functional now. As a designer, I have high standards for concepts and installation and the professionalism I experienced throughout the process was exceptional. Highly recommend!
Verified 7/3/18 Shawna

Dolly is awesome! Her team is professional and hardworking. Very happy with my investment!
Verified 7/1/18 Jordan

I couldn't love it more! From start to finish the process was easy. I couldn't ask to have worked with nicer or kinder people. Just terrific!
Verified 6/21/18 Brian & Gwen (Helotes, TX)

Dolly, thank you for a great experience. The slat walls came out great!
Verified 6/11/18 Ron

It's even better looking in person. And I love my crystal knobs.
Verified 6/9/18 Elva G.

Dolly and her team made changing our closet a very pleasant experience. They were all courteous and respectful and worked efficiently. The job was completed on time! We love it!
Verified 5/24/18 Kimberly & David

The garage looks beautiful. Our garage looks perfect and clean.Very professional service. We look forward to having this for years and years.
Verified 5/18/18 Brandon

I can't say enough good things about my experience with Tailored Living. Eugene was AWESOME. And Dolly, you are Great, too!! I have already recommended your services to several of my neighbors. :)
Verified 5/15/18 Towanna

I love everything about it! The look, the added utility, and the price.
Verified 5/9/18 Rodriguez

Tailored Living Team, Thank you for the professional & prompt services & sales you delivered to us. Our closet is now a display of excellent craftsmanship. A product that we will enjoy for many years to come.
Verified 4/2/18 (Helotes, TX)

The process was very informative to us. We worked on design to get a final product with lots of good communication. Installation team & process were exceptional. Thank you!
Verified 3/1/18 Dennis & Melba

Highly recommend all products! Great Quality!
Verified 2/26/18 Scott

Great service--competent installers.
Verified 2/13/18 Glenn

Dolly was extremely professional, personable, and knowledgeable about the products and color options. Her install team was great. Would highly recommend her.
Verified 2/2/18 Marian

Amazing customer service from estimate to finished installation!
Verified 1/30/18 L.

Excellent use of space, quality, and professional craftsmanship! Very excited about this project. Thank you!
Verified 1/28/18 Saundra

Dolly, you're the Best! We are so glad we went with Tailored Living.
Verified 1/27/18 Scott & Lisa

Dolly, you and your team (Brian & Phillip) are the best. Thanks again.
Verified 1/9/18 Mike

From the moment I met Dolly Holmes at the Home and Garden Show in 2016, I knew when our new home was going to be built, that I wanted to see her ideas for getting the most out of our closets and pantry (the linen closet was an after thought). I met with her approx. 2 months before our new home was completed. She came out and asked questions about my needs and measured the closets/pantry/space to put linen closet. Whe took the information and created 3D designs for each project. I was very impressed with what she came up with. She provided me with unique designs to make my closet more functional. I will let her tell you her designs - she has pictures of them. I get a lot of compliments on the design and workmanship. Gregg & Phillip were the best installers too. They are very organized and work so well as a team. No complaints! I have had other closets such as California Closets and one other closet company, and I would use Tailored Living over either of the other 2 I used any day. You cannot go wrong with Dolly and her team. They are very customer service orientated and do a FANTASTIC JOB.
Verified 10/30/17 Callie (Fair Oaks Ranch, Tx)

Very good transaction. Well done.
Verified 10/24/17 Timothy

We are very happy with Dolly and the product! I have mentioned Tailored Living at social gatherings.
Verified 10/21/17 Kelly

Excellent Customer service on behalf of Dolly and her team from San Antonio!!!!
Verified 9/20/17 Miguel (Laredo, TX)

Ms. Holmes was incredible - she was punctual, patient, accommodating, and understanding. This was the best planned & executed construction/remodel I 've ever been involved with. Ms. Holmes is the absolute best! My family looks forward to working with Ms. Holmes on future projects.
Verified 9/13/17 Bruce

Our entire process was simple and straightforward. The entire team was a pleasure to work with!
Verified 9/12/17 Amy & Trey (Boerne, TX)

Excellent work..attention to details!
Verified 9/11/17 Dean

Both installers, were very polite, worked hard, and did a great job. They cleaned everything in the work area and left it in excellent condition.
Verified 8/21/17 Sonio & John (San Antonio, TX)

The design turned out great. The installers were punctual and professional. Overall, love the closets. Forgot two minor pieces, but were good about correcting error.
Verified 8/14/17 Kevin &

Dolly was so helpful in assisting my husband in choosing the color flake. The installation guys were really wonderful. So personable and efficient. And did an amazing job. We love it!!
Verified 8/3/17 Alicia & Ken

Excellent and enthusiastic service, Dolly! Many thanks!
Verified 7/30/17 Jim & Diane (San Antonio, TX)

Dolly is a talented professional and it was a joy to work with her. Have already recommended you!
Verified 7/17/17 Kathleen & Ralph (San Antonio, TX)

All involved were very nice to work with!
Verified 7/6/17 Mark & Kris

I love my new garage! Thank you!
Verified 6/25/17 Karen & Tom (San Antonio, TX)

I would like to thank you for a great product at a reasonable price. Installers were great and very detail oriented.
Verified 6/2/17 Rick (Seguin, TX)

Dolly was wonderful to work with! A true professional and willing to go beyond "normal business practices" to help us achieve our goal! "The boys" who installed are AMAZING and we can't say enough good things about them. They were friendly, helpful, and considerate of our home. Thank you!
Verified 4/4/17

Excellent Customer service on behalf of Dolly and her team from San Antonio!!!!
Verified 3/30/17 Miguel (Laredo, TX)

Are you a customer of Tailored Living of San Antonio?
Write Your Own Review