100%

of recent customers
recommend this business
Sunset Spas of Las Vegas

9350 W Tropicana Ave
Las Vegas, NV 89147
Phone: (702) 251-9494

Las Vegas, NV
Sunset Spas is Arizona's #1 customer's choice and source for MAAX Spas, barbecues, and custom spa surrounds. We have three valley locations to serve you in Chandler, Glendale & Scottsdale. Let us help you custom design your hot tub to suit your needs and save 30-60% off retail by buying factory direct. MAAX Spas has become a quality leading hot tub manufacturer with over 45 years' experience and are manufactured locally in Chandler, Arizona.

At Sunset Spas, we're about treating our clientele with a unique level of customer service. One-on-one designer assistance, creative design concepts, and the highest quality hot tubs in the Phoenix metropolitan area. Discover how easy it is to buy a spa and let us take care of the details. Our services include initial spa setup, used hot tub removal, and spa chemicals and spa care education.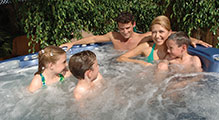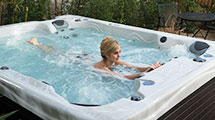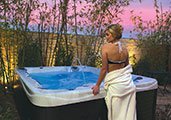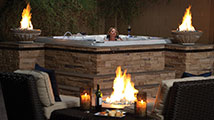 Business Profile of Sunset Spas of Las Vegas
Office Type:
Service & Sales
Hours:
• Mon - Sat 10 AM - 6 PM
• Sun 11 AM - 4 PM
Manager:
Joe Krebs
History:
Established in 2017
Inventory:
• Hot Tubs
• Swim Spas
• Spa Accessories
• Spa Chemicals
Languages:
• English
• German
Manufacturers:
• Vita Spa
• American Whirlepool
• Covana Covers
Serving Areas:
• Las Vegas
• Spring Valley
• Paradise
• Henderson
• Greater Las Vegas Area
Customer Reviews
Wonderful spa! Works great, no problems! Service terrific!!
Verified 12/2/17 (LAS VEGAS, NV)

Nicole is great!!!
Verified 12/2/17 David (Las Vegas, NV)

Joe was great, we must have visited the show room 3 times and then hit the home shows Joe told us about. After doing all of our homework we came back and worked with Joe and his staff. They were very professional and answered all of our crazy questions being first time spa owners. We will recommend Joe and the company to all of our neighbors! Michelle and Andy Zaner
Verified 11/20/17 Andrew and Michelle (Las Vegas, NV)

Nicole Buchanan and Don McIver made this purchase very easy. They have exceeded our expectations in customer service, communication and reliability. Nicole set up our delivery and listened to all our questions and fulfilled her promises. We will definitely recommend Sunset Spas to our neighbors and friends.
Verified 11/18/17 Dick and Melissa (Las Vegas, NV)

Great news, new products!!
Verified 11/15/17 (Las Vegas, NV)

Best customer service ever!
Verified 11/15/17 Judy (Las Vegas, NV)

Are you a customer of Sunset Spas of Las Vegas?
Write Your Own Review