100%

of recent customers
recommend this business
Sunrise Spas

2270 S Airport Blvd, Ste 4
Chandler, AZ 85286
Phone: (480) 899-7727

Chandler, AZ
At Sunrise Spas, we're about treating our clientele with a unique level of customer service. We have a huge selection of used hot tubs and factory seconds to meet every budget and backyard size! Our used hot tubs go through a 12-point inspection so they are in tip-top shape for years to come! Call us at (480) 899-7727 or visit our store in Chandler, AZ to see our inventory! Discover how easy it is to buy a spa and let us take care of the details.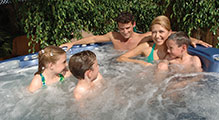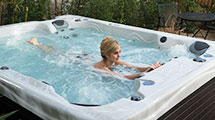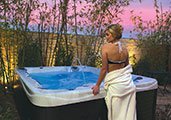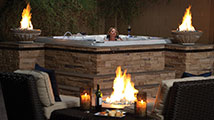 Business Profile of Sunrise Spas - Chandler, AZ
Office Type:
Sales
Hours:
• Mon - Sat 10 AM - 6 PM
• Sun 11 AM - 4 PM
Owner:
David & Nicole Rempfer
History:
Established in 2017
Inventory:
• Used Hot Tubs
• Factory Seconds
Serving Areas:
• Glendale
• Scottsdale
• Chandler
• Greater Phoenix
Customer Reviews
Pleasant to talk with. Good service. On time with appt's. A Very Satisfied Customer.
Verified 6/5/18 Edward (Sun Lakes, Az)

Good follow through.
Verified 4/26/18 John (Mesa, Az)

I would definitely refer others to the store. We were there on their opening day. Everyone was very helpful and up front with their products and services. We found what we were looking for.
Verified 12/17/17 Gary

Are you a customer of Sunrise Spas?
Write Your Own Review