100%

of recent customers
recommend this business
Raindrops, Inc.

4001 E Main Street Suite A
Farmington, NM 87402
Phone: 505-327-7425

Farmington, NM
MAAX Spas understand people choose spas for a variety of reasons, from a place to connect and relax with loved ones to healing our minds and bodies. We also understand people want to have choices in the design and features of their new personal home spa. That's why we offer a variety of well known brands to appeal to everyone in the hot tub market.

Come to Raindrops Inc in Farmington, NM to see our huge inventory. You'll be sure to find what you're looking for in our showroom. We also have experienced sales staff on hand to answer your questions and to help you pick out the right product for your needs, and have technicians available for all needed maintenance and repairs. For those interested in purchasing hot tubs and spas, we offer private hot tubs for a wet test.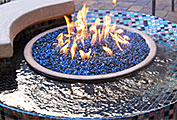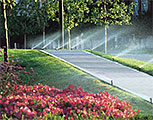 Business Profile of Raindrops, Inc. - Farmington, NM
Hours:
• Mon-Fri 8am-5:30pm
• Sat 8am-4pm
• Sun Closed
History:
Since 1985
Inventory:
• Spas & Hot Tubs
• Swim Spas
• Pools
• Saunas
• Free-Standing Stoves
View All...
Manufacturers:
• American Fireglass
• Aqualine
• Atlantic
• California Cooperage
• Harman
View All...
Customer Reviews
Helpful and knowledgeable
Verified Customer Cassie

Raindrops has always made me feel like a valued customer and has a great selection of repair parts. They are my one stop place for all my pool and hot tub supplies.
Verified 5/14/16 Dave

Are you a customer of Raindrops, Inc.?
Write Your Own Review