100%

of recent customers
recommend this business
HotSpring Spas Of Southern Oregon
3052 Samike Drive
Medford, OR 97501
Phone: 541-779-9411

Medford, OR
HotSpring Spas of Southern Oregon has been serving our community for over 20 years. We take pride in offering the most reliable, efficient and superior quality spas on the market. Our number one priority is providing our customers with the highest level of service and satisfaction.

We invite you to visit our showroom! Our specialists will help you select the spa that's perfect for you and your family. We think you shouldn't feel rushed or pressured into your spa buying decision, so please don't hesitate to ask us a lot of questions; our staff is experienced, knowledgeable and happy to answer any questions you may have. We can also help you select from a variety of spa settings, coverings and gazebos to add to your backyard setting.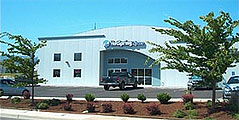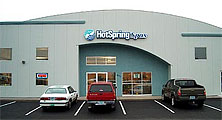 Customer Reviews
Hot Spring Spas of Southern Oregon is great.
Verified 4/8/17 Rachel

The staff at Hot Spring Spas of Southern Oregon were great.
Verified 2/2/17 Kelsey

My husband and I were looking into buying a hot tub and had heard about Hot Springs from our neighbor. After visiting the showroom they didn't have the exact color and model we wanted so they special ordered it for us. It came in quickly and they delivered it for us and made the entire process so easy.
Verified 1/30/13

Are you a customer of HotSpring Spas Of Southern Oregon?
Write Your Own Review