97%

of recent customers
recommend this business
Hot Spring Spas of Sioux Falls

3605 W 57th St
Sioux Falls, SD 57106
Phone: (605) 361-3323

Sioux Falls, SD
Your home should be a retreat, and Hot Spring Spas Of Sioux Falls can help you create your own backyard vacation with America's #1 hot tub brand. You can enjoy a soothing hot tub massage every day, and relax knowing that Hot Spring Spas are energy efficient, easy to own, and designed to handle South Dakota's climate.

We also offer great deals on used spas, a full selection of stylish outdoor spa covers, and a service department prepared to handle any kind of maintenance or repair needs. Stop by our showroom to see everything we have to offer, and experience the luxury of Hot Spring Spas for yourself!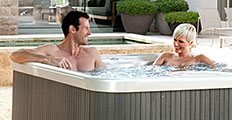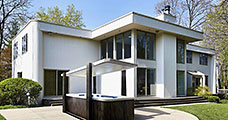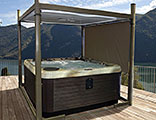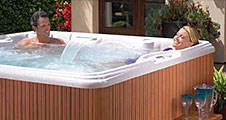 Customer Reviews
Great service. My 3 purchase their. Will keep going back
Verified 4/2/18 Bob (Sioux Falls, SD)

Rebecca & Kevin are great people to deal with. They treat you as a friend & number one customer every time you stop. Would highly recommend Rebecca & Kevin to anyone looking for a great hot tub.
Verified 3/6/18 Ron & Bretta (Madison, SD)

Good customer service
Verified 3/3/18 Lana (Graettinger, Iowa)

Good customer service, price, & quality. Highly satisfied. Thanks.
Verified 2/25/18 Kim (Bushnell, SD)

Top people! Knowledgeable. Good price. Very glad we checked you out.
Verified 2/21/18 Greg and Elizabeth (Sioux Falls, SD)

Kyle and Kevin were fantastic! When we had an issue filling the hot tub on a weekend, they were both attentive and answered their cell phone to help. Love the hot tub but very impressed with the customer service!!
Verified 2/6/18 April (Sheldon, IA)

We only made our purchase because of the service we received from Kevin.
Verified 12/13/17 Terry and Rachel (Orange City, IA)

Quality product, Helpful people.
Verified 12/11/17 Steve (Fairmont, MN)

Kevin and his team are top notch! They are all very knowledgeable of their products and don't apply any high pressure sales tactics. The best part, loyalty means something to them so I will always keep coming back!
Verified 12/8/17 Jolene (Sioux Falls, SD)

Informative salesmen
Verified 12/6/17 Dean and Ardeth (Edgerton, MN)

Hot Springs was spectacular, helping us find a tub for our unusual indoor space. Their willingness to go an extra mile with a challenging removal is much appreciated.
Verified 12/2/17 Calli (Sioux Falls, SD)

Quality product. A friend referred us to you.
Verified 12/2/17 Sarah (Sioux Falls, SD)

We Love the new hot tub. This is the second one we have bought here. Everybody is great and the tub is Amazing!
Verified 11/20/17 Vince and Sandy (Sioux Falls, SD)

Excellent purchase experience all around and love our new Hot Spring!
Verified 11/17/17 Kevin (Brandon, SD)

We like the spa. Good massage. Thanks for the brownies!
Verified 8/24/17 Myron and Joan Van (Sioux Falls, South Dakota)

Watch and wait for the sales! Thanks for the brownies!
Verified 8/1/17 Sally (Sioux Falls, South Dakota)

Rebecca and the team at Hot Springs of Sioux Falls exceeded our expectations in every way. I would recommend them to anyone I know!
Verified 5/6/17 Bill and Amy (Brookings, South Dakota)

The staff at HotSpring Spa S.F. are awesome. Knowledgeable, courteous, and extremely patient. I now consider them friends.
Verified 4/24/17 Chris (Sioux Falls, South Dakota)

Good Product and a great bunch of people to do business with.
Verified 2/3/17 Dave (Sioux Falls, SD)

Rebecca was awesome. So helpful, excellent follow up. Can't thank her enough.
Verified 1/13/17 Mark (Brandon, South Dakota)

Thanks again! :) We are enjoying our new hot tub!
Verified 1/11/17 Kim or Les (Rock Valley, Iowa)

Chose your product for its durability and reliability.
Verified 12/30/16 Jim and Kim (Viborg, South Dakota)

My father purchased from them and, when I was looking, there was only one place to go. This store, with the people running it, is the best. I highly recommend Hot Spring Spa!
Verified 12/27/16 Donna (Brandon, South Dakota)

Awesome customer service. The spa was delivered and set up flawlessly. There was a problem with the cover and they replaced it with no hassles. When I go into the store to buy supplies, they recognize me and call me by name. I will continue to use this store and recommend this brand to others.
Verified 12/26/16 Teresa (Sioux Falls, SD)

Read your reviews. Lots of good information about HotSpring of Sioux Falls. Kevin and Rebecca were friendly. Rebecca was knowledgeable and not a high pressure sale. Was able to clearly think out what choice to purchase. From the time of Rebecca doing the sale to delivery was just a few days. The setup was like they promised. "They did it ALL." Thank you. Love it!
Verified 12/21/16 Betty (Sioux Falls, South Dakota)

They tried to do their best to satisfy us.
Verified 12/17/16 Jeanine and Wayne (Sioux Falls, South Dakota)

Love it, couldn't be happier.
Verified 12/3/16 Bruce (renner, SD)

I was very pleased with the knowledge of the employees regarding their products and have been very happy with the Hot Spring Hot Tub that I purchased.
Verified 11/28/16 Paul (Sioux Falls, SD)

Salesperson not pushy but knowledgeable.
Verified 11/28/16 Jim and Janene Van (Sioux Center, Iowa)

Great experience!
Verified 11/26/16 Steve (Sioux Falls, SD)

Great experience and a great product!
Verified 11/8/16 Steve and Angie (Sioux Falls, South Dakota)

Are you a customer of Hot Spring Spas of Sioux Falls?
Write Your Own Review