100%

of recent customers
recommend this business
HotSpring Spas - Carson City.
527 Fairview Drive
Carson City, NV 89701
Phone: 775-884-4688

Carson City, NV
Your Spa Store was founded by Tony Grasso, whose dedication to helping customers in the spa industry extends over three decades. Tony and his high-quality team of spa specialists will do whatever it takes to make you happy, and will educate you with all of the facts needed to make a good spa investment that will meet your needs.

Supreme customer service completes the sale, with prompt and professional installation and knowledgable answers to all your future questions. See the difference for yourself by visiting Your Spa Store today, and discover the many health benefits of owning a hot tub!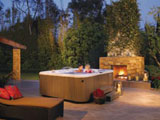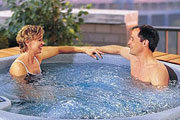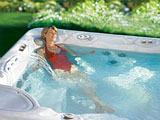 Customer Reviews
Tony Grasso was so helpful to us when we were deciding what spa would best accommodae us. Working with him and his staff (Tom, Eric and Dillon) was a pleasurable experience. We really appreciate Tony and his "old school" values. We ended up buying the Aria and could not be more satisfied with our spa and HotSprings Spas in Carson City.
Verified 10/24/17 JoDee & David (Reno, NV)

Two years ago, the control panel on our 10-year old Vita-Spa was fried by a couple of small frogs seeking warmth from the winter. After several days of temps in the teens, our motor, heater, and pipes froze, ruining our old spa. We contacted Tony, and not only did he give us a good price, he made all the arrangements to have the old tub removed and the new tub installed...no easy task, because the spa is on the upper deck on the back side of our two-story house. This required snow removal in front of the house and a crane to lift the tubs up and over the house. Tony arranged it all! Now, after almost 2 years and the most snow we've seen in years, we couldn't be happier. This is a fantastic spa with powerful jets, incredible massage, and an exceptionable, beautiful finish. As for the cover, it is still in perfect condition. But then, since we live in the mountains with tall pines and snow all winter, I have a "cover" cover, from the cover store, that keeps the sap, pine cones, and weather from damaging it...a great inexpensive investment, suggested by Tony. Service and satisfaction? You bet!
Verified 5/11/17 Barry (South Lake Tahoe, CA)

I purchased my Fantasy hot tub from Hot Springs Spas in Carson City. The entire experience was wonderful. The staff was very professional, courteous and friendly. At no time was I pressured into my purchase. I would recommend Carson City Spas to anyone who is thinking of purchasing a hot tub. Again, Tony and his staff were wonderful. From the time of purchase to delivery to hook up. Thank you Tony and your entire staff for a wonderful experience
Verified 2/10/17 Mick

Very helpful through the process. My hot tub is located on the roof, so they coordinated the crane and electrical for my project. Wonderful job!
Verified 12/1/14 Bob

Are you a customer of HotSpring Spas - Carson City.?
Write Your Own Review