100%

of recent customers
recommend this business
Four Seasons Pools & Spas.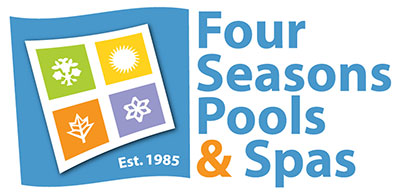 9165 Ridgetop Blvd NW
Silverdale, WA 98383
Phone: (360) 692-6678

Silverdale, WA
Four Seasons Pools & Spas has been serving the area's pool and spa needs since 1984. Our mission is to provide quality products, professional service and a knowledge resource to our community.

We have a dedicated team of experienced staff to assure that each and every hot tub sale and service experience fits our customers unique needs. Four Seasons Pools & Spas is not only committed to creating a welcoming environment for their customers, but also to building lasting relationships that will guarantee overall customer satisfaction.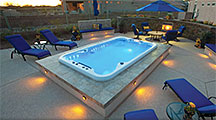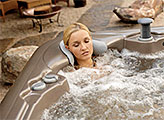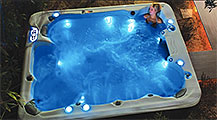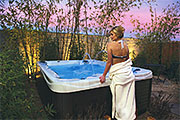 Business Profile of Four Seasons Pools & Spas. - Silverdale, WA
Office Type:
• Service & Sales
• Installation
• Maintenance
Hours:
• Mon-Sat 9:30 AM-6 PM
• Sun Closed (Winter Hours)
Inventory:
• Pools
• Hot Tubs
• Spas
• Swim Spas
• Spa Covers
View All...
Manufacturers:
• American Whirlpool
• GLB
• Waterway
• MAAX
• Leisure Time
View All...
Serving Areas:
• Hansville
• Kingston
• Poulsbo
• Silverdale
• Bainbridge Island
View All...
Customer Reviews
Chuck was very helpful with best location for Spa, install and turn up went great, he reviewed and covered all systems. Up front with costs and best delivery method. His knowledge of spas and brands was outstanding. Always answered my questions in a timely manner.
Verified 5/7/22 Richard (Port Angeles, WA)

Four Seasons Pools & Spas provided me with a very good overall experience. Salesperson was very straightforward, honest , professional and friendly. First thing mentioned was the lead time for spas, so I knew what I was dealing with. I was kept updated while waiting and when it arrived, they sent out several folks to check it out, start it up and teach me how to care for it. Now, I'm throughly enjoying my spa! Again, a very positive experience.
Verified 4/20/22 Felix (Port Ludlow, WA)

I highly recommend Four Seasons pools & Spas in Silverdale, WA. The only problem I had was the long wait for delivery but that was not the fault of the dealer.
Verified 3/14/22 Cliff (Sequim, WA)

Great place to buy your tub from. Staff is very helpful
Verified 2/9/22 Paul (Bainbridge Island, WA)

Our experience with Four Seasons Pools and Spas has been great. Customer service is top notch, personable, knowledgeable and friendly advice when we first came. They took the time to listen and help with the pros and cons of the right model for us, and when we come in with a question after delivery. Appreciate that they are family owned and American made, it made the 9 month wait for our hot tub, due to COVID delays, worth the wait. Highly recommend doing business with Four Seasons Pools and Spas in Silverdale.
Verified 1/8/22 Micah & Heidi (Port Ludlow, WA)

Very friendly, knowledgeable and professional. Quality products and excellent customer service!
Verified 12/16/21 Robert (Port Townsend, WA)

It's a very nice spa and everyone was helpful- even the set up crew and tech employee. Thanks!
Verified 12/13/21 Paul & Kay (Bremerton, WA)

Chuck delivered on everything he said they were going to do. Very good customer service. A pleasure to do business with.
Verified 11/12/21 Ralph & Myrna (Poulsbo, WA)

Always there when I have a maintenance question. Super friendly. Great personal customer service.
Verified 11/1/21 Glen & Debra (Port Townsend, WA)

Everyone has been very helpful. There were some concerns about the performance of our spa which have been addressed. I feel like there may be a little communication problem between the manufacturer and the seller since the operation if my spa isn't exactly the same as was explained to me.
Verified 10/3/21 Ellen (Bremerton, WA)

Showroom staff was friendly and knowledgeable, taking time to answer all my questions as a first time buyer. They delivered the tub on schedule and were quick to return for set up once the electricity was connected. The staff has been helpful since delivery whenever I call with a question.
Verified 2/24/21 Scott (Sequim, WA)

Nancy, Chuck, and Chris run an exceptional business. Chuck and Nancy came to our house to inspect where we wanted to put the spa and gave us excellent advice and helped us with the buying process. Chris has assisted when questions arose and the spa was delivered by an exceptional crew. We are very happy.
Verified 2/24/21 Vern & Judy (Port Orchard, WA)

Nancy and Chuck are very responsive and genuinely concerned about my satisfaction.
Verified 11/16/20 Bob & (Poulsbo, WA)

Nancy and Chuck were great throughout the purchasing, delivery, and follow-up.
Verified 11/12/20 Doug & Ginger (Port Angeles, WA)

What a great experience, thanks to Chuck and Nancy! Quality product and good customer service. Thanks!
Verified 11/12/20 Rick & Denise (Poulsbo, WA)

We have done business with Nancy and Chuck in the past. They kept use informed of delivery and set up. Would recommend Four Season again. Happy Hot Tubs. Thank you The Rapp's
Verified 10/20/20 Wallace & Diana (Kingston, WA)

I have known four seasons pools/spa's and chuck for a long time... most recent hot tub was the third one I have purchased form four seasons over the years...personally would not even consider such a purchase from anyone else. They always have been right on time and through. installations have easy and quick no problems....I have referred them to my customers over the years ,I built homes in the area for many years... always without any problems....has been great too deal with Four seasons pool's & spa's
Verified 10/18/20 Chuck (Bainbridge Island, WA)

I would recommend 4 seasons. I love my hot tub.
Verified 10/17/20 Kim & John (Bremerton, WA)

Great staff to work with. Even during the "stay at home" period, Chuck was always available by phone and helped us with fine-tuning our spa performance. We highly recommend Four Seasons.
Verified 4/18/20 Debra (Hansville, WA)

Friendly knowledgeable staff who guided rather than pressured our decisions. Good value and service.
Verified 4/2/20 Ronn (Kingston, WA)

Good available service
Verified 3/30/20 Steve (Seabeck, WA)

Good price and appearance. Knowledgeable service.
Verified 3/27/20 Gary & Betty Fulwiler / (Grapeview, WA)

Chuck was very knowledgeable and easy to work with! great service!
Verified 3/25/20 Bill (Poulsbo, WA)

Chuck and his crew were great in all respects! We would highly recommend his store, the crew, and the experience. Wally Newberry
Verified 3/18/20 Wally (Kingston, WA)

Chuck provided excellent customer service. Would definitely recommend to everyone.
Verified 11/8/19 Jan (Seattle, WA)

Everything went well. Excellent service. Very happy with company. Thank you!
Verified 11/8/19 David & Dianna (Sequim, WA)

Great service and repair on our old spa led to our choice to buy here. Thanks!
Verified 10/31/19 Joe

They were very accommodating of providing a electrician to hook up the spa, coordinated the timing and setting up of the hot tub. Made the process very smooth.
Verified 8/22/19 Lorie (BELFAIR, )

Great all the way round. Chuck knows his hot tubs and we feel very fortunate to have purchased a tub from our local Four Season Pools and Spas!
Verified 7/28/19 Jim Pond & Sharon (Poulsbo, WA)

Very satisfied with the process and product. Staff are very knowledgeable, supportive, on time, and provided follow up.
Verified 7/25/19 David & Doreen (Seabeck, WA)

I've known Chuck at Four Seasons for a long time. He and his wife run a tight ship and are great to do business with.
Verified 6/27/19 Brady (Poulsbo, WA)

Couldn't be more happy with the staff and service we received at Four Seasons Pools and Spas in Silverdale Wa. They did an excellent job delivering and setting up the spa. Really appreciated the pre-site visit as well. Their staff spent a lot of time with us explaining all the different spa functions once the spa was up and running. I would highly recommend purchasing a spa from them if you are considering one in you future.
Verified 6/21/19 Stephen & Beth (Bainbridge Island, WA)

We have been using Chuck and the Four Seasons folks since 1989 !!! The Best without any question. You won't be disappointed with any aspect of their business.
Verified 1/27/19 David J (Bremerton, WA)

These folks are great! They suggested the Whirlpool 271 Hot Tub and what a wonderful tub. The workmanship is very good and we could not be happier. Chuck, Nancy, and Josh provided great service. They did an amazing job on removing the old hot tub and installing the American Whirlpool tub. Glad they are close by in Silverdale for chemicals and supplies.
Verified 1/23/19 H (Bainbridge Island, WA)

Purchase - great. Delivery - set up delayed over a week. Installation - great.
Verified 1/8/19 Sean & Kim (Seabeck, WA)

VERY happy customer here. New hot tub installed & up and running, Old one hauled away. work area cleaned up. Came w/ chemicals & two covers. Very in depth hands on instructions.
Verified 11/19/18 Joe (Indianola, WA)

The employees are always courteous and polite and they are very consistent with scheduling. The pool has always looked just great, even in the winter season! Chuck is also helpful with references in any other of your swimming pool/hot tub needs, as well. We are very pleased. Thanks guys :)
Verified 11/8/18 Janet (Indianola, WA)

Extremely knowledgeable, Chuck, Nancy and the team are great. Fair prices, excellent service and local. Been around for over 20 years and all service is in house. Pool and Tub local superstore
Verified 10/19/18 Rob

Very nice experience! Made my husband and I feel like we were family.
Verified 6/5/18 Sandra

I just got my old hot tub removed by these guys. Such great service. They called back immediately. They came out promptly when they said they would: 8:30 am. They were skilled. Rick cut up the hot tub to remove it. AND they cleaned up the mess. I just can't say enough. Since they did it faster than expected, they even charged less than the estimate. Now that was really unexpected. I recommend them because I would hire them again. You just don't see customer service like this anymore!!
Verified 12/13/17 Dale (Renton, WA)

Always helpful and ready to share valuable advice for your pool or spa!
Verified 7/29/17 Will

This team is always friendly and attentive. The crew that performed my maintenance did a fine job with excellent service! Thank you
Verified 5/7/17 Gareth

Very satisfied customer here! The price was fair (and after price shopping, the best value), and the service can't be beat. Buying a hot tub was a no hassle affair... they removed the old one, installed the new one when we were ready, gave us a starter chemical kit and made sure we're were good to go. Thank you for the good buying experience! :)
Verified 4/22/17 Melissa (Poulsbo, WA)

Are you a customer of Four Seasons Pools & Spas.?
Write Your Own Review