100%

of recent customers
recommend this business
Explore USA RV Canton 05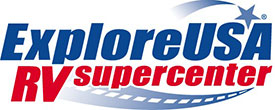 22719 IH 20
Wills Point, TX 75619
Phone: 903-865-1130

Wills Point, TX
Explore USA RV Supercenter offers a premier RV experience as a one-stop shop for all your RV needs. If you're considering purchasing a new RV, our inventory includes a wide selection of new and used models, as well as frequent specials offering discounted prices.

Our service center, staffed with highly experienced technicians, provides full service assistance for RVs and other towables, and can conduct any necessary maintenance or repairs.

We serve our customers with an honest approach to sales and timely service & support. Our goal is for you to enjoy your travel and build family memories that will last a lifetime!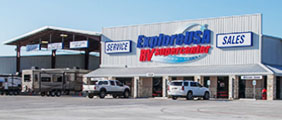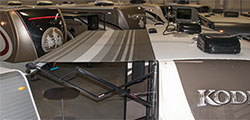 Business Profile of Explore USA RV Canton 05 - Wills Point, TX
Office Type:
Service & Sales
Hours:
• Mon-Fri 9AM-7PM
• Sat 9AM-6PM
• Sun 11AM-4PM
Service:
• Mon-Fri 8AM-5PM
• Closed 12-1PM for Lunch
• Sat-Sun Closed
Inventory:
• RVs
• Travel trailers
• Fifth wheels
• Toy haulers
Languages:
• English
• Spanish
Manufacturers:
• Heartland
• Palomino
• CrossRoads
• Dutchmen
• Redwood
• VanLeigh
Serving Areas:
• Canton
• Wills Point
• Cedar Grove
• Edgewood
• Myrtle Springs
• Wentworth
Customer Reviews
9/8/17: I really enjoyed the sales Tim provided and found it a pleasure to work with Explore USA. I am on the other hand having worry issues about a warranty issue that I HOPE the service is handling on my unit. I owned a Paint and Body shop as well as working for Ford Dealer for 27 years and I ALWAYS stressed to my service department manager that QSC was VERY important contact with updates to our customers. I reported an issue with my unit to your service, sent the required items requested, waited and after a week called your service back and they requested some more photo items, then the next day received email from your service they received and would file and after one week still no update. I had planed on calling again next week then received this email. I would REALLY like to know the status. I understand that in the service business it can all at once pile up. I am not upset and it is not a major issue, my concern is if and when I have an issue is this how it would be handled. Well said enough if you get the chance could you check with your service on my issue. I will be awaiting your response. Thanks, Richard Mabry<>< 903.262.8280
Verified 9/8/17 RICHARD (TYLER, TX)

Great to do business with! Tracy and Stephen great at what they do!
Verified 8/3/17 BARRETT (CLARKSVILLE, TX)

Are you a customer of Explore USA RV Canton 05?
Write Your Own Review