100%

of recent customers
recommend this business
Deterding's Grand Island

1004 N. Diers Ave. Ste. 110
Grand Island, NE 68803
Phone: 308-384-3548

See our other locations:
Grand Island, NE
For over 40 years Deterdings has been committed to offering customers distinctive merchandise at all price ranges to match any budget. We have high quality products that are not offered in the discount "one size fits all" mentality. We also have the professionally trained consultants to help customers make the right choices, matching each individual need with the product offerings available. When you choose Deterdings you can also be assured of the availability of our professional service and installation of all our products.

Our goal is to have satisfied customers who have the opportunity to enjoy their homes and backyards with the selections they have made. Let Deterdings help you to express your unique personality and create a fun and comfortable "oasis" for your "one of a kind" home.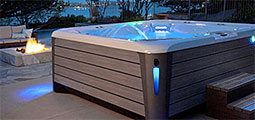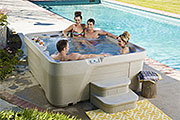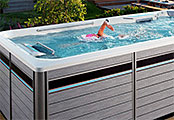 Business Profile of Deterding's Grand Island
Office Type:
• Service & Sales
• Delivery & Installation
Hours:
• Mon-Fri 9am–530pm
• Sat 9am–4pm
• Sun Closed
Inventory:
• New & Used Hot Tubs
• Swim Spas
• Pools
• Saunas
• Fireplaces
• Patio Furniture
View All...
Manufacturers:
• Big Green Egg
• Covana
• Dimplex
• Endless Pools
• EverFresh
• Finnleo
View All...
Serving Areas:
• Kearney
• Grand Island
• Mason City
• Willow Island
• Cambridge
• Franklin
• Fairfield
Customer Reviews
Checked you out because other customers were very satisfied with your service. Also you have hearthstone wood-burning stoves.
Verified 4/26/19 Art & Karen (Amherst, Ne)

Deterdings did a fantastic job and we love our new hot tub!
Verified 3/29/19 Troy (Hastings, NE)

Very personable people, convenient, affordable.
Verified 3/12/19 Bob

Good service.
Verified 3/12/19 Bruce

Quality product. Liked business appearance.
Verified 3/11/19 John

Helpful salesman and nice showroom
Verified 3/1/19 Larry T.

I bought the new Beam from Dusty and Ricky at Deterdings!! It's an amazing hot tub!! Very relaxing and the sound system is awesome!! The owner Doug and his staff were great with helping me get everything set up and ready! Highly recommend their products!!
Verified 10/15/18 Kyle

We had a great experience working with Dusty and Ricky on the sale end and installation of our new hot tub. They were very courteous and professional though the whole process and we look forward to having their support in the future.
Verified 9/28/18 Todd

Great place with great service!
Verified 8/23/18 Sara

I just bought a hot tub from Dusty, He does a great job on explaining on how everything works and if you have questions, everything is answered quickly! I also bought a big green egg grill about 5 years ago from Dusty, best grill on the market. Thanks Dusty and Deterdings!
Verified 8/22/18 Bob

Deterdings of Grand Island, is absolutely amazing. I would recommend them to anyone. Extremely friendly, and so knowledgeable. We have been getting our pool needs from them for years. Makes owning a pool stress-free. We recently purchased a Hot Tub and couldn't be happier with the service and product :) I HIGHLY recommend doing business at Deterdings. They will NOT disappoint you! Thank you!
Verified 7/8/18 Georgeann

Have been using these guys for about 3 years now. They are always very friendly and helpful with any questions we have when getting chemicals and supplies...40 mile drive for us. Now they've made it even simpler...we text a pic of our test strip and they tell us what to add...simple and done!! Thanks guys!!
Verified 6/27/18 Brad

Thanks!
Verified 7/17/06 Sharon and Ben (Lexington, NE)

Very knowledgeable and helpful about water quality/chemicals
Verified 7/17/06 Kirk & Hilary (Kearney, NE)

Are you a customer of Deterding's Grand Island?
Write Your Own Review