100%

of recent customers
recommend this business
Bob's Intowne Spas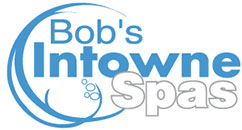 80 West 11th Avenue
York, PA 17404
Phone: (717) 845-6622

See our other locations:
York, PA
Bob's Intowne Spas of south Central PA started in 1988. Our main goal is to provide the largest and best selection of multiple hot tub manufacturers in South Central PA to fit anyone's size or budget. We now boast over 17,000 hot tub and swim spa customers and provide our own in-house service personnel all year long.

We do one thing and one thing only, and that's sell Hot Tubs. Not Pools. Not Pool Tables. Not Grills or Patio Furniture. Just Hot Tubs... and Now Swim Spas and Aquatic Exercise Units.

Bob's Intowne Spas is your true "Spa Professionals."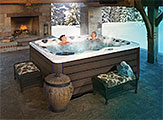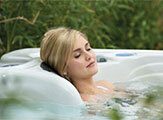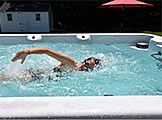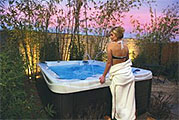 Business Profile of Bob's Intowne Spas - York, PA
Office Type:
• Service & Sales
• Installation
• Maintenance
Hours:
• Mon-Wed 10AM-6PM
• Thur-Fri 10AM-8PM
• Sat 10AM-6PM
• Sun 12PM-6PM
Inventory:
• Hot Tubs
• Spas
• Swim Spas
• Certified Used Spas
• Spa Supplies
• Accessories
Manufacturers:
• American Whirlpool
• Master Spas
• MAAX Spas
• Vita Spa
• W2X Water to the Extreme
Service Areas:
• Maryland
• Pennsylvania
• Mid Atlantic region
Customer Reviews
The delivery team was amazing. They removed our old hot tub and installed the new one. The team was professional, experienced, knowledgeable and extremely strong! They were so careful not to damage anything in our house/property.The addition of some well-needed humor, made the experience a most positive one. Thank you, Darby and crew!!!!
Verified Customer Deb (YORK, Pennsylvania)

I had an aging hot tub that needed to be replaced. Purchased a brand new one and it was a no hassle process. Installation was a breeze! Highly would recommend.
Verified 4/23/20 Jeff H (Felton, PA)

While researching the upcoming drain-and-clean of our Vita Spa, I could not believe that I never left a review for this wonderful crew at Bob's!! My sales experience with Tom was second to none. I make it a point to be sure it's him I see in Mechanicsburg for anything I need. His patience with my questions is so appreciated! And long-overdue thanks to the team of Darby, Derek and Tim. Enjoyed hilarious exchanges with them while the setup took place. They were grateful that I wasn't disposing of a spa up our massive hill! Thanks to all at Bob's...and folks, buy one. You will use it always and you WON'T find a better spa-shopping experience!
Verified 3/31/20 Scott (Marysville, PA)

Mike the salesman was easy to deal with. Very informative & not pushy. Delivery crew were great. They had it set up in no time. I asked that the spa be delivered in 2 days & they did everything they could to make it happen. Very pleased with the whole experience .
Verified 1/31/20 Garry (Hanover, Pa)

Mike the salesman was easy to deal with. Very informative & not pushy. Delivery crew were great. They had it set up in no time. I asked that the spa be delivered in 2 days & they did everything they could to make it happen. Very pleased with the whole experience .
Verified 1/31/20 Garry (Hanover, Pa)

I love my vita spa. Bobs Intowne spas was excellent . The sales person was excellent showing us the different options based upon our needs. They delivered when they said they would. They called before arriving to let us know they were on there way. The delivery was excellent. They removed my old tub and installed the new in record time. They we're knowledgeable about the spa and showed me how to operate everything. The delivery team was also very courteous and nice. I would buy from bobs again because they have a customer for life.
Verified 1/12/20 Brian (Red Lion, Pa)

Bobs Intowne spas was great! Jessie was so incredibly helpful while purchasing and answered all our crazy questions since we are first time hottub owners. The guys ( Darby, Derek, Darrien, and Korey) did an awesome job with the install and explained everything on the care and maintance of the tub. Thanks so much guys.... definitly recommend!
Verified 11/11/19 Amanda (Manchester, MD)

Chris was helpful in explaining the different spas and features. The delivery crew, Darby,Darrien,Dereck and Korey were very courteous and went over the start-up and answered our questions.
Verified 10/10/19 Keith (Camp Hill, Pa)

Our experience was great. Mike answered all of our questions and didn't try to up sell us. The delivery crew was awesome. Darby, Darrien, Korey and Derek did a great job setting up my hot tub.
Verified 10/10/19 David (Dillsburg, Pa)

Amazing experience! Tom was great. He reviewed the features of several spa models on our first visit. His follow-up has been excellent! The delivery team, Darby, Darrien, Derek and Corey were also exceptional! We highly recommend Bob's Intown Spas!!
Verified 10/3/19 Linda (Fairfield, PA)

The delivery team Darby, Darrien, Derek and Korey were wonderful and friendly. Our sales person was great.
Verified 9/18/19 Irving (York, PA)

Went to the store to just browse but ended up getting the Vita Spa and we love it. Thanks Bobs Intowne Spas!
Verified 9/15/19 Kevin (Abbottstown, Pa)

Tom was extremely knowledgeable and friendly. Darby, Darrien, Derek, and Korey were very courteous and helpful in the delivery and set-up.
Verified 9/12/19 JULIE (LEWISBERRY, PA)

great experience doing business with the company mike was a pleasure to work with, my delivery team ( Darby, Derek & Korey ) were great to deal with & very professional Thanks so much guys
Verified 9/4/19 bob (ephrata, pa)

We are delighted with our swim spa! While it is very large, it has created exercise opportunities for us we only dreamed about. We are so glad that we chose the model with the separate heated spa. It is delightful after a long day. And, a shout out to Darby, Darrien, Derek, and Kory who made the delivery process very easy.
Verified 8/16/19 Robin (Harrisburg, PA)

My delivery on Friday, 9 August 2019 with Darby, Derek, Korey, and Darrien was fantastic. The each crew member was very professional, knowledgeable on moving the spa's in and out without incident, and most of very kind to me. They arrive on time and was ready for Darling and Daughters water truck when it arrive. This was my second go around with one of Bob's Intowne Spas and very pleased with all three services (Sales, Services, and Delivery). Chris in Services and Justin in Delivery interacted with me before delivery to ensure the deck area was ready for the new spa.
Verified 8/10/19 Lisa (Fairfield, PA)

The delivery crew (Darby, Derek, Darrien, Korey) were very knowledgeable about set up of the spa. They were very helpful, It went very smoothly.
Verified 7/21/19 Edward Washington (York, Pa)

Everything was great! From the price, to Mike our sales guy, to our delivery crew, Darby, Darren, Derek, and Korey. Will definitely be back!
Verified 6/25/19 Elizabeth (East Berlin, PA)

We are really enjoying our spa. It took a while for delivery and it came with the wrong cover, but Bob's made it right. Delivery was excellent. Impressed with the crew!
Verified 6/13/19 Michael (Mercersburg, Pennsylvania)

Excellent service from start to finish. Justin came to my home on his day off to go over some options, and to do a site survey. He sold me a spa based on my needs and finances, while other dealers we went to were trying to put us in what they had in stock. We had to order because of the color, but he kept me notified weekly of the process. Come delivery day, Darby, Derek, and Korey could not have been any more professional. They were careful not only in protecting the tub from damage, but also the deck and gate. They were friendly and courteous, and moved it a few times to make sure it was exactly where I wanted it. Can't say enough about the entire staff and crew. As a manager of a service retailer myself, I constantly strive for an excellent buying experience. These guys nailed it start to finish. Great Job!!!!!
Verified 3/15/19 Neil

Tom was a knowledgeable salesman to work with.Darby,Derek, Don,and Korey did a great job of installing the tub and getting us started. A good experience all around.
Verified 2/21/19 Dan (Carlisle, )

Looking for options in hot tubs, I attended a "Bobs" weekend spa expo in Carlisle. Sales folks were great, they took the time to explain the difference in spas, how the controls work, and just overall ownership and benefits of hydro therapy. The experience (No high pressure shenanigans) was fantastic, as you can actually see some of the spas operating. I would recommend to future spa owners and I would buy again from Bobs. I received a call the next day for delivery options, set the date, received a call on delivery day when Darby, Derrick, Don, and Korey were about an hour away (Great courtesy). DDDK arrived, introduced themselves and got right down to business of getting my new spa up and running, while providing a tutorial on its operation and maintenance.
Verified 2/18/19 Joseph (McSherrystown, Pa)

Stephen was extremely helpful, knowledgeable and did not pressure us. He provided us with all the information we needed to make a good decision on our spa purchase. Professionalism, transparency and superior customer service! Thank you Stephen!When delivery was scheduled-Justin was very helpful. Delivery by Darby, Derrick & Tim couldn't have been better. They were professional, navigated our difficult property without any problem, had a great sense of humor, worked hard and fast, provided excellent direction on how to use the spa. We couldn't be happier with our spa, and those guys are top notch! We will definitely recommend Bob's to others because of your team!
Verified 1/5/19 Cheryl (Halifax, Pennsylvania)

It took us some time to make the final purchase but the whole time Mike the salesman was there for us. Sales team was very knowledgeable and helpful. The showroom provided a good amount of spa options for us. Our delivery date was set when purchases but a day later they called and asked if we wanted delivery earlier due to a cancellation, which was a nice follow up. The delivery crew called in advance to let us know when they would be arriving. They arrived on time as expected. It was raining but they were very friendly and happy to make the delivery. The team did a great job offloading, placing and setting up our spa. The overview discussion of the spa, chemicals and how it works was very helpful. They also did a great job completely cleaning the spa inside and out before filling it up. Cleaned up everything and left me feeling confident on our purchase. Thank you all for making our fist spa purchase a great experience!
Verified 12/19/18 Michael (Hanover, PA)

Darby,Derek,Tim did a great job in very bad conditions
Verified 12/11/18 Charlie (Carlisle, Pa)

Both Mike, the salesman and the delivery men, Darby, Derek and Tim were excellent to deal with, were honest and helpful. I highly recommend. Also, delivered on time and as agreed.
Verified 12/8/18 JACK (Jackson Township, Pennsylvania)

This is our second purchase from Bob's and we couldn't be happier. From Tom in sales to Darby, Derrick and Tim on delivery- great experience. Thanks for all you do to help us relax! Jim and Kelly
Verified 12/7/18 Kelly

I walk into the showroom in sloppy work cloths and was greeted like a human . Stephen certainly didn't judge us based on appearance like so many other companies do . I told him my concerns and my ideas and he sold us on a very nice unit . Day of delivery what a morning . Derrick, Darby and Tim were faced with pouring rain, a very tough placement and so many variables you couldn't imagine . These guys came in , smiling and just made the job effortless and fast. We were placed, filled and chemicals in place within an hour of there arrival. We were amazed. These guys by far made this process enjoyable and painless. I couldn't believe the "rundown" of chemicals and dos and donts in terms I understood . Delivery crew makes the business . Thanks guys!!
Verified 11/26/18 April (Harrisburg, Pa)

Great experience start to finish. I was especially impressed with the install crew, Darby, Derek & Tim were very professional and courteous. I would highly recommend Bob's to anyone looking for a quality spa. Thank you!
Verified 11/4/18 Brian

Very impressed with delivery and setup. Thanks, Darby, Derrick and Tim!!
Verified 10/29/18 Steve (Gettysburg, PA)

Delivery Team did an excellent job of navigating some obstacles. They were frustrated, but managed to stay positive and comical. Enjoyed them(and now the Hot Tub) very much.
Verified 10/14/18 Andrew (Spring Grove, Pa)

Stephen gave me a good deal on a small 2 person Amour Vita Spa. He remembered me from a year earlier, was extremely professional and knew what he was talking about. This is my 3rd spa. My most recent lasted 14 years indoors and this one is made by the same company. Derek, Tim & Darby delivered it down a hill through my yard and into my house in the rain. Surprisingly they did not ruin the yard and did not make a mess. It was in and set up without any trouble. These guys are strong and know what they are doing. The spa itself needed a little work so that it would not spray out over but I figured it out and am happy with it. If it was just 2 inches deeper it would have been made perfectly and would have still fit through the door. I rigged up a splash guard and put some linoleum around the back and one side. In 14 years I will go back for another. I also recommend getting the 10 extra air jets for $450. They are worth it and make the tub much more powerful.
Verified 10/13/18 John (New Cumberand, Pa)

This unit replaced a Hot Springs Spa bought 18 years ago from this location. I did shop around at other dealers but came back to Bob's. Justin was over the top with his customer service. If I was to buy another, Justin would be my go-to. If you are in the market to shop or buy, don't miss Bob's York store.
Verified 10/10/18 James (YORK, Pennsylvania)

Stephen was my salesman and he was very available to answer any questions and get the purchase process completed. The delivery men, Derrick, Darby and Tim were so nice and informative. I appreciated all their help so much!
Verified 10/9/18 Audrey (Harrisburg, PA)

Just wanted to thank the three men that delivered our hot tub, they were courteous and professional when they deliver our hot tub, thanks again!
Verified 9/26/18 Dennis & Jeany (Lebanon, PA)

Had a great experience with my purchase. I am a first time spa owner and had a lot of questions. Every time I called they were very patient and answered everything. Barry and the delivery team were wonderful. They are masters at driving the trailer into tight spaces and getting the spa were it needs to be. Had a great time speaking with them during the installation. Very happy with everything!
Verified 7/20/18 Nick (Harrisburg, PA)

This experience with the purchase and installation of our new hot tub has been so much more than what we expected or anticipated. Quality employees and product
Verified 7/12/18 Steven (Newville, Pa)

My whole experience at Bob's Intown Spas was satisfaction. From the salesperson, to the great price to Barry and his team who installed the Spa in record time. The whole experience was made easy.
Verified 7/2/18 Timothy (Elizabethville, PA)

Very Impressive. Arrived before scheduled time. Very Informative. Knowledgeable and Helpful. So glad we choose Bobs.
Verified 6/2/18 LAWRENCE WALLACE (Mount Joy, Pa)

Have bought TWO H2X SwimSpas from Bob's – a 15'& 12', most recently the 12'. This was a complicated order, as it was while my new house was being built, had to be incorporated into a deck, and yard was still mud (late winter) when delivery planned! Bob's staff worked hard to deal with the complexity, and made numerous special arrangements to install and 'electrify' my Wonderful SwimSpa! Kudos esp to Stephan in M'bg store!
Verified 5/16/18 Peter

We have owned a hot tub for 30 years, and were looking to upgrade. Stopped in at Bob's on a Sat morning and had the privilege of meeting with Stephen, who was very thorough and informative. He worked out figures and gave us a great deal on a floor model. What helped to us pull the trigger was that the Maax spa is MADE IN AMERICA!! Most other hot tubs from other companies are made in Mexico. Throughout the whole process of selling our old tub and helping to move it to our garage for the buyers, Bob's staff was amazing. Jesse and his crew were professional, friendly, and knew their stuff. Jesse sat with us and reviewed the chemicals, and the features of the new hot tub. Would highly recommend Bob's.
Verified 2/26/18 Cindy (Harrisburg, PA)

Great customer service and great selection on hot tubs. We got an amazing deal on our hot tub. Would highly recommend to anyone in the market for a hot tub!
Verified 1/7/18 Jeanne

Dealt with Bob's at the Harrisburg Home Builders show. Had a VERY good salesmen (Jesse). Knowledgeable, friendly, very courteous. We were sold. Ordered the tub. Had the tub delivered today and we couldn't have asked for a better crew of men to install our tub! Darby was VERY nice, respectful and had the knowledge for ALL of my questions! I will definitely recommend Bob's to anyone in need of a spa! Thank you for the amazing experience!!!! You all were GREAT!
Verified 6/16/17 Josephina

Thanks Bob's Intowne Spas for getting us all set up with a great tub for our new patio. The experience from initial store visit to installation was superb. Thumbs up!
Verified 2/18/17 Bill

We shopped around before buying our spa from Bob's. We got far and away the best price. They were fantastic to deal with as we had delays in building the new deck that caused us to postpone delivery twice. During installation one of the corner covers cracked, it happens. They pointed it out to me (I probably wouldn't have noticed) and sent someone out to replace it promptly.
Verified 2/3/17 Jim

We purchased our spa a couple of years ago when we lived in PA, the prices were great and the people who work there are so knowledgeable about the equipment and what you need. We moved to VA just last year and I called to order a filter hoping that they could ship it to me, I was able to order it and received it within a few days. We love our spa!
Verified 1/22/17 Michael

Had a great experience from the time of entering the York showroom through the delivery of the hot tub. The staff is professional and listens to your wants and needs, making recommendations to assist in reaching a decision. Service after the sale is excellent.
Verified 12/14/16 Brad

Are you a customer of Bob's Intowne Spas?
Write Your Own Review