98%

of recent customers
recommend this business
Blackthorne Pools and Spas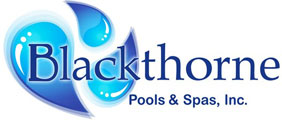 148 John St.
Salinas, CA 93901
Phone: 831-753-1103

Salinas, CA
Family owned and operated, Blackthorne Spas has served the central coast for more than 35 years. We are the only full service pool and spa store in Salinas, offering service, supplies, accessories and more.

Making the right choice for your backyard can be overwhelming. Let the experts at Blackthorne Spas help you find the perfect hot tub, spa or swimming pool to meet your needs and compliment your surroundings. We carry Sundance Spas, Caldera Spas, Splash Super Pools, Finleo Saunas and the accessories that go with them, and can offer you expert guidance in a free home consultation or at our showroom.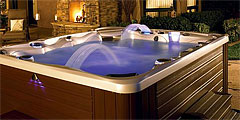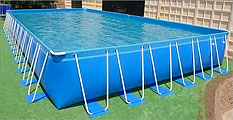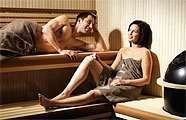 Business Profile of Blackthorne Pools and Spas - Salinas, CA
Office Type:
Service & Sales
Winter Hours:
• Mon-Fri 9 AM - 6 PM
• Sat 10 AM - 4 PM
Service Hours:
Mon-Fri 8:30 AM - 4:30 PM
Owners:
Herbie & Malina Breaux
History:
Established 1975
Inventory:
• Hot Tubs
• Swim Spas
• Pools
View All...
Manufacturers:
• Sundance
• Caldera
• Freeflow
• TidalFit
View All...
Serving Areas:
• Salinas
• Castroville
• Monterey
• San Juan Bautista
• Carmel
• Prunedale
• Tres Pinos
• Marina
View All...
Customer Reviews
We use Blackthorne for spa maintenance. They are very thorough and dependable.
Verified 6/2/17 Kim

Excellent customer service, staffs are polite, professional and friendly. I love my Sundance spa and would recommend Blackthorne Pools & Spas for all my friends without hesitation.
Verified 5/3/17 Louise

Amazing, hardworking and knowledgeable staff. Great customer service. Great prices. Beautiful store and showroom!
Verified 4/8/17 Jessica

We have enjoyed first-rate service from Blackthorne over the years and highly recommend them.
Verified 4/8/17 Charles

Very conscientious! Get back to you promptly when message left. Was very pleased.
Verified 4/7/17 Greg

Professional, caring, expert. Everything you expect from a wonderful team.
Verified 3/5/17 Marsha

Most knowledgeable pool and spa company in the area. Great services provided and outstanding customer service.
Verified 3/2/17 Manny

hese people are real pros. Everything they have recommended has made the spa better and they take care of it biweekly to make sure it stays on track. Great people from the top to the bottom.
Verified 2/6/17 Greg

Great Business
Verified 1/17/17 Jessica (Seaside, CA)

Excellent Service and Immediate Feed Back.
Verified 12/12/16 Anna (Pebble Beach, California)

I was really please to buy my spa from Blackthorne. I love my spa 106 deg.+ light shows it's wonderful. Thanks
Verified 10/15/16 Mitzi

It is a little early to be answering the last 2 questions
Verified 8/20/16 John (Carmel, CA)

Everyone who comes to your home to work on spa is professional and knowledgeable. They take the time to help you understand the workings of your spa.
Verified 6/25/16 Kristy (Salinas, CA)

Sales Person was spectacular as was installer. Thank you! you ran a top notch business!
Verified 6/25/16 Kelly

I am so glad we decide to purchase our spa locally with Blackthorne! Mel was extremely knowledgeable in helping us select our spa. The delivery crew did an incredible job as well! Now that we have had the spa for a month Blackthorne has been extremely helpful balancing the water! We greatly appreciate their commitment to costumer satisfaction!
Verified 3/11/16 Lori and Steve (Salinas, Ca)

Great Business, Knowledable staff and great service.
Verified 12/16/15 David (Carmel Valley, CA)

Rob was an excellent salesperson, and did excellent follow-up, providing follow-up onsite service for little details.
Verified 12/16/15 Frederick (Carmel, ca)

Mel is a great guy and very knowledgeable. Thanks!
Verified 12/16/15 Garnett (Salinas, CA)

Staff Was Helpful, Product sold itself.
Verified 12/16/15 Richard & Rebecca (San Jose, Ca)

Sales person Mel, spent a great deal of time with us. my husband is an engineer and had many, many questions. Mel was patient & knowledgable.
Verified 9/21/15 Andy (Gilroy, California)

Thnak you for continued great service & friendly personel
Verified 8/21/15 Robert (Hollister, CA)

Blackthorne is dependable, fair, and service oriented.
Verified 8/21/15 A.C (Carmel, California)

After visiting the local competition, we were very impressed with the experience we had. The sales person, Mel is VERY knowledgeable and friendly. He is a person that enjoys what he does and it shows. All of our interactions with customer server to schedule the install date and take care of the financing were courteous and professional. Jonathon and his team that showed to install the tub were very efficient, friendly and, helpful. They took time to help me understand the setup and continued maintenance. We are very happy with our purchase and have since recommended Blackthorne to friends.
Verified 2/6/15 Robert (Marina, Ca)

Herbie was great. I bought this hot tub off of craigslist and Herbie came out got everything running. He showed me how to do some of the work myself if I wanted to in the future. Still need to purchase a new cover from them. Will hopefully be in there within the next month or so.
Verified 3/18/14 Jason (Salinas, CA)

Enjoy the tub very much.
Verified 3/15/14 Geri (Pebble Beach, CA)

We are truly enjoying our tub. Top notch!
Verified 3/15/14 Dan & Karen (Salinas, California)

Very Pleased with product, and with purchasing experience.!
Verified 1/23/14 John (Carmel Valley, CA)

Blackthorne came to my rescue! Had guests arriving in a couple of hours at a very high end home and guess what ? Yes the hot tub went on the blink, not a good situation. After making several distress calls to other Pool/Spa establishments to no avail, luckily I ran across Blackthorne !!! They not only went into full "get her done mode" but also with a "how can I help " attitude. At the end of the day, the emergency was averted , and my bank account was still in place (very very reasonable pricing) and the world was a better place. I'm a committed Blackthorne customer. My encouragement to you is start with the 5 Star from the beginning, that would be Blackthorne Pools and Spas.
Verified 8/18/13 Larry

Always good service, extremely professional, and very easy to work with. A couple of years ago, I moved into a house with a pool and knew nothing about up-keep or maintenance. Blackthorne came and quickly took care of me at great prices and worked hard to get that old pool looking and working great!!! Very happy with these guys.
Verified 4/18/13 A Google

Caldera Spa is doing fine
Verified 10/25/12 Greg & Diane

I have an older Hotspring Sovereign spa, originally purchased from Blackthorne about 10 years ago and it had been becoming a bit trouble prone - scale, clogging filters - and finally just stopped working altogether. I just let it sit, unused, for quite a while, having grown tired of constantly trying to get the chemistry right and seeing scale floating around in the water no matter what I did. I finally decided to get it fixed as I missed being able to hop in whenever I wanted to, figuring I would just have to live with being a chemist on the side. Herbie came out to do a final inspection of the cleaning and repair and when I whined to him about the upkeep on the spa, Herbie suggested I check out the FreshRain system, which eliminates the need for chemicals completely. I asked him to install one for me and he did so within 24 hours. The water is now perfectly clear and smells fresh 100% of the time. No shock, no testing, no ph adjusting! All I have to do is hose off the filters regularly. I can handle that. Great, personalized service from Herbie and all at Blackthorne - always!
Verified 4/18/12 Paul (Carmel, CA)

Jonathon with Blackthorne Pools has worked admirably to repair and restore my 23 year old hot tub. He was knowledgeable and professional in his approach to solving the problem. He took notes on the parts needed and said he would have an estimate for me within a day or two. After receiving the estimate I ordered the repairs. They were completed within the time frame given and the spa worked as well as when it was first purchased in 1989. I feel I received 5 star service. Many thanks to Jonathon at Blackthone Spas.
Verified 4/18/12 A Google

Are you a customer of Blackthorne Pools and Spas?
Write Your Own Review