100%

of recent customers
recommend this business
Backyards of America.

248 West 9240 So.
Sandy, UT 84070
Phone: (801) 561-0679

Sandy, UT
Ray F. Schureman founded Backyards of America in 1989, and has worked in the spa industry for more than 35 years. Ray started his business, Aqua Vibrations, in Orem, Utah in the late 1970s. He later moved to Salt Lake City and founded Backyards of America. Since then, Backyards has been a premier dealer of Sundance Spas for over 29 of those years. So when you need a hot tub Utah residents, or a swim spa, see Ray at Backyards of America your hot tub specialists. The company also carries Finnleo Saunas, Vita Swim Spas, and other spa and backyard accessories. Backyards is a full-service Utah spa company that recognizes the importance of customer service satisfaction. In addition, it's now one of the oldest and most trusted spa dealers in Utah and was recently awarded the coveted Hall of Fame Award from Sundance Spas.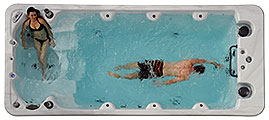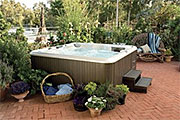 Business Profile of Backyards of America. - Sandy, UT
Office Type:
• Sales & Service
• Design & Installation
Hours:
• Mon-Fri 10am-6pm
• Sat 10am-5pm
• Sun Closed
History:
30+ years in business
Inventory:
• Hot Tubs
• Saunas
• Swim Spas
• Spa Accessories
• Hot Tub Covers
View All...
Manufacturers:
• Covana
• Finnleo
• Sundance Spas
• Vita Spa
Serving Areas:
• Salt Lake City
• Park City
• Tooele
• Sandy
View All...
Customer Reviews
We purchased the spa in Oct 2017 and have enjoyed it ever since. Installed quickly, customer service A+ and would highly recommend Ray and his employees.
Verified Customer David and Cheryl (RIVERTON, UT)

Wonderful spa
Verified Customer David and Cheryl (RIVERTON, UT)

I have done business with Ray & Cynthia for 14 years. They have always been professional and helpful in every dealing. I would HIGHLY recommend them for anyone in SLC looking for a New spa, especially and Sundance Spa.
Verified 11/1/18 tom (Idaho falls, ID)

We got our hot tub in 2012 and have loved it!! Whenever I stop by to pick up supplies, the service is great. The few times I have had a problem, Backyards of America is quick to respond and solve the issue. I would totally recommend Backyards of America/Sundance Spas for all your hot tub needs.
Verified 10/2/18 Gaylene

We stopped by to take a look at the spas and had a wonderful, educating, professional experience buying our first hot tub here. It's getting delivered in two days and we can't wait.
Verified 9/16/18 Kyle

Best place to buy your hot tub.
Verified 9/14/18 Dave

We purchased a swim spa and spa from Backyards of America. The employees, from our salesman Ray to Matt and the delivery and setup crew, all have been wonderful in the service to us. We are enjoying both of our spas very much! Thank you to all the employees who have helped us!
Verified 9/8/18 JoAnn

We went to Backyards of America and worked with a gentleman name Ray and ended up buying the perfect Sundance spa. Backyards of America was honest, up-front and respectful to our wants and needs. I would recommend Backyards of America in Sandy to all my friends.
Verified 9/1/18 Mike

Feel like I got a good deal. Love the hot tub I got and it was installed very efficiently by a very nice crew.
Verified 8/23/18 Adam

At first I was really upset that my spa took so long to get to me. However, Matt was awesome and installed my spa today and it is beautiful. I love my swim spa, I appreciate the great customer service and I can't wait to use my swim spa for many years to come!
Verified 7/15/18 Kimberly

Are you a customer of Backyards of America.?
Write Your Own Review