100%

of recent customers
recommend this business
Atlanta Spa & Leisure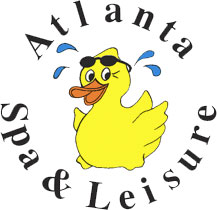 4305 Northeast Expressway
Doraville, GA 30340
Phone: 770-888-3636

See our other locations:
Doraville, GA
Since 1993, Atlanta Spa & Leisure has been providing high quality hot tubs, swim spas, pool tables, Big Green Eggs and other cool stuff to the Atlanta and North Georgia markets. Our mission is to help you become more healthy and happy by providing a variety of wellness and leisure products. We have stood the test of time thanks to great relationships with our customers, our community, and our vendors. In fact, more than half of our business is repeat or referral.

We don't do high pressure! Chances are you're shopping with us because you want to relax, relieve stress, alleviate pain and just enjoy life more. Our friendly, knowledgeable staff can you help you create your own personal retreat where you can unwind and relax with family and friends. Our goal is to make your buying experience as fun and relaxing as possible. If you can dream it, we can make it happen. We offer the highest quality products at the lowest possible prices. Come visit one of our huge showrooms to view, touch or even try out our products. Let us know how we can help!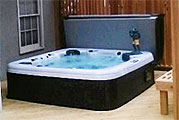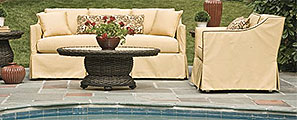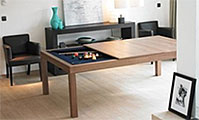 Business Profile of Atlanta Spa & Leisure - Doraville, GA
Office type:
Sales, Installation & Service
Hours:
• Mon-Fri 10am-6pm
• Sat 10am-5pm
• Sun By Appointment
Inventory:
• Hot Tubs
• Pre-Owned Hot Tubs
• Swim Spas
• Traditional Saunas
• Infrared Saunas
• Steam Rooms
• Pool Tables
View All...
Manufacturers:
• Big Green Egg
• C.L. Bailey Co.
• California Cooperage
View All...
Service Areas:
• Atlanta
• Doraville
• Cumming
View All...
Customer Reviews
Great quality and service.
Verified 2/12/20 Larry & Billie (Lilburn, GA)

I shopped this and by far Atlanta Spa & Leisure holds up their end of the deal. They have been around and will be there when needed.
Verified 2/10/20 Keith (Jefferson, GA)

Great customer service.
Verified 2/10/20 Chuck (Dawsonville, GA)

This review has to do with the Service Technician- DJ. He went out of his way to service my Spa, and was very courteous. Without hesitation, he offered to make a trip back to my house to solve a leaky water problem. I can't tell you how important it was to know that customer service was without a doubt EXCELLENT. I have always appreciated the friendliness and support I receive from the owner Adam to the Staff of Josh and DJ. Exceptional to say the least. Thank you, Diane Zimmerman
Verified 2/4/20 Diane (Lawrenceville, GA)

We love our spa from Atlanta Spa and Leisure! It is a quality product, and our concerns were addressed by the people there.
Verified 1/24/20 James & Connie (Flowery Branch, GA)

Great product selection for a variety of budgets, excellent sales staff and professional delivery. Our backyard access presented some challenges, but they brought in a 4th man in no time and got it done! I could not recommend Adam (owner), Brett (our salesperson), and the delivery crew more.
Verified 1/8/20 Jay (Atlanta, GA)

Purchased an American Whirlpool 460 to replace a 15 yr old Artesian Piper Glen that served us well as our kids were teenagers, as it was a 6-7 person spa with pumps at each seat...the 460 was a downsize (4 person spa) since our kids are gone only my wife and I use a spa. Received a very good price and the haulaway of the old Artesian was included. The 460 uses Thermal Barrier insulation that works well here in the South. It's different in that it does not have a dedicated circ pump for 24/7 use...a feature we had on the Piper Glen that in my view was unnecessary (as we are in the South) but it did make for even temps in the water. The 460 utilizes one of the 2 pumps it has as a heat pump and if you leave the fliter settings to "rest" mode and leave a long gap between the 2 customizable filter settings, the water can come out of the jets fairly cold so far this winter (we've only had the spa for a week). The 2 pumps used are very strong for a 4 person spa and have no issues giving us the hydrotherapy we seek...The 56 brake pumps they use are much stronger than the smaller pumps used on the old Artesian. The lighting system is well thought out, we are still getting used to using diverter valves more on this spa than the old Artesian, which had a pump for every seat that did not require diverter valves for most Artesian models. They are only a minor irritant however, as we simply got spoiled by the bigger Artesian. I do like the steel frame of this spa...I was shocked by the amount of wood rot on the bottom of the old Artesian as it was being removed, and we had it on a deck!...I am convinced that had the old spa not finally died that we were only a few months away from integrity failure, maybe with one of us in it! I researched the spa market extensively for a few months prior to purchase and liked the way the American Whirlpool and Vita spas are made with the recycled blue jeans insulation and the copper reflective material. Overall very pleased with the features of this spa with very good service from Brett and his staff at the Atlanta location...hopefully this spa will last even longer than the 15 years my old spa did!
Verified 1/7/20 Kevin (Lawrenceville, GA)

I have to give Tim a big shout out for walking/talking me through this entire process. Even thought I am a former spa owner, a LOT has changed in the years since I bought one. Without Tim's expertise, I would SURELY have gotten the wrong spa! He was patient and thorough and had a GREAT knowledge base for each spa. Not only that, but Tim even came over to check on the spa, teach me a bit more about it, and give me instructions on how to make the most of this spa. We are SO appreciative of Tim!
Verified 1/7/20 Lawanna St. (Lilburn, GA)

Adam is exceptional and truly dedicated to his customers. Thanks for all you did for us!
Verified 12/26/19 Glenn & Katrina (Gillsville, GA)

I highly recommend Atlanta Spa and Leisure. Tim was very knowledgeable about products and answered all of my questions concerning type, placement and delivery options. The delivery crew took great care in placing my new swim spa and unpacking and getting it ready for me to fill. I love it.
Verified 12/26/19 Janet (Marietta, GA)

From initial contact with salesperson Casey to the top notch delivery team I was thrilled to find a company that delivered on every respect. I could not be happier with the experience. The delivery crew slopped through rain soaked lawn and delivered hot tub to raised deck perfectly! i would highly recommend Atlanta Spa and Leisure to anyone looking for integrity and expertise!
Verified 12/17/19 Jeff (Fayetteville, GA)

Process was easy and quick. Delivery Crew was on time and ready to go. Very helpful by answering questions and giving sound advice on the upkeep of pool. Worked quickly and professionally. Glad to have used Atlanta Spa.
Verified 12/16/19 Kimberly (Conyers, GA)

Great product quality, service, and reputation.
Verified 12/14/19 Randy & Deanna (Stone Mountain, GA)

I shopped around the ATL area before deciding to go with Atlanta Spa partly due to great online reviews. Brett was friendly and so very helpful answering all of my questions. I had never really wanted a hot tub before but needed one for aqua therapy for my hip. I went to your showroom to look at one we had discussed on the phone however Brett found the Nordic spa that was a better fit for my exercises and saved me a couple thousand dollars. There was no pressure to buy the more expensive tub and for that I am grateful. I've used it everyday since it was installed. Thank you Brett and all of your team for making this purchase enjoyable.
Verified 12/11/19 Pam (Conyers, GA)

Tim was great.
Verified 11/25/19 Mike (Smyrna, GA)

Great service and quality tubs. Recommend to anyone.
Verified 11/13/19 Lilian (Marietta, GA)

Tim was very knowledgeable about their products.
Verified 11/6/19 Tamra (Tucker, GA)

We love out new spa. It will be nice in both winter and summer.
Verified 11/4/19 Ann (Cumming, GA)

Great brands and prices.
Verified 11/2/19 Aaron (Loganville, GA)

Great customer service--Awesome products--Super employees!
Verified 10/24/19 Greg & Cindy (Newnan, Ga)

Brett was a great salesperson.
Verified 10/24/19 Judi (Marietta, GA)

We had a very positive experience working with Casey each time we visited the showroom. We were very impressed with Casey's knowledge of the products and his willingness to help us make the right decision regarding our purchase. The delivery process was equally as positive and we were pleased with the installation and set up of our hot tub. Our overall experience was fantastic and we're extremely happy with our Hot Tub purchase! Thank You Casey!!
Verified 10/23/19 Dori (Canton, GA)

Brett Hanna earned my business. His knowledge and expertise trumped the competition. Upon researching the Corporate Backing of Vista Spas i was convinced that their engineering was as good as anything on the market. A few glitches on the installation but thankfully i had a couple of extra people on hand to assist. All in all i believe the Customer Service stated in other reviews as well as Mr. Hanna's assurance of follow up for any problems clinched my decision.
Verified 10/21/19 Tom (Clarksville, GA)

Brett made the shopping experience with ASL fun, educational, and low pressure. His insight and patience made it easy to buy a great product with confidence!
Verified 10/18/19 Jessica

I had an amazing experience with Atlanta Spa and Leisure. I went to the store with an idea of what I'd like in a hot tub and Brett was great at showing me different models to make sure I choose the best one for me. When I placed my order, every step of the process was seamless. The electrical contractor did great work and Brett in particular did a great job setting expectations and communicating throughout the entire process including maintenance. The hot tub itself is perfect. I highly recommend Atlanta Spa and Leisure to anyone looking for a hot tub!
Verified 10/11/19 Candler (Atlanta, GA)

Great service! Very helpful. Not high pressure--informative. Great delivery and set up.
Verified 9/21/19 Zachary (Dahlonega, GA)

thank you for your help, I appreciate you very much!
Verified 9/19/19 Alejandro (Suwanee, GA)

Good owner does what he says. Master Spas sells itself. Good dealer recommendation.
Verified 9/17/19 Mike (Hoschton, GA)

Wonderful people to do business with. We were kept informed on every step of the delivery. We are extremely happy with our new hot tub.
Verified 9/11/19 Beth (Young Harris, GA)

Good quality and price
Verified 9/6/19 Frank (Gordon, GA)

Knowledgeable salesperson
Verified 8/16/19 Tim & Rita (Ranburne, Alabama)

Quality Product and Service
Verified 8/12/19 Jack (Marietta, GA)

Buying our first swim spa was a great experience, thanks to Adam and the folks at Atlanta Spa & Leisure!
Verified 7/8/19 Kasey Helton & Andrea

Friendly and Professional Service.
Verified 7/5/19 Dixie (Commerce, GA)

Atlanta Spas had a good selection of spas on the floor to compare. After purchase tey delivered what they said they would when they said they would. Excellent experience.
Verified 7/1/19 Jesse (Ball Ground, GA)

Good quality.
Verified 6/13/19 Casey (Dawsonville, GA)

You guys are awesome! I thought I had a problem when my new hot tub stopped working but you sent out a technician fast and we determined it was the old wiring at my house. I was able to go get new wiring while the technician waited and get it installed and haven't had an issue since. Just nice relaxing time with my family in my awesome hot tub!!
Verified 6/12/19 Chris (Buford, GA)

Found the right size spa at a good value.
Verified 6/10/19 Mike (Cumming, GA)

Casey and Shane took the time to listen to our needs and made our selection to fit within our budget. They exceeded my expectations as well as providing us a Military discount.
Verified 6/4/19 John (Cumming, GA)

My husband and I have decided to purchase our first hot tub, didn't know much (if anything) about hot tubs. Casey and Shane helped us to choose exactly what we needed and and were able to answer all the questions. Delivery was on time and the guys did a really good job setting a hot tub and showing how to use it. I will recommend this place to anybody who would like to buy a hot tub.
Verified 6/4/19 John (Cumming, GA)

We are very, very happy with our pool spa. We never have been to your store but purchased from a show in Atlanta. Easy to work with - Good customer service. Your company has satisfied our expectations!
Verified 5/14/19 Zachalyn (Canton, Ga)

Liked being able to try the spa before buying it. Knowledgeable salespeople.
Verified 5/2/19 Eddie (Dahlonega, Ga)

Adam and Tim were great. Quality product. Knowledgeable salespersons.
Verified 5/2/19 Dean & Hope (Atlanta, Ga)

Great customer service. Knowledgeable staff. Good selection and location.
Verified 4/30/19 Kari (Cumming, Ga)

Knowledgeable friendly staff. Would buy from you again. Pleasant experience.
Verified 4/27/19 Gary (Cumming, Ga)

Very responsive and friendly. Dependable product.
Verified 4/23/19 Patrick & Janet (McDonaugh, Ga)

Good selection. Very easy to do business with. Thanks! We love our tub!!
Verified 4/22/19 Stacy (Gainsville, Ga)

Extremely happy with my S-825 Sauna. Solid product, great installation, and knowledgeable sale staff. Top notch
Verified 4/16/19 Bruce (Milton, GA)

Excellent shopping experience without high pressure sales people. Felt that staff was knowledgeable & honest. Got to come in and try out tubs two times. Good competitive pricing.
Verified 1/23/19 Mike (Atlanta, Ga)

No high pressure sales here! Their business is to relieve stress not cause it.
Verified 1/15/19 Joyce (Stone Mountain, Ga)

Tim did a great job of showing the spas and all the options. He treated us right on price and delivery. After delivery he stood behind their product. Made in the USA.
Verified 12/24/18 Joe (Appling, Ga)

A very pleasurable experience. Had a great time buying. Tim is very knowledgeable. The set up guys did a great job.
Verified 12/20/18 Christine (Carrollton, Ga)

Professional salesperson in Tim Burnett. He felt hot tub would be delivered in three weeks, but it turned out to be twice that long, with two different explanations. Installation crew of three were all very good -- had several tricky problems to solve, and they did a great job. No follow-up from Tim after installation, which I would have liked. Love the hot tub; have used it almost every day! Makes my aging, stiff muscles feel more limber. Got the Duet model (just for two people), since my wife and i don't plan on any hot tub parties. It fits my smallish deck space perfectly.
Verified 12/4/18 Perry (Atlanta, Ga)

Adam and his staff did a great job with the status and delivery of our spa. The set up crew did a great job and made sure the spa worked before they left the premise. Good clean up and worked with me to get it installed where it was best on my property! Most happy! Love the duck too to float in the tub!
Verified 12/4/18 Vic & Robert (Clayton, Ga)

Buying our hot tub with this company has been an absolute pleasure. We are not first time buyers, and everyone from buying the spa from the Expo, to it's delivery this morning, were fantastic. Their excellent service is not always the case! We met with the owner at the Expo (Adam) in addition to Darcy, our salesman, and both men made us feel very comfortable and at ease with this large purchase! I want to give special thanks to Brett, who went above and beyond to get our spa delivered to us, on time. AND, last but not least, at all, were D.J., Doug and Zack, who delivered our killer hot tub this morning. Awesome, Awesome, AWESOME experience!!!
Verified 11/17/18 Tammy Smith (Stone Mountain, GA)

We bought a hot tub from Atlanta Spa & Leisure recently, and couldn't be happier with it. This was our first luxury purchase, and we went into this very guarded given what we've heard about the kind of companies and people we would encounter. We ended up with a great product at a very good price and enjoyed the experience. Our salesman, Brett, didn't try to up-sell us (which we greatly appreciated) and we felt he listened to what we wanted and knew what would be the best fit for our needs. We highly recommend Atlanta Spa & Leisure to anyone looking in the area, and we would definitely recommend you asking for Brett. He's friendly, knowledgable, and very trustworthy.
Verified 11/13/18 Daniel (Atlanta, Georgia)

Nice Tub!
Verified 10/31/18 Don & Susie (Atlanta, Ga)

Great experience working with Brett. He was very attentive to my needs and provided great Customer service. I am very happy with my purchase of my Master Spa, it is a great product.
Verified 10/30/18 Trent (Powder Springs, GA)

We had a positive experience as first time hot tub buyers. We had done our research and Kasey confirmed all we knew and MORE. He gave us options and reasons to look at options for our hot tub usage. He treated us like family!
Verified 10/23/18 Michelle (Cumming, Ga)

I am disabled and was shopping for a hot tub for medical needs, not pleasure. Josh Vines was my salesman. He did a great job finding a product that suited my needs. He listened, showed me options, and didn't pressure me in any way. Josh and Tim then worked with me to come to a price I could afford with accessories I would need. Delivery and installation were prompt, flawless, and really "above and beyond". I am extremely satisfied. This is a fantastic, well-established, family owned business. They have been readily available since delivery to answer any and all questions. Highly Recommend!!
Verified 9/19/18 Kimberly (Lilburn, GA)

We had a couple blips with delivery and electrical quote, but the owner called us personally and made things right with us.
Verified 9/1/18 Sandra (Mableton, Ga)

When we purchased our first spa from Adam more than 3 years ago - we had NO idea what we were getting into. Adam was great in the sales process, so great that we came back later and purchased a Green Egg from him. An exceptional company to do business with! What truly sets Atlanta Spa and Leisure apart from the competition, however, is the service and support after the sale! The team is astounding, that being said, Josh has been absolutely attentive and I strongly urge you to work directly with him! He has made multiple trips to the house (over the last 3 years) to help resolve problems for us, even showing up on July 4th, to help fix a power related issue to make sure we were ready for the party! His knowledge is superb and he is articulate, his willingness to help solve problems is better than any other technician we have ever had on our property solving problems! Don't hesitate to do business with Atlanta Spa, and be sure to ask for Josh!
Verified 8/29/18 Chris (Social Circle, Ga)

Repeat customer. Good quality and price.
Verified 8/24/18 Gary and Tami (Buford, Ga)

Had what we were looking for in features for lounging and therapy.
Verified 8/23/18 Ken and Cindy (Alpharetta, Ga)

Decided to go with you because of your good reviews. Good experience. Spent more than expected--but received an excellent value. Thanks!
Verified 8/22/18 Thomas (Canton, Ga)

Josh was great to work with !! This is our second spa we purchased from him - great customer service! Delivery guys were so nice and helpful- set everything up and were very knowledgeable about the products!! Highly recommend Atlanta Spa and will continue to deal with them !!
Verified 8/20/18 Ken (Toccoa, Ga)

Very professional. Quality product.
Verified 8/6/18 heather (dawsonville, ga)

If there would of been a 10 I'd gave them a 10 all the way around. Everyone was so professional. They listened to me voice all my concerns. The delivery guys. Man, they was so polite and knowledgeable. They explained everything first hand and also assured me if I have ANY issues to call the office. They just made a lifetime friendship as far as I am concerned. One final thing, go CHIEFS!
Verified 7/27/18 Eddie (Duluth, Ga)

Great service, great sales people.
Verified 7/23/18 Bob (McDonough, Ga)

Great service, great sales people.
Verified 7/23/18 Bob (McDonough, Ga)

Great service, great sales people.
Verified 7/23/18 Bob (McDonough, Ga)

Brett was great to us. He was really easy to deal with. Awesome 1st time experience buying a hot tub!
Verified 6/25/18 kathy (dallas, ga)

We have been customers of Atlanta Spa & Leisure for 13 years. Adam and his staff are always so helpful. We just had a new hot tub delivered and as always the entire experience was great. From choosing our new tub to the delivery. Thank you to Brett, Zack & DJ! You guys are the best!
Verified 6/22/18 Glen & Kathy (Buford, GA)

The overal experience was great. I was unable to make it in to the store and multiple sales associates spent so much time to help me choose the right tub. No matter how many times I called, they were always patient, friendly and very knowledgeable. I was sort of in a rush and they were able to get the tub delivered to me RIGHT away! The amazing service carried right through with the delivery crew. It had been raining for the better of a month and I was for sure they were going to have the worst time getting to the back deck. NOPE! They quickly brought it back - without tearing up the yard - and got it lowered into the deck opening safely 👍 They would have hooked up all the electrical but I unfortunately had the wrong wire :( However, a team member quickly came back out after I installed the correct electrical and got it all working! I really couldn't be happier. I highly recommend Atlanta's Spa!
Verified 6/9/18 Katie (Gillsville, GA)

Casey & Brett Hanna were incredibly rapid in their responses to my inquiry. Knowledgeable & answered my questions. Adam Burke was super! Came to review install location due to potential challenges to complete the install. Down a rather steep & narrow hill to a rear enclosed patio. Install was accomplished and once it was completed the prep/install team replaced the section of fence I had to have removed to accommodate the install. Overall VERY Satisfied & Happy. Even my neighbors were impressed with the teams professionalism. HIGHLY RECOMMEND Atlanta Spa & Leisure
Verified 6/7/18 barbara (dallas, da)

The overall experience was wonderful. I actually wasn't even planning on purchasing a new tub but they were so helpful, knowledgable and attentive that it really made it an easy decision. It didn't matter how many times I called.. they answered every time and were super patient with me. Brett took the time to figure out all my options and finally we settled on a package that worked for us. Fast forward to delivery day... It has been raining now for the better part of a month and our yard was a giant mud pit. The land itself is flat but I am just sure that they are going to get whatever equipment they have stuck. On top of that, the deck for the tub was built prior to delivery and we planned to inset the unit into our extension that is about hip high. My thoughts.. this is going to be ROUGH. Lo and behold, they brought it back without driving their truck through our yard! The crew easily slide it onto the deck and, by use of some inflatable contraption, are able to quickly and safely lower our new tub down into the deck. They explain how the unit works, how to apply my chemicals and overall use of the tub. They would have hooked it all up to our house but it turns out I had the wrong wire for run it. No worries though, because they are going to come right back out and get it done for me... Now that I have the right wire that is! Lol! Overall.. just a wonderful experience. I highly recommend!
Verified 6/6/18 Katie (Gillsville, GA)

I am so pleased with my hottub purchase. Everyone was super knowledgeable and eager to help me find the right hottub for me. The installation crew was just as friendly and professional as the sales team. Would 100% recommend!
Verified 5/23/18 Sara (Brookhaven, GA)

Quality product. Had the know how for a difficult installation.
Verified 5/21/18 harvey (sandy springs, ga)

Good group to buy from. Excellent customer focus and follow through!
Verified 5/17/18 jan & barbara (atlanta, ga)

We had a great experience from start to finish. I would recommend Atlanta Spa & Leisure to anyone looking for a hot tub.
Verified 5/11/18 ryan (norcross, ga)

Doing business with Brett and Adam was a 5 star experience from start to finish. I am a critical customer when it comes to customer service and we could not be happier with our experience.
Verified 5/7/18 Michael (Newnan, GA)

This is the 4th spa I have bought from Atlanta Spa & Leisure (4 different houses) and each time the experience has been excellent. I give them the highest ratings possible!
Verified 4/27/18 susan (stone mountain, ga)

A good group at the Atlanta Spa location in Cumming Atlanta Spa location. Fair in their dealings and professional experience setting up our hot tub.
Verified 4/23/18 Jon & Lisa (GAINESVILLE, Ga)

Great ervice department and friendly staff.
Verified 3/22/18 Michael (Palmetto, GA)

All the staff at Atlanta Spa are very professional. They've been responsive when we've had questions about how to maintain our spa. Big thanks to Adam and the rest of the crew at Atlanta Spa! We're some happy swimmers!
Verified 3/21/18 Dawn (Atlanta, Georgia)

Great experience!
Verified 3/10/18 kim and bob (smiths station, al)

Good service, selection, and price.
Verified 2/21/18 chip (cumming, ga)

Vicki with Atlanta Spa and leisure in Cumming at the Hwy 400 store was friendly, knowledgeable, and prompt on getting us our pool table and spa! She was able to help us get the correct products to suit our needs. We enjoy both products and look forward to working with Vicki again in the future as well as sending referrals.
Verified 2/5/18 Janet (Dawsonville, Ga)

Josh and Ben make an excellent maintenance team. They tackled a particularly hard parts replacement with skill and dexterity. I would not hesitate to use them again.
Verified 2/4/18 Alan

Have bought hot tub and pool table. Vicki Matteson was great to work with on both. Very knowledgeable and professional and treated my wife and I like family. Took time to walk me through questions I had with controls on the hot tub not to mention helping me with a few man-made emergencies I created with our hot tub!
Verified 2/3/18 Frank (Jasper, GA)

Great experience in the purchase of my new hot tub! Vick & Adam were very professional. My purchase was a definite challenge for where I wanted it to be installed! All went well in the end and if I were the market to buy again Atl Spa & Leisure would be my choice! Thk's to the crew at AS&L
Verified 2/2/18 Eddie (Ellijay, Georgia)

We purchased our hot tub in December 2017. It was installed the week before Christmas. We have enjoyed using it the past two months. Great product, service and sales experience. Great to sit in a hot tub on these cooler evenings.
Verified 2/2/18 Peter (Alpharetta, GA)

delivery and installation great
Verified 1/28/18 mike (atlanta, ga)

Love my big Vita hot tub. Im a custom for 15 yrs now and dealing with Adam and his staff has been a real pleasure. Thanks Adam
Verified 1/19/18 James

We were new to hot tub ownership and needed some help pinpointing the best tub for our space and needs. Brett was extremely helpful in being flexible with our schedule and setting up a handful of tubs for us to "test drive". This allowed us to better know what we really wanted in a tub and zero in on the right tub for us. He answered all of our questions at the time. Delivery was professional and also very helpful in answering any questions we had as it was being set up. We have had a few questions the first few weeks of ownership, and Brett has been more than happy to help us with answers. We love our tub and highly recommend Brett and Atlanta Spa & Leisure to anyone looking for a spa!
Verified 1/17/18 Mike & Sharon (Cumming, GA)

The friendliness and comfort with the staff was fabulous and when we received our new hot tub the same friendly, comfort was still there! across the board!
Verified 1/17/18 Mike & Dee (Gillsville, Georgia)

Atlanta Spa & Leisure has the best prices on the Big Green Egg and Eggcessories, period! I dont own a hot tub yet, but based on my experience with Adam and his crew, I wouldnt look anywhere else! Did I mention I own 2 Big Green Eggs...these guys are good! If youre looking for a knowledgeable, honest, service oriented staff, look no further.
Verified 1/17/18 Mark (Atlanta, GA)

For 20 years now we have had the pleasure of doing business with Atlanta Spa and Leisure. The trade in and upgrade program for our hot tubs have been nothing short of excellence. The staff is personable and professional. Over the years, if there has ever been an issue, we have received same-day prompt service. Even the installation seems effortless. There really is no need to look anywhere else. Todd.
Verified 1/17/18 Todd (Atlanta, GA)

Great company. Great service. On time delivery. Best product knowledge of a year long search for a quality swim spa.
Verified 1/11/18 anthony (Milledgeville, Ga)

Brett, DJ, and Zack did a great Job delivering my Hot Tub! I have a very steep driveway and they also delivered my hot tub down another steep hill to the back of my house! Things couldn't have gone smother!
Verified 12/11/17 Dave (Johns Creek, Georgia)

We bought our third hot tub from Adam which is one of our best decisions ever. Every aspect of quality has been way above average from purchase, delivery, service and supplies. We use our hot tub everyday all year. Thank you Adsm
Verified 12/10/17 Joel (Sandy Springs, GA)

We bought our third hot tub from Adam which is one of our best decisions ever. Every aspect of quality has been way above average from purchase, delivery, service and supplies. We use our hot tub everyday all year. Thank you Adsm
Verified 12/10/17 Joel (Sandy Springs, GA)

We are extremely satisfied with Atlanta Spa & Leisure and our product!!! Brett was super knowledgeable and helpful. Outstanding service!!! Great quality spa!
Verified 10/26/17 Grant (Lawrenceville, GA)

Most professional place that we went to. Brett Hanna was a fantastic salesman.
Verified 10/19/17 Anne & Shaun (Lawrenceville, Ga)

Thanks for the brownies!
Verified 10/19/17 Heidi (Macon, GA)

Fantastic experience overall!
Verified 10/9/17 Paul (Auburn, AL)

Spa is great. Customer is responsible for installation. Period. Electrical connection and site positioning is not to be left to a tow truck driver and delivery crew. Ask for a crane to deliver no matter what. Otherwise, spa is great after two weeks. Also, access to spa electrical is left to imagination. Need to make plans for cutting an access hole that can be opened to either move or service the electrical.
Verified 10/6/17 Bruce (Warner Robbins, Ga)

CASEY is great in sales! Doesn' try to push you into anything, but yet takes your needs into great consideration. Great phone rapport! Delivery crew could not have been better, make sure you keep JOSH around for setup! Knowledge base is amazing, total confidence in his abilities to keep us up and running!
Verified 10/5/17 Melinda (Ball Ground, Ga)

Thank you for your excellent customer service. We are truly happy doing business with you.
Verified 10/4/17 Rodney (Lawrenceville, ga)

Master tub was highly rated.
Verified 9/23/17 Robert (Athens, GA)

Our electrician received bad information from your store clerk V, with the result that the electric connection had to be rewired after the spa was deliveed. Not happy with this as it cost us extra expense. Your app (ios) is outdated and will not recognize the tub. Otherwise all good.
Verified 8/29/17 Andreas (Cumming, GA)

Professional and knowledgeable salesman. Height of tub making it easy to get in and out (68 yrs old w/ a bad back). LOVE it and will call Brett when we close on our new beach house for another spa.
Verified 8/21/17 George & Janice (Marietta, Ga)

We very pleased and would recommend to friends and family.
Verified 8/9/17 Lynzi (Cumming, GA)

Knowledgeable staff. Professional. Do what they say they will do!
Verified 8/2/17 Susan (Pine Mountain, GA)

Staff extremely knowledgeable & courteous. Installation group was superb. Follow-up has been good.
Verified 7/27/17 David (Atlanta, GA)

This is my second hot tub from Atlanta Spa. When I purchased my first one, I shopped around many stores and settled on Atlanta Spa. This time and without hesitation, I went to Atlanta Spa only. Brett was very helpful and helped me choose the right hot tub based on the features I wanted, not on what he had in stock. He was a pleasure to work with, as was Adam Burke.
Verified 7/27/17 David (Atlanta, GA)

We met Casey (saleman) at the Dawsonville Store. He was knowledgeable about the products, easy to talk to and not high pressured. The transaction was quick and easy. The delivery team was great! Strong guys who installed the hot tub quickly! One individual spent time telling g me all the things I needed to know to run and care for the tub. Great job Atlanta Spa & Leisure
Verified 7/13/17 Judy (Dahlonega, GA)

Quality service dept. Great sales people in Brett and Casey. Already have referred someone and they purchased one! :)
Verified 6/26/17 Jeff (Tucker, GA)

Adam fulfilled every promise and made up for a pretty bad miscommunication I guess, in price I shook on compared to what was on paper.
Verified 6/6/17 Pam (Cumming, GA)

Love, love, love our swim spa! Adam and Brett are great!!
Verified 5/3/17 Aloyce

All I can say is this is the place for Big Green Eggs and Hot Tubs/Swim Spas! 15 years ago when I got my first hot tub I finally finished visiting my Chiropractor! With my swim spa from Atlanta Spa & Leisure I have the best of two worlds: exercise and total relaxation with the awesomely powerful jets in this amazing swim spa tub. On another note, I've been using BGE's for over 18 years now and ribs, cedar planked salmon, apple pies, (everything) is amazing on a Big Green Egg! Absolutely the best outdoor BBQ in my opinion. The icing on the cake has been the top notch service from Josh, Ben and Adam at Atlanta Spa & Leisure over the years! I'm a happy camper in more ways than one!!
Verified 4/5/17 Lee

Great service and knowledge of product. I would recommend!
Verified 4/1/17 Woody

I've been a customer of Atlanta Spa and Leisure since the late 90's. I've purchased 3 hot tubs, a pool table, game furniture, ping pong table tops and more. I keep going back because of the great products, excellent service and fair pricing. Their knowledge and expertise in their products are unmatched. I trust and highly recommend ATL Spa & Leisure to anyone that's serious about getting more quality fun into their lives!
Verified 3/15/17 Mike

What an incredible experience. From the sales process to the follow up was flawless. Levi and his installers were professional, polite and extremely helpful with the set up and instruction. First Class Company!! Thanks Adam.
Verified 3/1/17 Brian

Me and my wife were thrilled to find Atlanta Spa & Leisure. I did a ton of research on spas and spa sellers and we are thrilled with our purchase. For those of you who are new or thinking about purchasing a spa for the first time, let me tell you the most important thing in buying a spa is the company who will be servicing the spa hands down. When we met Adam(the owner), I felt reassured this was the place to buy our spa from. The customer service from day one has been fantastic and gives us peace of mind if our spa ever has issues in the future. This is a honest company who will take care of you. Thank you Brett for all of the information and help. Being a new owner of a spa for the first time, I'm sure I've got your phone # memorized with silly questions by now. Your Patience has been so nice and we really appreciate it. We look forward to giving you guys more business.
Verified 2/3/17 Cannon

My wife and I did a lot of shopping for our very first hot tub! We decided to go with Atlanta Spa and Leisure because when we went in there Brett made us feel comfortable. He listened to what we wanted, and then helped us figure out what would work best for us! He made sure that it was delivered when promised. It is a Christmas gift that keeps on giving. We recommend Atlanta Spa and Leisure and Brett!
Verified 2/1/17 Michael

Outstanding products and services! Purchased a tub in December, and have been showered (respectfully) with attention and service. Some vendors just don't get the value of a personalized service, but these folks are clicking on all cylinders. I am an experienced spa owner, and this new spa is incredible! I have had to make 1 warranted service call, thinking my jets had an issue, which turned out to be a lodged Scum Bug. Service was quick and painless, and we did not even need to be home. Special kudos to Vicki who has been at our disposal, long after the purchase. Have spoken to other customers and their experiences have been in sync with ours.
Verified 12/15/16 Dev

A great experience, awesome knowledgeable sales force. Delivery was exceptionable too. Quick efficient and explained every detail about the tub. I highly recommend this company!
Verified 11/26/16 Nancy

We've been very happy with our hot tub since purchasing it in late Spring. Brett was very knowledgeable and helpful during the purchase and he and the install team have been extremely helpful for any questions or issues that have have arisen since. We would highly recommend Atlanta Spa & Leisure and Brett.
Verified 5/5/16 Daniel

I have been a satisfied customer of Atlanta Spa & Leisure for over a year. When I was in the market for a swim spa, I contacted ASL and talked to Brett. Brett went above and beyond to make sure all my questions were answered. He made sure I knew when they would have the best price available and made sure all my expectations were met. I bought the spa and they had no problem holding it for several months until I moved into my new house. The delivery (2 hours away from them) was well-coordinated and professionally done with no issues. I have since bought a cover, soft-tread decking, and replacement filters with Brett's assistance and at what I have found to be the best prices possible. Brett has always been very professional, knowledgeable, and goes out of his way to make sure I am a happy customer. If you are in the market for any kind of spa, I would definitely recommend Atlanta Spa and Leisure. And ask for Brett.
Verified 1/10/16 Bill

Are you a customer of Atlanta Spa & Leisure?
Write Your Own Review