100%

of recent customers
recommend this business
Aqua Pros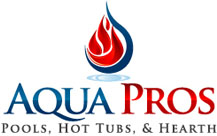 20451 Timberlake Rd.
Lynchburg, VA 24502
Phone: 434-237-5913

See our other locations:
Aqua Pros has served above ground pool and in ground pool owners since 1984. We can service or replace your pool's liner, pumps, filters, heaters, automatic pool cleaners, or chlorinators. We offer leak detection and repair of most types of pools, and pool openings and closings. When you purchase a new item, ask about bundling with your pool opening/closing for additional savings. Aqua Pros is happy to adjust any of our service plans to suit our customers' needs.

Aqua Pros can also service and repair any make or model of spa or hot tub. Our list of services and repairs include shell and acrylic repair, pumps, heaters, plumbing, automatic treatment systems, leak detection and repair, system design, and spa covers.

Lastly, Aqua Pros can service your wood stove, vented or vent free gas stoves, gas fireplaces, gas logs, pellet stoves, and we are a full-service Chimney Sweep!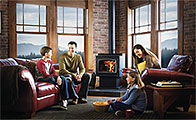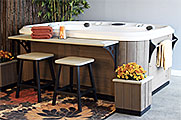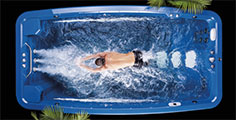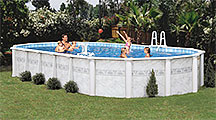 Business Profile of Aqua Pros - Lynchburg, VA
Office Type:
• Sales & Install
• Service & Repair
Hours:
• Mon-Fri 9AM-6PM
• Sat 9AM-4PM
Inventory:
• Hot tubs
• Swim spas
• Pools
• Grills
View All...
Manufacturers:
• Big Green Egg
• BioGuard
• Broil King Gas Grills
• HearthStone
View All...
Service Areas:
• Bedford
• Lynchburg
• Madison Heights
• Salem
View All...
Customer Reviews
All went well so far. Dealer has not come yet to fill with water and check out.
Verified 9/19/22 KURT (MONETA, VA)

Mary is very knowledgeable and helpful in sales. Keith and Chase, the delivery/set up guys were spot on. Made sure everything was correct. They paid attention to detail and very meticulous.
Verified 9/8/22 Kurt G (Moneta, VA)

Rodger & Hannah were both friendly, knowledgeable, and helpful. Helped us with deciding on the product best for us, and have been helpful after the sale as well.
Verified 7/11/22 NORMAN & SUZANNE (ROCKY MOUNT, VA)

Great experience from the minute we walked into the showroom to product delivery to the first time we got into the hot tub and we have loved it since! Highly recommend to anyone!
Verified 5/23/22 TRACEY (NATHALIE, VA)

Enjoyed discussing several different hot tub models and staff were very helpful and patient. Got to meet the owner, Bob Davis, and he personally thanked me for buying a tub from his company.
Verified 5/3/22 KEVIN (MADISON HEIGHTS, VA)

We ordered our hot tub in the midst of the pandemic. There were a few blips in the supply chain along the way, but we were kept informed of our order's progress. Throughout the entire process- initial contact to continuing support- we have been thoroughly impressed with the professionalism and personal concern of everyone we have had contact with.
Verified 4/8/22 TIM & NATALIE (FOREST, VA)

Knowledgeable and friendly staff, willing to help and assist with making decision. Ease of finding services.
Verified 4/7/22 PAT & CHERYL (ROANOKE, VA)

We have had our hot tub since March and we are in the tub almost every night. It has been very therapeutic for my husband who has severe arthritis.
Verified 4/7/22 DANIEL (LYNCHBURG, VA)

Purchased Hot Tub in March 2021. Was first promised delivery at the end of September. Actually received the Hot Tub in March 2022. Very impressed with Seam and the quality of the tub. Other than the hot tub being delivered later than expected, it's been a great experience.
Verified 3/17/22 TODD (LYNCHBURG, VA)

Sales person spent time with us, answered all our questions. Friendly. Knew the product.
Verified 1/31/22 JIM & SUSAN (MARTINSVILLE, VA)

We love our new Marquis Crown Spirit, and use it daily! John at Aqua Pros did a great job guiding us through the processes of purchasing, the delivery, and learning how to balance the chemicals in the water. We are very happy with the purchase and will recommend Aqua Pros and Marquis Spas to others.
Verified 1/27/22 GAVIN (PAMPLIN, VA)

The staff and service has been fine. The delivery took more than half a year- but worth the wait. The only problem was bad scratching on our new flooring when tub was spun around. Not happy about that.
Verified 1/25/22 PATRICIA (BEDFORD, VA)

Great customer service, very knowledgeable about products and maintenance. Shawn was super helpful in the hot tub purchasing process and after care. Thank you!!
Verified 12/23/21 PEDRO & BECKY (LYNCHBURG, VA)

Super courteous staff. All of my questions were fully explained re: chemicals and fire place inserts. Thank you!
Verified 12/15/21 PATTI (RUSTBURG, VA)

You can't buy happiness, but you can buy a hot tub, and that's really close. Great experience!
Verified 12/15/21 ED (ROANOKE, VA)

Great spa selection and service. Setup and training were done quickly and thoroughly. We love the spa itself, too!
Verified 10/5/21 Joyce (MONETA, VA)

Aqua Pros responded:
"Hi Joyce! We love getting feedback from customers and are thrilled to hear that you love your hot tub. Thank you for your review and your business!"




Aqua Pros
Thanks for the brownies!!
Verified 9/27/21 Julia & Jason (MONETA, VA)

Aqua Pros responded:
"Jason and Julia, we greatly appreciate your feedback and are happy to hear that you had a great experience with Sean and Aqua Pros. We hope that you enjoy your hot tub for many years to come!"




Aqua Pros
Great experience so far. Would have been a nice touch to offer to schedule call backs 1 week after and 3 months after for the first cleaning and emptying process.
Verified 5/12/21 RYAN (WINSTON SALEM, NC)

Are you a customer of Aqua Pros?
Write Your Own Review