Valley Pool & Spa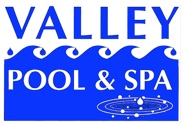 1520 N Delphine Ave.
Waynesboro, VA 22980
Phone: (540) 942-9762

Waynesboro, VA
Founded in 1960, Valley Pool & Spa has grown to become one of the largest swimming pool companies in Virginia. We operate three retail stores in the Shenandoah Valley that provide spas, above-ground pools, Big Green Egg grills, Bioguard and Valley Pool brand chemicals, pool accessories, and complete water testing labs.

Our technicians are equipped to keep you in relaxation mode year-round, and our construction division can handle custom projects of any size. Whether it's designing the in-ground pool of your dreams or redecorating your existing backyard paradise with a new vinyl liner, we're ready when you are!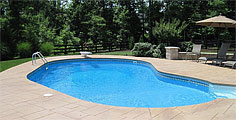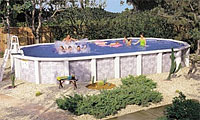 Customer Reviews
Very good and was extremely helpful!
Verified 6/1/17 Jeanette

I did visit the Staunton branch and based on their knowledge I would have gone some place else. Waynesboro was totally different!!!!
Verified 12/17/14 Michael (Staunton, VA)

Valley Pool is by far the best pool professions in central Virginia. We travel from Amherst County because they are the only pool people that we trust to sell us what we need and ONLY what we need. I have two recommendations for people looking to buy a pool --get a salt water chlorine generator and get your pool advice and chemicals from Valley Pool!
Verified 5/28/14 Robyn (Monroe, Virginia)

I've been doing busingess with VP since 2008. All my experiences with any member of the team have been favorable. What I like most is that they don't "try to sell me something" everytime I go in. I feel that their main goal is to make sure I'm satisfied with my pool experience and they do whatever they can to make that happen. I'll keep coming back...
Verified 5/24/14 Elizabeth (Stuarts Draft, VA)

One of the best experiences I've had as a customer. The staff is very knowledgeable and helpful.
Verified 4/18/11 JJ

Are you a customer of Valley Pool & Spa?
Write Your Own Review