100%

of recent customers
recommend this business
Sundance Spas of Anaheim

1241 N Lakeview Ave #A
Anaheim, CA 92807
Phone: (714) 750-9103

Anaheim, CA
At Sundance Spas of Anaheim, we value each and every partnership with our customers. We take the time to work closely with you to determine exactly what you're looking for. It's important that you get the most of your investment and that it caters to your needs. Once we have found the perfect hot tub for you, we can even help you explore different ways to incorporate it into your backyard. Through various landscaping techniques, additions, and accessories, you can transform your backyard into the ultimate outdoor oasis. You can get started by taking a look at our available products online, browsing through specifications, details and features. For more information, contact us directly! Reach us by phone at (714) 750-9103 or visit our showroom at 1241 N Lakeshore Ave #A in Anaheim, California. Let's get started transforming your backyard and lifestyle today!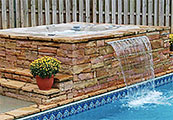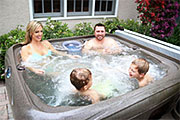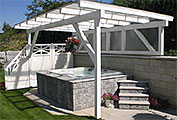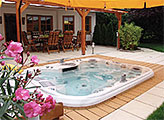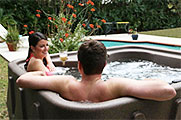 Business Profile of Sundance Spas of Anaheim
Office Type:
• Sales & Service
• Installation
• Maintenance
Hours:
• Mon-Sat 10 AM-6 PM
• Sun 12 PM-5 PM
Inventory:
• Spas
• Hot Tubs
• Swim Spas
• Saunas
View All...
Manufacturers:
• Sundance Spas
• Sunstrong Covers
Serving Areas:
• Anaheim
• Santa Ana
• Lakewood
• Corona
View All...
Customer Reviews
Had exactly what I needed. Very helpful
Verified 1/14/18 John Richard (Huntington BeachHuntington Beach, CA)

Just recently purchased a spa from here. Everything went smoothly It was delivered quickly and set up for me. The delivery crew was very professional. Showroom is very clean, and sales staff was very friendly and informative. I did some shopping around and they gave me the best price and was honest with me. I will be recommending them to all my friends and family.
Verified 11/25/17 Ina (Cerritos, CA)

I got my Sundance spa delivered about a month ago. I use it almost every night!! The delivery guys made it seem so easy to get into the backyard, and were very professional. I couldn't be happier with my decision to purchase from them. The sales staff was very helpful and hands on with answering all my questions, Thanks Betty, Michelle, and Jason for all your hard work and help!
Verified 11/23/17 Brittany (Cerritos, CA)

I stopped in today to pick up supplies for my spa. I haven't been in for years. The reason I purchased my products here and came back vs. Amazon is that there is such amazing customer service. They are super friendly and take time to explain everything to you . I always refer friends here who are looking for a spa. Ask for Betty , she will take care of you
Verified 11/18/17 Clark (La Habra, CA)

Sundance Spas used to be called Coastal Hot Springs the same lady Betty, still runs it super helpful, much better than Coastal. I believe Coastal got two big at their new location and just do not care about customer service anymore stick with Sundance different product but same great service.
Verified 11/14/17 Toni

I purchased a new spa from this location within the past year. The spa has developed a leak. I have call for service everyday this week and have been told we would called back. The owner called me on Thursday and shared that the service was outsourced and was disappointed that the service company had not called. He agree to make it right and came out the next day to take of the repairs. Thank you Bill.
Verified 11/7/17 Gregory (Chino, CA)

This is the only place to shop if you are looking to purchase a spa. The staff is very helpful knowledgeable and friendly. I am so glad this place was recommended to us by our landscape design contractor . You won't go wrong purchasing your new spa from Sundance Spas
Verified 2/10/17 Bubba (Orange, CA)

An EXPERT in spas and spa maintenance. No furniture. No flash. Just great customer service
Verified 12/12/16 R.

Are you a customer of Sundance Spas of Anaheim?
Write Your Own Review