100%

of recent customers
recommend this business
Poolside

121 County Road C East
Little Canada, MN 55117
Phone: 651-483-6600

Little Canada, MN
Poolside is a leader in backyard recreation and in-ground and above-ground swimming pools. Their showroom has an unbeatable selection of hot tubs, pools, saunas, grills, outdoor kitchens and other quality leisure products. They also carry a full line of eco-safe pool & spa chemicals and other products.
Poolside's service department features trained and experienced technicians that provide quick response phone support and on-site maintenance and repairs. They maintain the highest certifications for pool construction and service by the Association of Pool & Spa Professionals, and are a member of the United Aquatech Group, an exclusive, invitation-only industry association.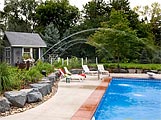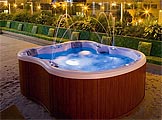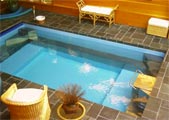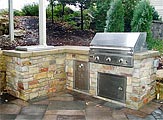 Customer Reviews
We shop @ poolside often. The staff is always knowledgeable & helpful. We have high iron content in our water - & they always know what to do to fix it. I'd highly recommend them
Verified 7/29/17 (North Oaks, MN)

Went here for my pool testing and chemicals from my previous resisdence. Go there now for spa maintenence. Great people and products. No hard sell...
Verified 1/29/17 Brian

I stopped by the store after closing hours (although I thouht they were still open) and Mark was in the yard. he asked what I needed and even though the store was closed he got the pool chemicals I needed , took my credit card info and saved me an extra trip. It is continuous great service of this nature that has made us a 15 year customer. Thanks!!
Verified 7/9/15 Bob (shoreview, MN)

The Poolside sales and sevice staff have been extremely friendly and helpful. They provided just the right amount of information to help me make a smart spa purchase.
Verified 5/14/15 Karen (St, Paul, Minnesota)

We really like working with a local, family owned business. Poolside's products and customer service are great, and we will refer them to others.
Verified 4/16/15 Jerry

Are you a customer of Poolside?
Write Your Own Review