97%

of recent customers
recommend this business
Hanson HotSpring Spas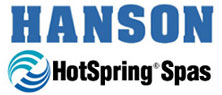 1835 Dublin Blvd
Colorado Springs, CO 80918
Phone: 719-593-7727

Colorado Springs, CO
Hanson HotSpring Spas has been serving Southern Colorado for over 35 years, and is dedicated to providing you with the highest quality products and service you'll find anywhere. Whether you prefer soaking in an indoor or outdoor spa or enjoying a soothing Finnleo Sauna, our products will bring unparalleled luxury and recreation to you and your family.

As a multiple winner of HotSpring Spas' "Dealer of the Year" award, our store offers a wide variety of quality products. With the largest showroom in the area, featuring 6 hot tub lines, you are certain to find the right one for you. Visit us at our spacious showroom in Colorado Springs and discover the perfect spa or sauna for your lifestyle.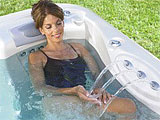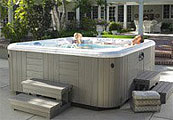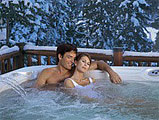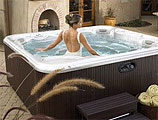 Customer Reviews
It is a pleasant place to purchase my supplies. The staff knows and shares the information professionally.
Verified 8/23/18 Lynn (Colorado Springs, CO)

Hanson HotSpring Spas and the staff are amazing. They take excellent care of me and my wife, and we consider them all family and friends. Thank you for everything you do for us and supporting the community.
Verified 4/12/17 Mark

We had an emergency with our hot-tub at our vacation rental. Hanson Spa went out of their way to order and rush the parts and the service to make sure that the hot-tub was ready for our guests. It was greatly appreciated.
Verified 4/2/17 Kathy

We purchased our hot tub a year ago from Hansons! We have had nothing but a wonderful experience from the day we stepped into their show room. Jennifer helped us pick out our hot tub and was so friendly and informative. The delivery was on time and they talked us through every step to get it set up. They came back out (free of charge) a month later to install parts that were back ordered ( I live an hour from town so this is a pretty awesome). And now a year later I can still call in when I have a question and get the same warm response. I called in 2 days ago because I needed more spa product..... Jennifer helped me place my order and got it UPS'd right away(again I live an hour from town). I just received my products and just wanted to share with you all what a wonderful company this is and how grateful we are that we chose Hanson Hot spring Spas!!!
Verified 1/20/17 Serene

This place does not sell "cheap" products, so things will be on the pricy side. However, if you're into quality (instead of quantity), this is definitely the place to buy from. Furthermore, the Colorado Springs service manager (Morgan) is top-notch! I had problems with my salt system soon after purchase, and after fiddling and fussing with various things, it remained flakey at best. Even though the warranty had expired, Morgan personally made the trip to Woodland park, tested the system, found the cell was damaged, and replaced my cell with another working cell free of charge! Great products, and excellent customer service, too!
Verified 7/6/16 Chad (Woodland Park, Colorado (CO))

Jennifer answered all our questions and mitigate any concerns we had; including the logistics of getting our tub to a very high location overlooking Pikes Peak! We are one hundred percent satisfied!!!
Verified 3/25/16 Dan

Morgan and PJ came to check out a slow leak in our Grande Hot Tub. They were here for about an hour, drained the tub, glued and replaced some parts, discovered additional problem areas and were able to fix them that same day, advised me of a few pointers on hot tub care and follow-up on the service, explained what I could expect and were very professional and courteous. The way they handled everything made me think that if they were my own sons, I would be happy and proud!
Verified 10/23/15 Tricia (Colorado Springs, CO)

Morgan came to house to inspect flashing heat sensor light and non-functioning side control panel on our Hanson, Hot Spring spa. Within minutes he had spa up and running again. He was very courteous, informative and professional. Highly recommend him and Hanson Spa
Verified 9/23/15 Brian (Colorado Springs, CO)

My review actually for a service call during which the repair technician effectively and efficiently diagnosed and fixed the problem.
Verified 9/17/15 Gary (Colorado Springs, CO)

My review actually for a service call during which the repair technician effectively and efficiently diagnosed and fixed the problem.
Verified 9/17/15 Gary (Colorado Springs, CO)

As a repeat customer with Hanson HotSpring Spas, and after my first HotSpring lasted 15 years! - I naturally turned to Hanson HotSpring for my next spa. I was not disappointed. While a few wrinkles are to be expected (in my case with a complex integration into my deck) - the key is how will the seller manage any issues that arise. Hanson came through and met all my expectations. I was particularly impressed with Morgan - who went over and above the call to ensure I was completely satisfied. I LOVE the ACE Salt system - what a great improvement over the technology available in my original spa. I will continue to do business with Hanson HotSpring.
Verified 9/10/15 Ryan (Monument, Colorado)

Morgan came promptly and serviced our 20 year old spa. He had it up and running in no time, was very courteous and professional. I would recommend this business to anyone---great service.
Verified 8/5/15 lynn a (Pueblo, Colorado)

we are very happy that we chose from Hanson and bought a Hot Springs-you get what you pay for. Glad we didn't go cheap and buy from Costco or the other discount stores.
Verified 6/12/15 J (COLORADO SPRINGS, CO)

I had a challenge with a leak in my spa. Jeff asked me to send photos, and he shared them with Morgan. Morgan came to my home (and rescue!) and was very clear in what was causing the leak, and how to fix it.
Verified 6/3/15 Dr. Marijane (Monument, CO)

Morgan Douglas was exceptional and professional. My wife and I appreciate his attention to detail, keeping us informed on the status of our repair and personally attending to the quality repair of our spa.
Verified 5/8/15 Vince

Luke was very knowledgeable and helped us very much in making a decision on buying our first hot tub. We are very happy with our purchase!
Verified 2/21/15 Monte (Woodland Park, Colorado)

We needed service on our spa. Called and got service the next day. Morgan was very fast and knew what he was doing. A pleasure to do business with.
Verified 1/28/15 Robert (Colorado Springs, CO)

I resently had a problem with my tub. A very friendly fellow by the name of Morgan came to my aid. he is very knowledgeable,helpful and efficient. Aside from friendly store folks, Morgan's tech. support plays big in my referral to friends.
Verified 1/24/15 Paul Von (Woodland Park, CO)

Our sales Rep Luke did a fantastic job in showing us all the features of the spa and explained water quality and maintenance.
Verified 12/12/14 Keith & Vicki

Our sales Rep Luke did a fantastic job in showing us all the features of the spa and explained water quality and maintenance.
Verified 12/12/14 Keith & Vicki

This review is about a service call by Morgan this week. Very professional, on-time, offered good suggestions on day-to-day operation and maintenance. We both hope the problem is fixed. He is a very good rep for your company.
Verified 10/29/14 Michael (Monument, CO)

We have had our spa serviced 3 times in the last 12 years. Each time the techs are always helpful, knowledgeable and trucks are well stocked for the work required.
Verified 10/20/14

After 9 years of faithful service the heater board failed. Replacement was fast, efficient and very personable. Morgan Douglas was extremely polite and professional, explaining everything he was doing as it went. Love the tub, the service staff and retail staff. Always friendly and efficient with exactly what I need at hand. Highly recommend Hanson Spas , their products, and staff.
Verified 10/8/14 Russell and Melody (Colorado Springs, CO)

I scheduled service call which was made within a few days of my call. The service rep was professional, efficient, and knowledgable. I was quite satisfied with his expertise and repair.
Verified 10/2/14 David (Colorado Springs, CO)

Very impressed with the cheerful personality of Jennifer and her knowledge of the product and technology. She was a pleasure to deal with.
Verified 9/26/14 Mike (palmer lake, CO)

Morgan was very knowledgeable and helpful while learning how to work my spa. Definitely would recommend to anyone.
Verified 9/20/14 Matthew (Colorado Springs, CO)

Morgan Douglas came and repaired this spa which I've owned for 14 years. He did an excellent job, was very knowledgeable, prompt, and friendly.
Verified 9/12/14 Guy (Rye, CO)

Service tech Morgan helped us understand the ACE system maintenance better. I'd suggest sending him to everyone once their tub is delivered!
Verified 9/10/14 Ellen

Morgan arrived on time to service our spa which was having some problems. He arrived at a solution that was far less expensive than parts replacement and we extremely knowledgeable about Hot Springs spas.
Verified 9/3/14 Judy (Colorado Springs, CO)

Professional, thoughtful and knowledgeable. Very helpful with Spa issues.
Verified 8/26/14 Satisfied

Morgan was friendly and efficient.
Verified 8/26/14 john (colorado springs, co)

Morgan did a great job repairing the circuit board for the heater and replacing the hail damaged cover
Verified 8/20/14 Sallie (Colorado Springs, CO)

This was for a service call...other questions don't apply.
Verified 8/20/14 Jim

I replaced a 12 year old Jetsetter with a new Jetsetter. Love it. Hanson Spa was and always has been great to do business with.
Verified 8/18/14 Ken (Fountain, Colorado)

This was a pump repair , tech was knowledgeable, helpful and efficient. Have been doing business with Hanson Spas since 1991, good company outstanding propel and service.
Verified 8/15/14 Kenneth (Colorado Springs, Colorado)

Today, 08-14-14, your service person, Morgan,came out to our home to give us an estimate to give to our insurance company for the repair of our hot tub due to damage that was caused by large hail stones. Morgan was very professional and knowledgeable when it came to diagnosing the problem with our hot tub and the proper way to keep the tub up and running. He did a great job. I would recommend Hanson HotSpring Spas to any of my friends and acquaintances. Thanks for all of your help. Sincerely, Larry R. Lambert
Verified 8/14/14 Larry (Colorado Springs, Colorado)

Could not have had a better experience finding and buying a spa. Sales staff showed us exactly what we were looking for, knew his product line well and did not try to up-sell us. We appreciated the personal service.
Verified 8/12/14 William and Carol St. (Colorado Springs, CO)

Our Hot Springs Highlife hot tub was leaking and Morgan came out for a service call. After a few minutes he found the cause of the problem and we determined that it wasn't worth spending a bunch of money on to get fixed. I'll try and patch it up to keep it going for a while longer. Morgan was very knowledgeable and did a great job. Thanks -Mark
Verified 8/4/14 Mark

Luke Bednar was attentive to our wants and needs and has followed up twice since the spa was delivered. After three months of use, we need a little more coaching on maintaining the chemicals , but otherwise everything has turned out well.
Verified 7/30/14 John (Manitou Springs, CO)

We recently needed service on our Hot Springs Tiger River Spa, and just had to write and comment on the wonderful service by Spa Technician Jeff Seeger from Hanson Spa. He is like an encyclopedia of information. He quickly identified the problem and fixed it, and also explained the whole process while he worked. We really appreciate his expertise and highly recommend him.
Verified 7/30/14 Jeanie (Manitou Springs, Colorado)

Luke was very knowledgeable on the spas. He asked us questions in order to determine which spa & size would be the best choice for us. He was polite & took the time with us when we had questions. He is a great employee. It was a pleasure working with him.
Verified 7/14/14 Jill & John (Colorado Springs, CO)

This was a service call for our Caspian spa. Morgan was on time, quick, efficient, and fixed the problem in a very short time. He was friendly, Knowledgable, and answered all our questions. Don't think you could get a better experience.
Verified 7/9/14 John (Colorado Springs, CO)

Jeff is a great asset to Hanson COS !!!!
Verified 7/3/14 Don

Great service call. Knowledgeable, clearly explained issue, fixed problem quickly and answered all questions. Great customer service!
Verified 7/2/14 Bruce

Morgan was very knowledgeable about the working components of my hot tub and identified the problem almost immediately. He explained what was wrong and what should be occurring in a properly working unit. I appreciate his competence and taking the time to educate me during the repair process.
Verified 6/18/14 Diana

Just had a service call for my Jet Setter II hot tub. Was very pleased with Morgan and the way he quickly diagnosed my problem with no oxone bubbles coming up. He replaced two parts and now the hot tub is working fine and the volume of bubbles is better than ever. A very satisfied customer.
Verified 5/28/14 Ernie (C/S, CO)

I have been doing business with Hanson Spa for over 20 years. They are the best spa company I have ever worked with! My latest service call, performed by Morgan Douglas was an excellent example of the wonderful service Hanson's provides its customers. Morgan fixed my spa, gave me maintenance pointers, and finished the entire job in only 30 minutes! Hanson only hires the best people for their company, obviously.
Verified 5/20/14 Ron (Woodland Park, CO)

Great product. Very knowledgeable and courteous staff. Highly recommended.
Verified 5/18/14 Steve

Over the past 10 years we have bought two hot tubs from Hanson for two different homes. Both hot tubs have been trouble free. Installation and advice on up-keep have been great. We have recommended Hanson spa to friends - and they too have had a great experience. Great customer loyalty and the sales force always remembers us when we stop by. Keep up the great work!
Verified 6/18/13 Joel

We have been building outdoor living spaces along with Hansons since 2009. The crew down at the showroom are a blast to work with and really go the extra mile with us and the homeowner when it comes to delivery and set up. I won't recommend any other tub to go on our outdoor living spaces; between the two of our products, I can truly say this is a maintenance free outdoor living area.
Verified 4/18/13 D.W.Construction,

Just purchased a Hot-Spot Relay from Hanson. Wow, what a great tub. I would also like to mention how pleased we are with the folks who operate Hanson. From Sales to Install, these folks are VERY courteous, professional, knowledgeable and accommodating. No wonder the reviews are great. I will recommend them. Hanson Spas,thank you!
Verified 4/18/12 Robert

I have never worked with a more reputable and ethical business. The crew at Hanson HotSpring Spa is five stars! Hanson is the only place to get a hot tub in the springs. This is my third HotSprings Spa from Hanson (new house, new hot tub)and they surprise me every time. Incredible showrooms, great product selection, prompt service responses and a great store dog!
Verified 4/18/10 Jake

we love the tub &will refer oyhers to you
Verified 2/19/08 Richard & Dannette (Colorado Springs, CO)

We are very happy with our new sovereign spa
Verified 8/14/06 Thomas (Pueblo, Co)

Lower chemicals prices - You all do "Good Work" !
Verified 2/23/06 Jay (Colorado Springs, Colorado)

You carry a quality product backed by quality people
Verified 12/26/05 Mark & Sue (Colorado Springs, CO)

The Test Soak made the Difference!
Verified 12/13/05 Thomas (Manitou Springs, CO)

Are you a customer of Hanson HotSpring Spas?
Write Your Own Review