100%

of recent customers
recommend this business
Fun Center Pools & Spas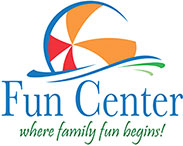 2172 West Fourth Street
Mansfield, OH 44906-1265
Phone: (419) 756-1300

Mansfield, OH
Fun Center Pools & Spas is a family-owned and operated full-service retailer serving North Central Ohio and the surrounding areas. Whether you're in the market for an above ground pool, on-ground pool, in ground vinyl liner pool, portable hot tub, or pool and spa service, Fun Center Pools is ready make all your backyard dreams come true.

In addition to pools and hot tubs, Fun Center also carries swim spa exercise systems, outdoor grills and smokers, outdoor trampolines, and other recreational products that will create a backyard oasis perfect for your family's needs. Visit their store in Mansfield, OH, to experience their products first-hand and meet with their experienced staff.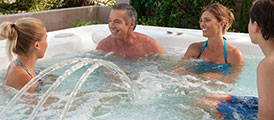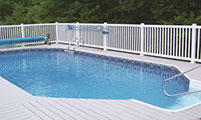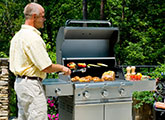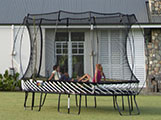 Business Profile of Fun Center Pools & Spas - Mansfield, OH
Office Type:
Sales, Installation & Service
Hours:
• Mon-Fri 10am-6pm
• Sat 10am-4pm
• Sun Closed
History:
Established 1976
Inventory:
• Pools
• Hot Tubs
• Swim Spas
• Portable Spas
• Above Ground Pools
• Trampolines
View All...
Manufacturers:
• ACE
• Aqua Pod
• BioGuard
• Endless Pools
• FreeFlow Spas
• Hayward Pool Products
View All...
Service Areas:
• Mansfield
• Ontario
• Ashland
• Madison
• Lexington
• Fredricktown
View All...
Customer Reviews
Had a great experience buying our Spring Free trampoline from Fun Center. Andrew and company were very gracious even when we had installation issues. They also dropped off to our door the extra pieces that were not originally in stock! Great experience and we love our trampoline!!! Thank you Fun Center!
Verified 5/3/17 Rachel

This experience was terrific! The staff was very professional and patient in dealing with our particular aboveground pool. Despite the rainy weather, they managed to get through okay. We are very satisfied with the results and highly recommend Fun Center. We would like to thank Andrew Getz, Dave Yoder and the rest of the staff.
Verified 4/14/17 Cam

Super products and knowledgeable people
Verified 4/7/17 Jeff

After trying to deal with another local pool store I was referred to fun center pools and I couldn't be happier. I liked their no pressure approach and were very helpful with any questions I had (with never having a hot tub before I had plenty of questions). Their prices are very competitive and they have a wide selection to choose from. I would definitely recommend them to anyone looking for a hot tub or pool. A special shout out to Angie and Mike for all of their help.
Verified 4/27/16 Tony

We have been using Fun Center for years! They are always welcoming and helpful w/all the many water tests we have done.....good and bad ones :) It is nice to have a wonderful pool business so close to home. Thanks again...
Verified 3/4/13 Esther

Are you a customer of Fun Center Pools & Spas?
Write Your Own Review