100%

of recent customers
recommend this business
* Daniel's Lawn & Garden Center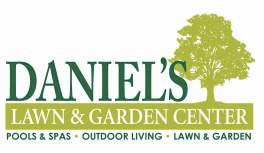 1457 Sumneytown Pike
Harleysville, PA 19438
Phone: (610) 287-9144

Harleysville, PA
Daniel's Lawn & Garden Center is one of the area's leading garden, landscape, hot tub and pool supply companies. Owner Stu Strauss has been operating the Harleysville, PA, location since 1987. When Stu purchased the garden center, his vision was to offer an array of services and products that help beautify outdoor spaces. Today, Daniel's offers premium plants, shrubs and trees, soil, mulch and stone as well as hot tubs, pool supplies and other outdoor living equipment. We also provide FREE estimates and have delivery and installation options for most products.

At Daniel's we feature a complete selection of above ground pools, hot tubs and pool supplies, all at discounted prices. We are your #1 authorized MAAX Spas dealer in Montgomery and parts of Chester, Lehigh, Berks and Bucks County. Daniel's Lawn & Garden Center is your one stop shop for everything outdoors! Some of the major brands of outdoor living products we offer are MAAX SPAS, BULL BBQ OUTDOOR KITCHENS and much more!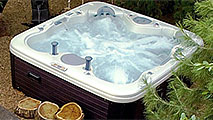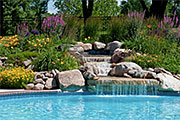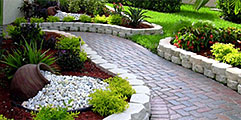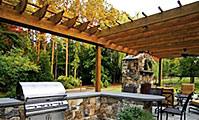 Business Profile of * Daniel's Lawn & Garden Center - Harleysville, PA
Office Type:
• Service & Sales
• Installation
• Maintenance
Hours:
• Hours change seasonally
• Call for current schedule
Owners:
Stu Strauss
History:
Established 1987
Inventory:
• Garden Center
• Landscape Materials
• Outdoor Kitchens & Grills
• Hot Tubs
• Swim Spas
• Pools
• Chemicals
• FREE Water Analysis
View All...
Manufacturers:
• MAAX Spas
• Bull BBQ Outdoor Kitchens
• Primo Grills and Smokers
Serving Areas:
• Harleysville
• Pennsburg
• Quakertown
• Allentown
• Pennsburg
View All...
Customer Reviews
We have had a great experience at Daniels! We have used them for landscaping, our firepit, and now our hot tub. Stew and his staff are knowledgeable, professional, and great to work with. We wouldnt go anywhere else for our landscaping, hardscaping, and hot tub needs.
Verified 12/18/18 Shannon

Had a wonderful experience with the the expansion and replacement of our patio. The work was excellent and they workers were extremely hard working, polite and efficient. The patio looks great. We give them the highest recommendation and are thrilled with a job done beyond what our expectations were!
Verified 7/24/17 Michael

Beautiful plants and shrubs that are of high quality. They have a nice selection and everyone on site is very helpful. We also purchase firewood from them.
Verified 1/30/17 Leesa

Friendly knowledgeable staff. They have an excellent selection of plant material at a reasonable price plus they offer a plant guarantee. They even sell pool and spa chemicals and test my pool water free of charge.
Verified 9/9/16 Stewart (Collegeville, PA)

Are you a customer of * Daniel's Lawn & Garden Center?
Write Your Own Review