100%

of recent customers
recommend this business
Combined Pool & Spa in Sioux City, Iowa

4444 S. York St.
Sioux City, Iowa 51106
Phone: 712-258-0922

Sioux City, Iowa
Combined Pool and Spa has been a family owned business since 1976. We specialize in In-ground and above-ground pools and hot tubs. In addition, we sell and service Saunas, Patio Furniture and Billiard Tables.

We offer great customer service, with a full complement of pool and spa chemicals, free water testing, and much more.

Although we have been a Hot Spring Spas dealer for over 30 years, we do provide hot tub service on most every major brand. The brand names we represent include: Hot Spring Spas, Olhausen, American Heritage, Helo Saunas, Agio, Owlee, Hansen patio furniture.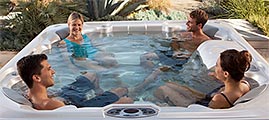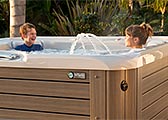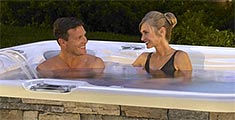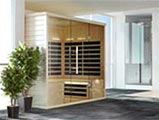 Customer Reviews
We have requested numerous services regarding our underground pool for many years. I would say their core values are professionalism, efficiency, customer focused, and dedicated to making your experience shine when you walk through their doors. Carolyn recommended the Dolphin for the self cleaning of our pool and that has been a magnificent time saver for a number of years. They truly care for us here in Sioux land.
Verified 5/4/17 Jean

I love these people. They have been doing this for along time and no one has more experience and expertise in the industry. They will always treat you kind and fair and give you the best possible service and quality. There is no better place in Sioux City area to buy a hot tub or swimming pool. Scott, Amy, Pam & Carolyn are awesome and will always do whatever it takes to earn your business. You will love them.
Verified 5/1/17 Jacque

We have had our hot tub for 15 years and our sauna for about seven years. We have never experienced any problems. We have only needed three service calls which were taken care of promptly. We have always been able to purchase our supplies there. If we have any questions, they will try to answer them promptly. If a service call is needed, they respond quickly. After being in business for 40 years, they must be doing something right. We are very satisfied with Combined Pool and Spa!
Verified 4/28/17 Shirley

I have used Combined Pool and Spa for 20 years. They have excellent service, friendly and knowledgeable staff and great products that are known for exceptional quality! We have a pool and a Hot Springs hot tub! We get all of our chemicals at Combined Pool and Spa! They test our water and provide the exact products to maintain our bit heaven on earth!!!!
Verified 4/24/17 Rick

We appreciate the friendly and caring people and their expertise help. They are good down-to-earth people who work with you and are fair to the customer. We have used Combined Pool and Spa for 16 years and highly recommend them!!!
Verified 4/24/17 Nancy

Are you a customer of Combined Pool & Spa in Sioux City, Iowa?
Write Your Own Review