93%

of recent customers
recommend this business
Coastal Spa and Patio Store

735 W. Orangethorpe Ave.
Placentia, CA 92870
Phone: 714-693-3404

Placentia, CA
Coastal Spa and Patio has been serving the Anaheim, Orange County area for over 20 years. Visit their showroom or browse their web site catalog to find a portable spa, hot tub or sauna that's perfect for your family.

With dozens of new spa models and a selection of pre-owned portable spas and hot tubs to choose from, you are sure to find one to one to fit your budget and backyard. Enjoy a private "test soak" in their Orange County showroom for free to discover the relaxing luxury of high-quality spas and hot tubs offered by Coastal Spa and Patio.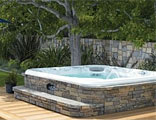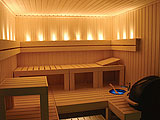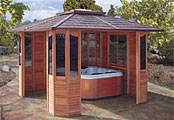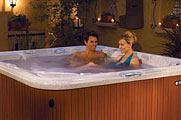 Customer Reviews
I want to Thank Bill so very much for making our upgrade to a new spa so pleasurable, you took the amounted time to show that you really cared about our purchase. Your awesome!!! thanks again.
Verified Customer Jane (Fountain Valley, California)

Sales people were good and made me feel at ease about this purchase. How ever when I missed a delivery call to schedule a delivery all of the phone numbers I had went to 'voice ignore' After several attempts to talk to a human and threatening to cancel the order. I finally got a call back to schedule the delivery. After delivery and the spa was set up by the delivery crew I allowed the 24 hours for the spa to warm up and when I went to get in it was leaking out the bottom. and not a little leak either. I called the phone number on the receipt--'Voice Ignore'. I called the number on their website selected service(2) and got 'Voice Ignore'(seeing a pattern here yet?) Finally I called sales and a real person answered but she couldn't do anything except explain the the service tech is in the field and would clear his calls--some time after he returned home from work! I'm still waiting.
Verified 4/10/18 Kim (Norco, Ca.)

Very honest and helpful. We are very very happy with our spa. Thank you very much!
Verified 3/30/18 Diana & Ed (San Pedro, CA)

Excellent help when we had problems with electrical hook-up! Fast and clean delivery. Great experience! Very Knowledgeable Staff! Local business.
Verified 3/26/18 Timothy (La Mirada, CA)

Good price and quality
Verified 3/24/18 Dennis (Menifee, CA)

Communication within the business was not followed through. Between salesman, delivering, ordering and payment was all last minute and no follow up with us.
Verified 2/27/18 Mike (Lakewood, CA)

It would have been nice to have had the spa complete upon it's arrival. We had to wait for the motor to be shipped from Vegas for a few days before it was complete.
Verified 2/8/18 John & Cathy (Placentia, CA)

Good quality product & price, showroom, and salesman.
Verified 1/23/18 Joe (Lomita, CA)

Salesperson very helpful. Installation team did a great job!
Verified 1/20/18 Arthur (La Mirada, CA)

Happy with Coastal experience.
Verified 1/4/18 Charlie (Menifee, CA)

aaron was new and told us we would be receiving a bracket for the hot tub cover and that was not included with our delivery. and it has not arrived. Otherwise our experience was a positive one
Verified 12/29/17 Eric (Anaheim, CA)

Found a comfortable hot tub in the style I was looking for.
Verified 12/23/17 April (Riverside, CA)

Had the size I was looking for at a good value.
Verified 12/23/17 Arthur (Anaheim, CA)

Better than expected shopping experience. I will refer all of my friends to Coastal Spa!
Verified 12/23/17 Sabrina (Hemet, CA)

We were ready to purchase a spa. You were the third company we went to. What sold us was the fact that you are local.
Verified 12/20/17 Gerald (Riverside, CA)

OVERALL GOOD EXPERIENCE. WHEN SPA ARRIVED IT FAILED TO CYCLE THROUGH AND HEAT. SPOKE WITH SPA TECH WHO WAS VERY HELPFUL AND KNOWLEDGABLE. SCHEDULED A REPAIR APPOINTMENT WHICH WAS QUICK. SPA WAS FIXED IN ONE VISIT AND IS WORKING. SO FAR WE HAVE BEEN ENJOYING OUR PURCHASE, GREAT PRODUCT.
Verified 12/18/17 (LA HABRA, CALIF)

Chose your store for cost and maintenance.
Verified 12/16/17 Jack (Garden Grove, CA)

Tim is an excellent salesman and is very professional
Verified 12/11/17 David (Huntington Beach, CA)

Had many questions that were answered timely by great lady - Diane. She was very courteous and positive even when I was worried about delivery timing. She was great at getting me answers even when I couldn't reach my sales person, Lisa. My husband and I agree that we will send our friends here but to stay away from Lisa! Tim and Diane saved our sale.
Verified 12/9/17 Rosa (Midway City, CA)

Sales team and scheduling department were efficient which made for a smooth experience. Diana Flores went above and beyond to help me and my husband get our tub delivered quickly and without any headaches.
Verified 12/8/17 Stephanie (Anaheim Hills, CA)

Spa was delivered as promised. Delivery crew and store staff was helpful in answering our questions regarding the start up procedures. A good experience!
Verified 12/7/17 Michael (Yorba Linda, CA)

I bought this hot tub at the Anaheim Convention Center during a hot tub show. Was attracted to the good price for a B+ rated hot tub productline. Made a few trip s to the Placentia store after purchase (but before shipment) and was not impressed by the lazy sales approach. Felt like I was a nuisance by asking questions regarding hot tub startup and upkeep. I. Felt like the support after the sale was nothing....no instructions, no hints, no one visited the installed site, etc. a total non-caring atmosphere. I will not buy any more products from this spa store due to this lack of sales and support effort.
Verified 12/5/17 Raymond (Laguna Niguel, CA)

I am very happy with my new spa. It was exactly what i needed for my back pain.
Verified 12/4/17 Larry (La Mirada, CA)

I didn't realize that the set up did not include hook up. That should have been explained. Later I found the clause that said it was not included. The extra cost was almost 600.00.
Verified 11/20/17 Pat (Desert Hot Springs, CA)

Was promised extra tube of Ease treatment bromine and mineral tubes did not receive. when asked for company to come out and fix spa they sent a guy to my door with a o ring but of course I told him to install and put panels back on. Now I came home and found that CB's were tripped and reset now will see what happens.
Verified 11/10/17 Don (San Bernardino, CA)

This is the worst business I have ever dealt with. My family and I bought a spa from them in June at the Anaheim Home Show. We were treated very nicely there but everything went downhill once we signed on the dotted line. It took them almost a month to deliver our spa which is not what we were told. When it was delivered the employees simply left without checking it to make sure that it was functioning properly, as it turns out it didn't work at all and after many days of phone calls back and forth they finally returned our calls. According to them they accidentally delivered a ten-thousand-dollar spa to us without ever plugging in the internal connections. They told us that they were booked up and could not come out and fix it for a few weeks but they would pay one of our electricians to fix-it. As of now they have never paid our electrician we had to pay him. Let me remind you that they forgot to plug everything in like it should've been when it was delivered, and now they wanted us to wait two more weeks. After our electrician spent about a couple of hours on the phone with them they were able to attach the internal connections and get the spa to finally turn on, however we shortly realized that it was missing several parts for the jets and the waterfall which is another reason that it is not operating correctly. Two days after that our spa turned green and according to the system, and the manual, the filter was not working properly and the filter was not spinning like we were told it should. We checked the pH balance, the chlorine, and nothing seemed to fix it. This spa is a lemon and we have had it for five months now and it still doesnt work nor has the company came out to fix it. I advise everybody to stay as far away from this business as possible. I have already contacted my credit card company, the Better Business Bureau and if nothing gets resolved soon my attorney. Since the beginning of these problems I told the company to either come out and fix it the right way, give me a new spa or simply take it back and refund me my money. Which is all I will accept now that they ruined the joy of owning a spa for me and my family. I wanted to share my experience so people don't feel alone if they have been ripped off by these people, and to hopefully prevent more people from getting ripped off.
Verified 10/23/17 Hunter

My husband and I purchased an endless pool and a hot tub from Bill (owner). He was very helpful and knowledgeable. Customer service was superb! The quality of the products are excellent and the price was great. Randy and his crew delivered my endless pool and hot tub. They made sure that everything was done on a timely manner and he made the impossible, possible! Thank you Bill and Randy, you guys are the BEST!!
Verified 5/21/17 Antonette (Beaumont, CA)

We just purchased a hot tub from Coastal Spa and Patio during the OC Home and Garden Show. Mark was very knowledgeable and helpful. He answered all of our questions - and helped us find the perfect hot tub for our needs, space and budget -- without making us feel pressured. We got a great deal, with lots of extras included. It was delivered today - and we are very happy with the great customer service we've received every step of the way!
Verified 2/2/17 Michelle (San Diego, CA)

My wife and I purchased spa from fairplex home show. Spa was perfect at show. The way it was delivered was completely different. Spa had been left outside and was filled with standing water, pine needles, and debris.the box with the stairs had also been left in the spa so they were wet as well. The delivery crew worked hard to get in place but came with no ramps,rollers or proper rigging equipment. I had to supply dollies and equipment which I luckily had. I do not believe any check was done prior to spa leaving warehouse as everything was filthy, if we had not been on a tight time line I would have refused the delivery and requested these items be addressed. I am going to give coastal spa a chance to rectify the situation. For the amount of money spent on this item I would have expected better QUALITY CONTROL and equipment protection. I will do another review with coastal spas if they can rectify QC items. I will be posting pictures if no resolution is obtained.
Verified 12/19/16 Peter (San Dimas, Ca.)

I would highly recommend your company to purchase a spa from. However, I am not not impressed with Richardo (outside contractor they recommended) the work he did, communication and the time line in completing the project. Quoted 3 days, took 6 weeks.
Verified 12/29/15 JOE AND SHELLY (WRIGHTWOOD, CA)

Product met our exact needs, knowledgeable, trustworthy sales person.
Verified 11/27/15 MARGARET (SANTA ANA, CA)

Good customer service and product. Pleased with doing business with Coastal Spas.
Verified 11/26/15 Guy (Apple Valley, California)

Had a great experience with purchase of my new spa. Every employee I had contact with was polite and helpful. It is evident to me that this is a company that "cares" and hires the right people who share that same philosophy!
Verified 11/10/15 Marie (FOUNTAIN VALLEY, CA)

Overall a good Experian doing business with Costal Hot Spring Spas; sales staff was courteous and we were able to negotiate a fair deal. Would recommend them to a friend and would return myself.
Verified 10/23/15 HUGO (ORANGE, CA)

Salesmen were not pushy in selling spa. Would liked to have had more options in color of step, plain black step looks ugly and cheap next to the nice spa. Also, has no stoarge space or ice check like EcoSpas has. It would be nice to have some jets higher up for the nek area. Overall nice spa.
Verified 10/12/15 Richard

Carlos (and Jason) has really helped me with all my water chemistry / treatment issues and questions.
Verified 9/24/14 Jeff (Santa Ana, California)

Thank you! I am enjoying my spa!
Verified 6/19/14 Kathleen A. (Anaheim, CA)

Educating the consumer on what to look for when buying a spa allowed us to make the better choice.
Verified 6/19/14 Jayne (Long Beach, CA)

Professional team, including delivery crew. Great Spa!!
Verified 6/19/14 Charles (Torrance, CA)

Are you a customer of Coastal Spa and Patio Store?
Write Your Own Review